Bands/Musicians

The Best Jug Bands

51 votes
38 voters
5.3k views
8 items
Jug band artists list, with photos, ranked best to worst by votes. This list of the top jug band bands in the world contains the jug groups that are truly the greatest jug band bands of all time, since the most famous jug musicians ever are listed, and the order is decided by actual fans of the best jug band music.
Bands on the list include artists like Nitty Gritty Dirt Band and Mungo Jerry. This list answers the questions "who are the best jug band bands of all time?" and "who is the greatest jug band musician ever?"
Ranker may collect a commission from links on this page.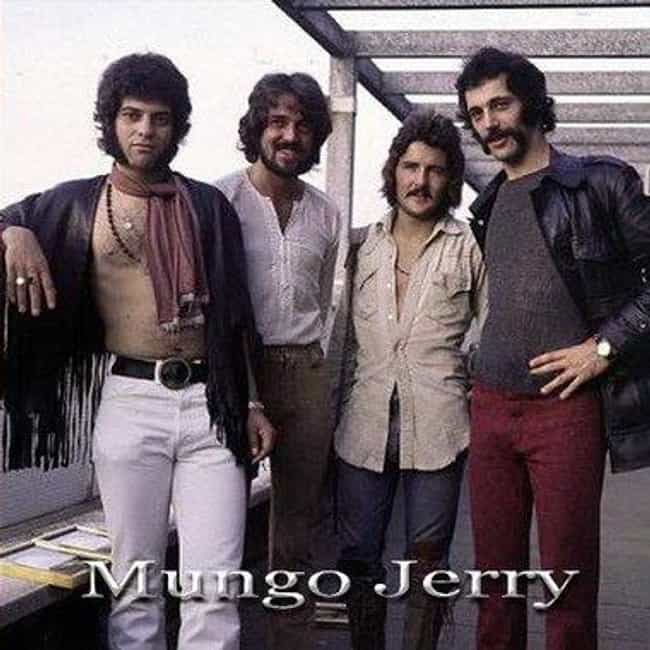 Mungo Jerry is a British rock group whose greatest success was in the early 1970s, though they have continued throughout the years with an ever-changing line-up, always fronted by Ray Dorset.Their name was inspired by the poem "Mungojerrie and Rumpelteazer", from T. S. Eliot's Old Possum's Book of Practical Cats. They are identified with their biggest hit "In the Summertime". It remains their most successful and most instantly recognisable song. They had nine charting singles in the UK, including two number ones, and five top 20 hits in South Africa. ...more on Wikipedia
Genres (Music): Jug band, Pop music, Rock music, Folk music, Pop rock, + more
Albums: Electronically Tested, In the Summertime, In the Summertime: The Best of Mungo Jerry, In the Summertime, The Greatest Hits of Mungo Jerry, + more
Labels: Dawn Records, Polydor Records
Career Began: Ashford, United Kingdom
see more on Mungo Jerry
Albums: See Reverse Side for Title, Greatest Hits!, Garden of Joy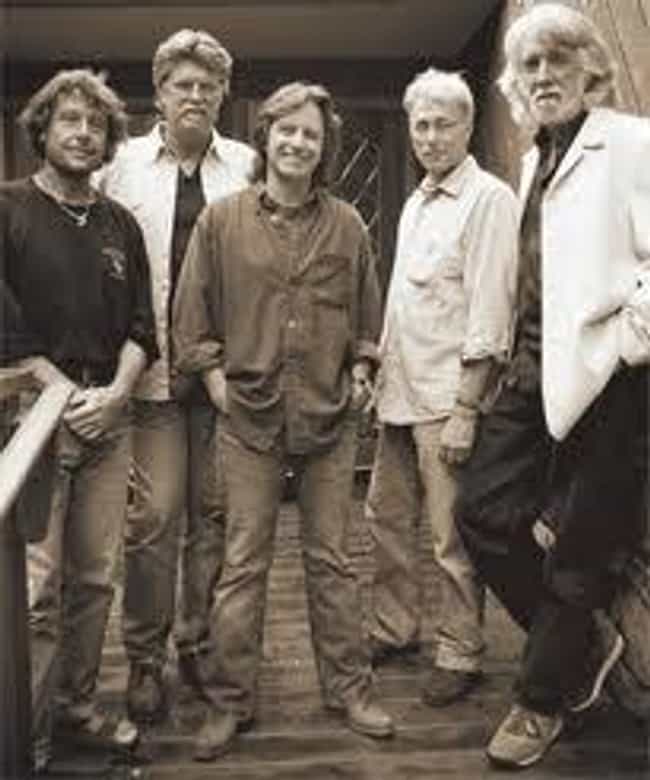 Nitty Gritty Dirt Band is an American country-folk-rock band that has existed in various forms since its founding in Long Beach, California in 1966. The group's membership has had at least a dozen changes over the years, including a period from 1976 to 1981 when the band performed and recorded as The Dirt Band. Constant members since the early times are singer-guitarist Jeff Hanna and drummer Jimmie Fadden. Multi-instrumentalist John McEuen was with the band from 1966 to 1986 and returned during 2001. Keyboardist Bob Carpenter joined the band in 1977. The band is often cited as instrumental to the progression of contemporary country and roots music. The band's successes include a cover ...more on Wikipedia
Genres (Music): Dubstep, Jug band, Country pop, Pop music, Rock music, + more
Albums: The Christmas Album, Will the Circle Be Unbroken, Let's Go, The Nitty Gritty Dirt Band, Symphonion Dream, + more
Labels: Dualtone Records, United Artists Records, MCA Records, Universal Records, BGO, + more
Career Began: Long Beach, California, United States of America
see more on Nitty Gritty Dirt Band
The Captain Matchbox Whoopee Band was an Australian band, active throughout the 1970s. It was based in Melbourne and centred on singer and multi-instrumentalist Mic Conway and his brother Jim Conway, who is widely regarded as one of Australia's finest exponents of the blues harmonica. Inspired by early jazz recordings and the jug band music they heard on reel-to-reel tapes as teenagers, they formed a band which grew within a couple of years from an underground art school band to a national icon, with film and television appearances and regular appearances in the charts. Their debut LP Smoke Dreams was released in the USA in the DynaQuad quadraphonic format. Their second LP Wangaratta Wahine ...more on Wikipedia
Genres (Music): Jug band
Albums: Wangaratta Wahine, Making Whoopee, Hernando's Hideaway / Down Undergroundsville
Labels: Mushroom Records, Festival Records
Career Began: Melbourne, Australia
see more on Captain Matchbox Whoopee Band