Entertainment
In 1991, Julia Roberts Left Kiefer Sutherland At The Altar For Jason Patric

Updated June 28, 2019
24.2k views
14 items
The year was 1991 and Julia Roberts was possibly the biggest movie star in the world. The Pretty Woman leading lady, just 23 years old at the time, was set to marry her Flatliners co-star Kiefer Sutherland on June 14. Just three days before the wedding, Roberts called the event off and hopped on a flight to Ireland with Sutherland's good buddy Jason Patric.
The events surrounding Roberts's aborted wedding to Sutherland provided gossip mags and fans a good summer's worth of fodder for speculation. Did Sutherland throw away his relationship with Roberts because of an affair with a dancer named Raven? Did Roberts ditch Sutherland for his best friend Jason Patric? Why would Sutherland choose to serve a turkey-shaped cake at his bachelor party?
Here is a look at the timeline of events before and after the biggest wedding in Hollywood failed to take place.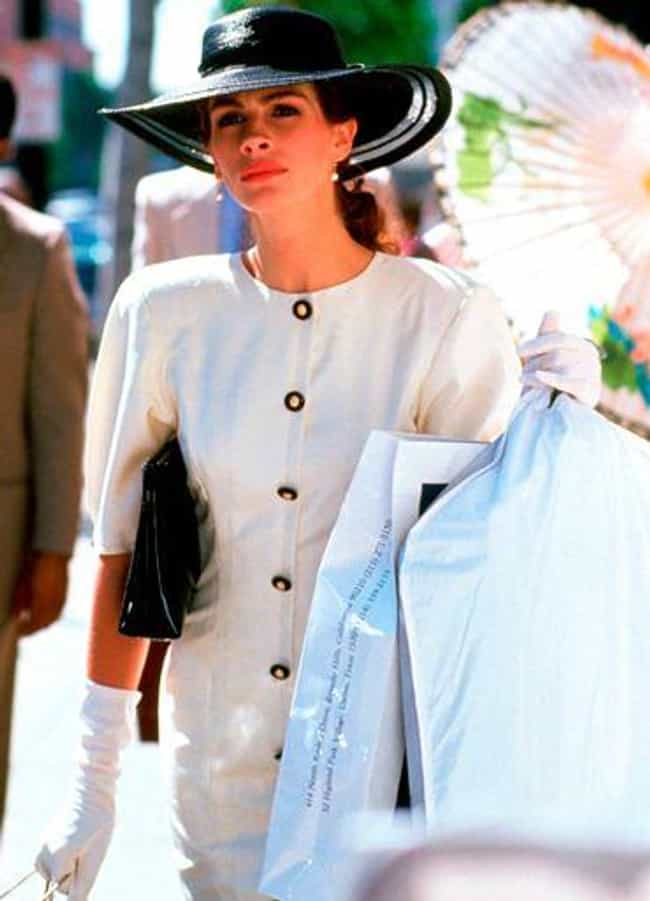 Julia Roberts Was Basically Hollywood Royalty
There were a lot of movie stars in early '90s Hollywood, but there was only one Julia Roberts. After her star-making, Academy Award-nominated turn in 1989's Steel Magnolias, Roberts's career went into hyperdrive.
In 1990, she starred in Pretty Woman, a film that would go on to rake in more cash than any other R-rated Disney movie at the time. It would also earn the actress her second Academy Award nomination in just two years. The girl next door from small-town Georgia became the most recognized face in the world. At the age of 23, Roberts demanded more money than any actress in Tinseltown - a reported $7 million to flash her signature pearly whites for a role.
What made Roberts even more special was that she was a female lead that was a proven box office draw. At the time, only big-name actors like Arnold Schwarzenegger or Kevin Costner could carry a movie on name recognition alone.
"When you have Julia's name on the marquee, you have the biggest female star in the world, one of less than 10 people in the world who can 'open' a picture simply because she's in it," 20th Century Fox Chairman Joe Roth told the Los Angeles Times. "And she's arguably the only actress on the list. That's what's so exciting about this phenomenon."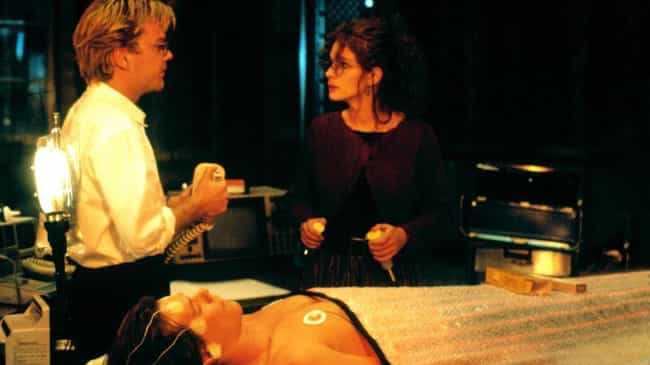 Roberts And Sutherland Both Ended Relationships To Be With Each Other
When Roberts and Sutherland started to fall for each other on the set of the 1990 film Flatliners, they were both in committed relationships. Sutherland was married to Camelia Kath, a 37-year-old actress, whom he had a 3-year-old daughter with. Roberts was engaged to Steel Magnolias co-star Dylan McDermott.
Sutherland filed for divorce and Roberts broke off her engagement, paving the way for the new "it couple" to go public.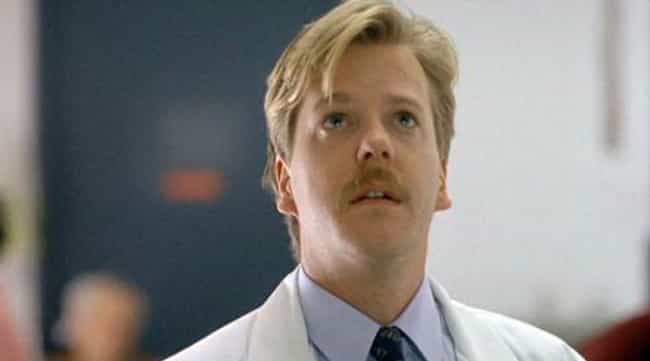 Sutherland Was Seen With A Go-Go Dancer
It wasn't all wine and roses for Sutherland and Roberts during their storied courtship. After the couple moved in together, there were several reports that they were having trouble. One sore point in the relationship was Sutherland's reported drinking problem. The actor's issues with alcohol have since been well-documented and have resulted in four DUI arrests.
Sutherland moved out of Roberts's house a few months before their planned wedding and checked into the St. Francis Hotel, a seedy spot in Hollywood. The press was told that the actor was doing research for a role.
Sutherland started hanging out with go-go dancer Amanda Rice, who performed under the stage name Raven. Their relationship became serious enough that a co-worker of Rice said Sutherland took the dancer's son and daughter to Disneyland.
Sutherland and Roberts eventually reconciled and he moved back into Roberts's mansion. A few months later, Rice told the media that Sutherland called Roberts possessive and an ice princess. Sutherland's publicist Annett Wolf denied that the actor had an affair with the dancer and that they were just buddies who liked to play pool together.
True or not, after Rice made her claims public, Roberts checked into the hospital with "the flu." She stayed at Cedars-Sinai Medical Center for five days.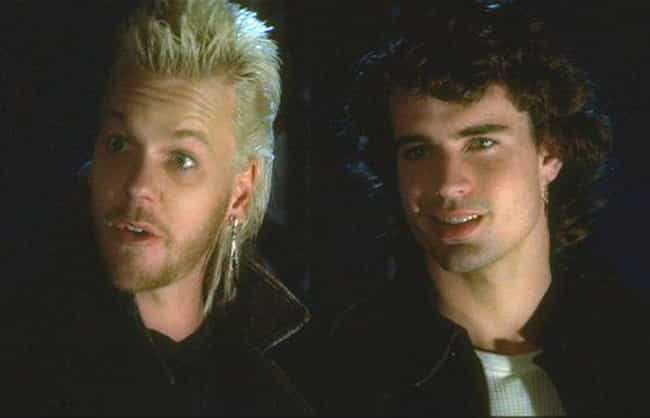 Jason Patric Was Un-Invited To The Wedding By Sutherland
Kiefer Sutherland and Jason Patric became friends while filming the vampire drama The Lost Boys, which came out in 1987. Patric was invited to the big wedding, but then according to a friend of Patric, the actor's invitation was rescinded. The un-invite allegedly became a sore point between Sutherland and Roberts.
What was the relationship between Roberts and Patric? Was Patric just being a good pal to Roberts during a tumultuous time in her life? Or was he the reason why she ultimately ditched her wedding with Sutherland?