Entertainment
10 Movies And TV Shows You Never Realized Julia Stiles Was In

While everyone knows the best Julia Stiles movies, many don't realize she's actually in lots of other movies and TV shows. Turns out that there's more to Stiles's career than just Kat Stratford. Despite the odds, Julia Stiles has managed to make it out of the pool of '90s teen stars treading water to enjoy a successful career.
For many, Stiles was a relatable character in 10 Things I Hate About You as a fiercely feminist heroine (well, as fierce as the '90s got). To others, she's remembered as Jason Bourne's female foil in the Bourne movies or as Dexter's vengeful Lumen Pierce. But you'd be surprised by some of the TV shows and movies that you didn't realize Julia Stiles has been in since her stellar start.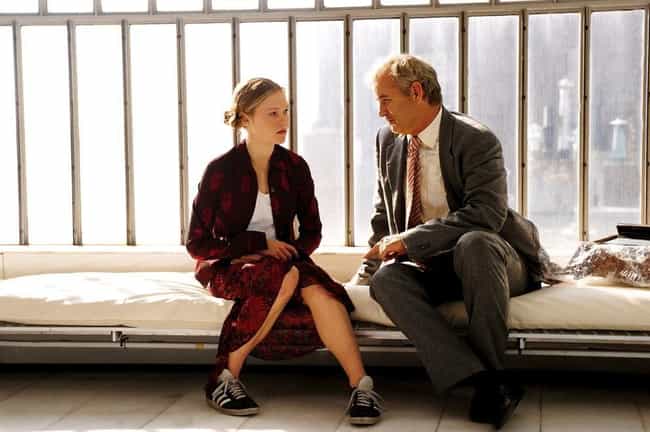 10 Things I Hate About You wasn't the only Shakespeare adaptation that Stiles starred in. We all know that Kat Stratford is a modern adaptation of Katerina 'Kate' Minola from The Taming of the Shrew, but she's not the last of Shakespeare's leading ladies that Stiles personified. Stiles played tragic heroine Ophelia to Ethan Hawke's Hamlet in 2000.
The film transported the Shakespearian characters of Hamlet to modern-day New York City and elected to keep the original iambic pentameter dialogue. Ophelia still met a tragic end, drowning, as she is fated to do, in a fountain outside a hotel. Critical reception of the film and Stiles's performance were pretty divided, but this wasn't the last time Stiles would tackle Shakespeare.
Though Stiles has never hosted SNL, she hasn't been entirely absent from the stage at Studio 8H. Stiles made a guest appearance in the cold open of a Pierce Bronson-hosted episode back in 2001. Fun fact: the musical guests that week were Destiny's Child. That's a wonderful mashup of early 2000s icons.
Stiles played Jenna Bush, the daughter to Will Ferrell's dim President. Oh, what a nostalgia trip! Who can remember when Dubya was the worst person we could think of occupying the presidency?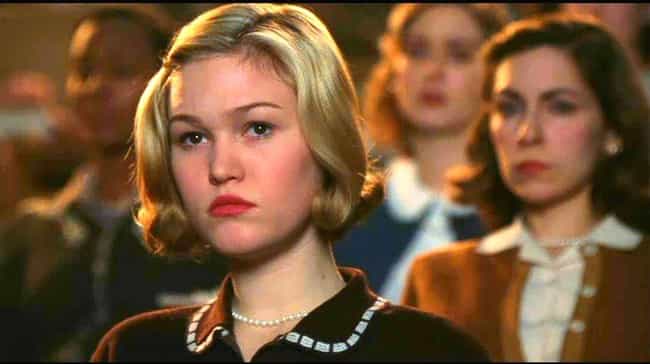 This movie is probably remembered as being a half-assed attempt at a female Dead Poet's Society or as Oscar-bait for Julia Roberts. In fact, Roberts's leading performance probably overshadows any room in your memory box for the supporting performances of up-and-comers like Ginnifer Goodwin, Maggie Gyllenhaal and Julia Stiles.
Set in 1953, Stiles plays one of the many students at the all-female liberal arts university, Wellesley College. This may be a college, but all the women are measured by their ability to land a husband. Roberts's teacher character comes in and scandalizes students by showing them slideshows of sexy art. Stiles' character dreams of being a lawyer despite doing an art history course, but eventually marries Topher Grace because it's the '50s and women can't have it all yet.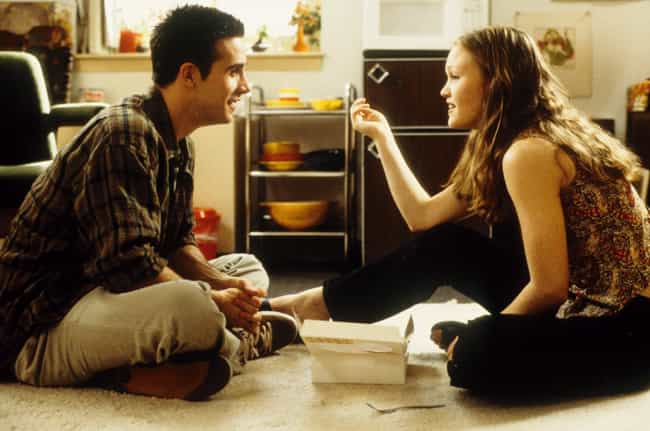 Both Julia Stiles and Freddie Prinze Jr. were teen movie giants following the success of 10 Things I Hate About You and She's All That. So it would make perfect sense to pair the two adolescent starlets in a rom-com, just a year after the release of their career-making movies. Unfortunately, what results is a dull, self-indulgent movie that scored an abysmal 3% on Rotten Tomatoes.
Stiles plays Imogen, a budding artist (seems like Freddie Prinze Jr. can't stop falling for artistic types) who jumps into a relationship with Prinze Jr.'s aspiring chef, Al. However, after spending a summer abroad, Imogen concludes that Al is robbing her of her youth and then a bunch of other stuff happens with "wacky" friends. It's not the best.