Anime Underground
The Most Dramatic 'Jump Force' Transformations

Updated February 15, 2019
7.6k votes
2.1k voters
24.6k views
20 items
As new characters and more details get revealed for the upcoming Jump Force game, we're ranking the best character transformations. While not all the characters in the full roster can transform, we selected 20 Jump Force characters who have the coolest looking transformations, particulary the ones whose manga counterparts are known for unlocking different forms.
Obviously, all the Dragon Ball characters can turn Super Saiyan in the game, but it was recently announced that Son Goku and Vegeta can now transform into their Super Saiyan Blue forms. Some characters have multiple transformations, like Naruto who can access Sage of the Six Paths and Kurama, the Nine-Tailed Beast.
Vote up the best Jump Force transformations, and get hyped for the February 15 release.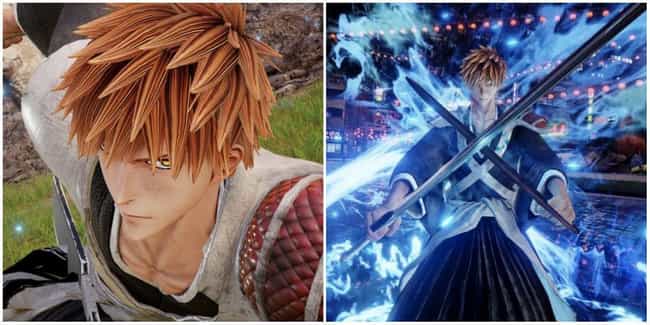 Just like he does in Bleach, Ichigo breaks his Bankai sword to reveal his Shikai form, Hollowfication. Wielding two blades with hollow slivers, Ichigo gains immense boosts in power and speed, making this already-powerful character even harder to beat. If you're facing him, watch out for the surrounding blue aura that signifys his transformation.
Is this a cool transformation?
Naruto's transformation is definitely the coolest looking one on this list; after all, that's the perk of having a demonic fox-beast living inside you. Not only can he activate Sage of the Six Paths, where everything from his hair to his eyes glows, but Naurto can also unlock Kurama. Keep in mind that his demon form only shows up when he uses his ultimate, but that's even more reason your opponents will be running for the hills when they see him.
Is this a cool transformation?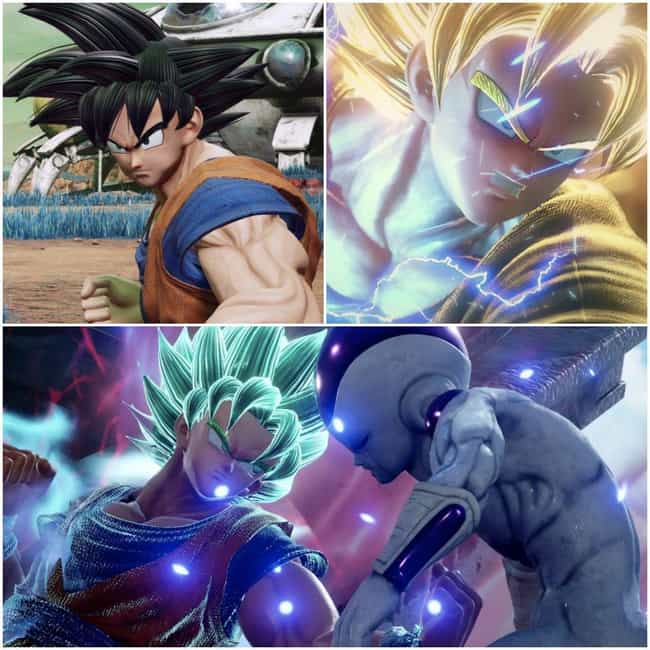 There's no way we could have a Jump Force game without Son Goku in it since he's definitely the most recognizable manga character out there. Dragon Ball fans can probably guess one of his transformations is Super Saiyan, but now, he can even go Super Saiyan Blue! Alongside this transformation, Son Goku seems to be a lot stronger - as the nature of the move would apply.
Is this a cool transformation?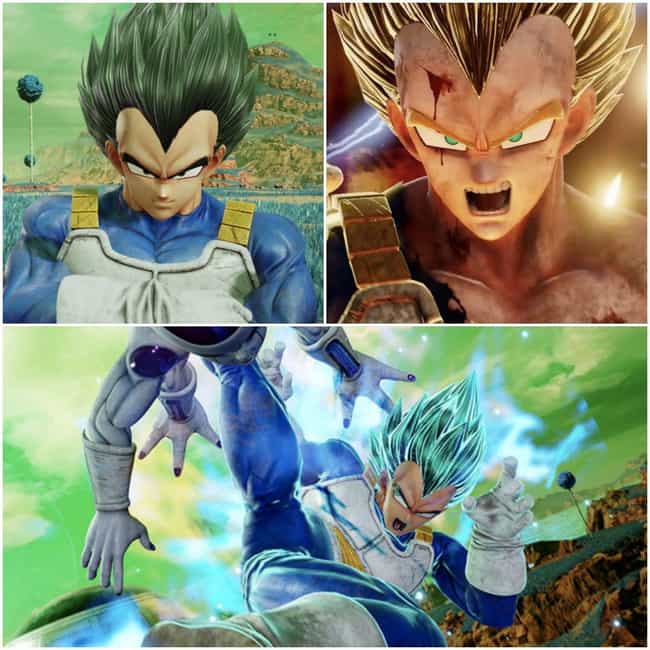 As with his fellow Saiyan, Goku, Vegeta will be able to have two different transformations for Jump Force. Not only will he be able to turn into Super Vegeta, but he'll also be able to go Super Saiyan Blue. We're hoping that the latter form will definitely have some impact boosters that will let your character be in peak condition for a fight, but we certainly promise that it looks awesome!
Is this a cool transformation?