Money

Junk That Turned Out to Be Worth a Fortune

In 2015, the second known photo of Billy the Kid was valued at $5 million. And one of the most interesting things about this photo isn't the massive amount of money that it will make at auction, but the amount that the photo initially cost. According to the guy who bought the photo, he spent a paltry $2 dollars on a bunch of junk and found the photo gathering dust.
When you hear a story like that you start to look around and wonder about other pieces of junk that turned out to be worth money. On this list there are all kinds of wild finds, from pieces of jewelry that were stored in junk drawers to pieces of American history that were folded away inside of picture frames. Put your digging gloves on and get inspired by this list of junk that turned out to be worth a fortune.
Every weekend, pickers and diggers flood flea markets, swap meets, and estate sales looking for the next big find. For every old stack of comics that are being sold in the hot sun, there's always a few underestimated items worth a fortune – you just have to know what to look for.
Pickers with a keen eye can spend a lifetime searching for junk that's actually worth millions, but if those pickers don't have lady luck on their side, the search can be useless. If you want to get into the turning junk into cash game, check out this list of underestimated items worth money to get a good idea of what you should start looking for.
A Doorstop Turned Out To Be A Meteorite Worth $100K
A man in Edmore, MI, used a 22.5-pound hunk of iron as a doorstop at his farm. When he purchased the farm in 1988, the original owner told him the large specimen was a meteorite for the '30s. In 2018, the man reached out to Geology professor Mona Sirbescu of Central Michigan University to examine the rock, and Sirbescu confirmed that it was in fact a meteorite.
"The story goes that it was collected immediately after they witnessed the big boom and the actual meteorite was dug out from a crater," Sirbescu told USA Today. She also added that this legend had passed down orally without any eyewitness verification.
The meteorite is the sixth-largest found in Michigan. Sirbescu and the Smithsonian decided to name the specimen "Edmore."
The $100 Million Good Luck Charm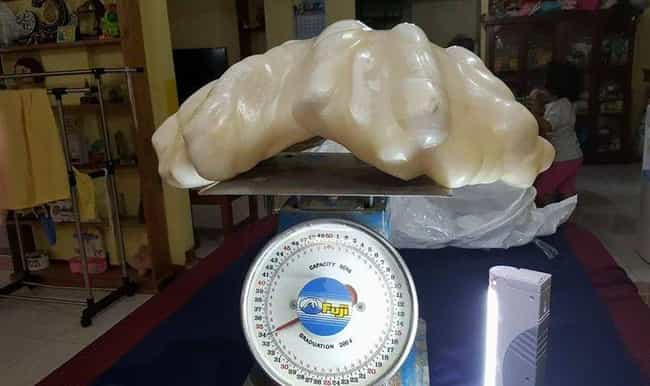 On August 22, 2016, a local fisherman in Puerto Princesa City, Philippines, strolled into the local tourism office with a giant pearl he'd been keeping under his bed as a good luck charm. The man found the pearl 10 years before shocking local officials with it, off the coast of Palawan Island. His anchor got stuck on what he thought was a rock, but turned out to be a two-foot-long pearl.
Previous to this discovery, the world's largest pearl was the Prince of Allah, which weighs 6.4kg (about 14 pounds) and is worth around $35 million. The good luck pearl weighs 34 kg (about 75 pounds) and may be worth around $100 million. The Prince of Allah was also found off the coast of Palawan.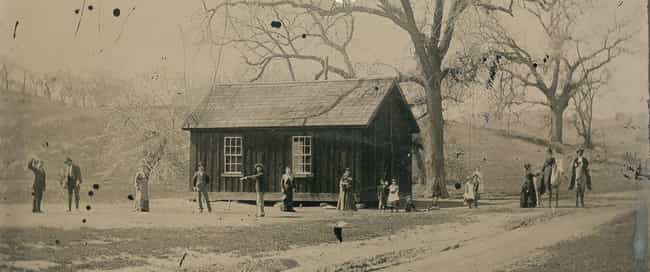 It was the biggest news in the found-photo world since uh...ever. In October 2015, news broke that a photo from 1878 could be worth upwards of $5 million! A guy bought the photo at an antique shop in Freemont, California for $2, not knowing that the old-timey pic actually depicted Billy the Kid and members of the Lincoln County Regulators gang playing croquet!
It is only the second confirmed photo of the notorious 19th century thief.
The 30 Pound John Constable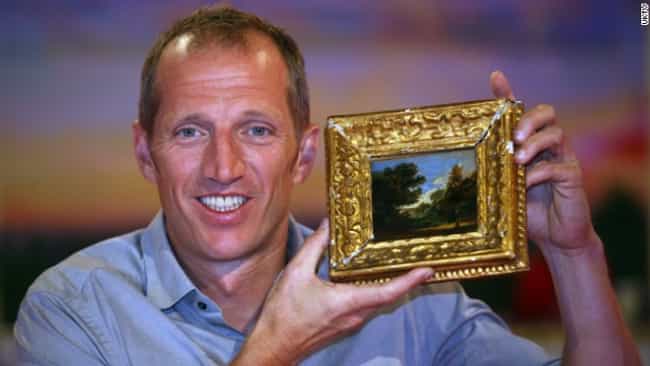 A small painting by John Constable (an English Romantic painter) that was bought at an auction for £30 turned out to be worth $400,000 after an antiques dealer spent 9 months appraising the item, which had been left in a cupboard for close to a decade.