Unspeakable Times
Horrifying Facts About The Murder Of Junko Furuta

Updated November 5, 2019
257.1k views
10 items
Warning: some of the content and images in this article are extremely graphic.
The murder of Junko Furuta was one of the most heinous crimes ever committed in Japan. Junko Furuta was every parent's dream. She was a cheerful, studious girl who was more interested in her schooling than drinking or partying. She looked forward to continuing her education and attending college. Furuta was taught to follow the rules, but her obedience would later come back to haunt her. On November 25th, 1988, Furuta was kidnapped by four men on her walk home from school. For reasons unknown, over the next 44 days these men raped, tortured, and subjected her to immense pain and agony. She endured this torture until she was ultimately murdered and encased in concrete.
back to page 1
Her Captors Had Ties To The Yakuza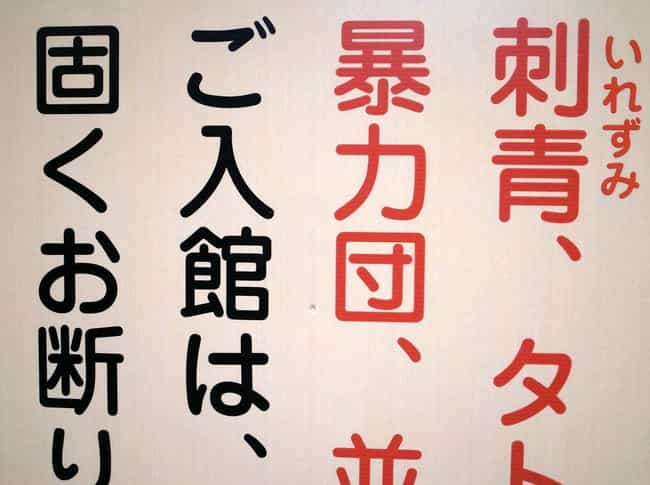 There were four captors in total: Hiroshi Miyano 18, Jo Ogura (later Kamisaku), 18, Nobuharu (Shinji) Minato, 16, and Yasushi Watanabe, 17. The boys surrounded Furuta and snatched her off the street while she was walking home from Yasio-Minami High School. Furuta had not only never met these boys, but had never crossed paths with any of them.
Three Of Her Captors Received Extremely Light Prison Sentences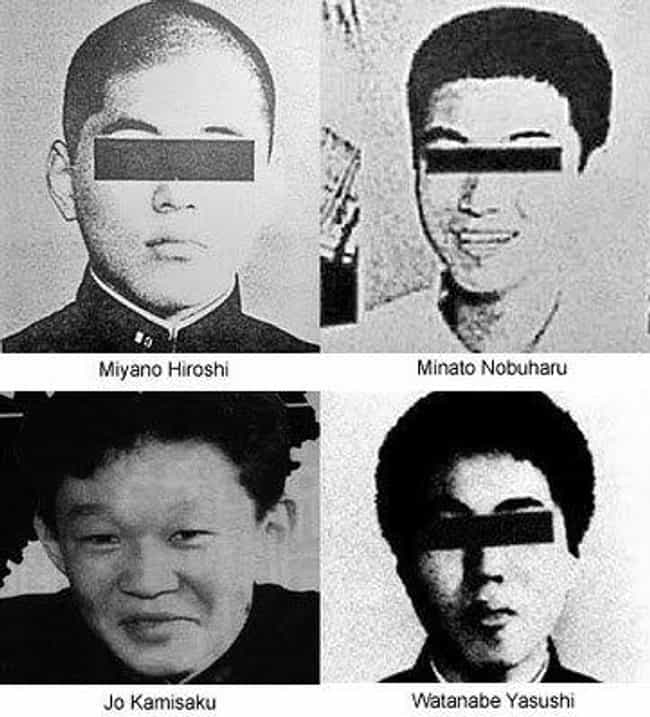 Three of the boys served less than eight years, and Miyano was initially sentenced to 17 years. A judge later amended that sentence to 20 years after Miyano appealed his sentence. Kamisaku was branded the main accomplice and served both juvenile and adult sentences due to his age. Initially, the identities of the men who committed the atrocities were not published, as it is Japanese custom to omit juveniles names from the news. Due to the egregious nature of the crimes, a Japanese newspaper violated that tradition and published the men's names and photos.
They Ended Up Eventually Killing Her Over A Game Of Mah-Jong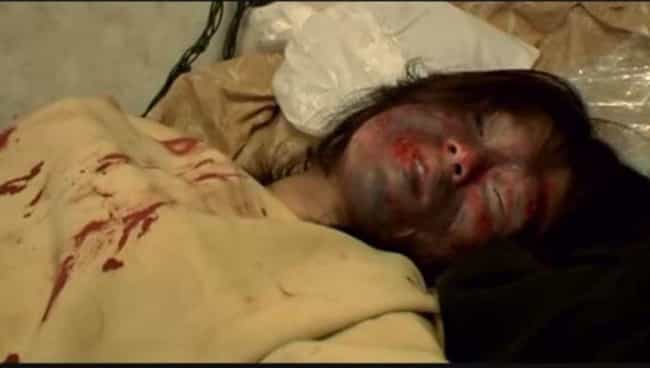 On January 4, 1989, Furuta took her last breath. She was finally killed after she won a game of Mah-jong, and her captors beat her to death with iron weights. They then poured lighter fluid over her entire body and set her on fire. Furuta beaten and tortured body could endure no further assault. She died several hours after the fire.
The Put Her Body In A Steel Drum And Poured Concrete On Her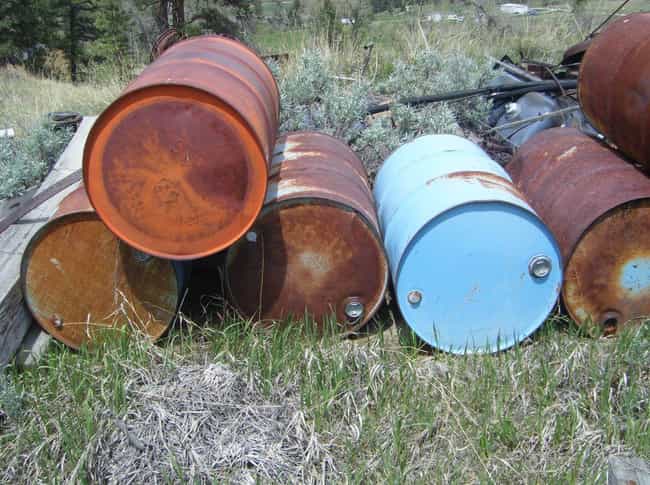 The men procured a 55-gallon drum and placed her body inside. Later, they poured concrete into the drum, encasing her body, and buried the drum in an industrial area. Furuta's body was not found for one year. The autopsy revealed Furuta's brain had shrunk and her eardrums were severely damaged, among many other injuries. After learning about the atrocities committed against her daughter, Furuta's mother had to undergo intensive psychiatric treatment.