Entertainment
Jupiter Ascending Movie Quotes

93 votes
56 voters
15.8k views
11 items
"Jupiter Ascending" movie quotes take viewers on a science fiction adventure as one ordinary woman learns that the fate of Earth is in her hands. The space opera film was written, produced, and directed by Lana and Andy Wachowski. Showing in IMAX 3D, "Jupiter Ascending" opened in theaters on February 6, 2014.
In "Jupiter Ascending," Jupiter Jones (Mila Kunis) is an ordinary janitor living a mediocre life on Earth. Jupiter, however, soon learns that her life is far from ordinary when she is rescued from death by strange doctors by genetically engineered ex-military hunter Caine Wise (Channing Tatum). Along with Sringer Apini (Sean Bean), Caine explains to Jupiter that life on Earth came via seeding from alien corporation Abrasax Industries.
Jupiter goes on to learn that she is set to inherit Earth from the House of Abrasax, but the Abrasax children, Balem (Eddie Redmayne), Titus (Douglas Booth) and Kalique (Tuppence Middleton), could change that. Should something happen to Jupiter, Balem would receive Earth, from which he could harvest a youth serum that would allow them to live forever. So while Caine tries to protect Jupiter from Balem, Balem is set to do whatever it takes to kill off Jupiter and inherit the Earth, setting up a battle of epic proportions.
"Jupiter Ascending" brings some sci-fi to theaters already packed with films like
"Black or White,"
"Project Almanac,"
"The Loft,"
"Wild Card,"
"Mortdecai,"
"The Boy Next Door,"
"Black Sea,"
"Strange Magic,"
"Still Alice,"
"The Wedding Ringer,"
"Blackhat,"
"Taken 3,"
"Predestination,"
"A Most Violent Year,"
"The Interview,"
"Unbroken,"
"American Sniper,"
"Into the Woods,"
"Big Eyes,"
"The Gambler,"
"The Hobbit: The Battle of the Five Armies,"
and
"Annie."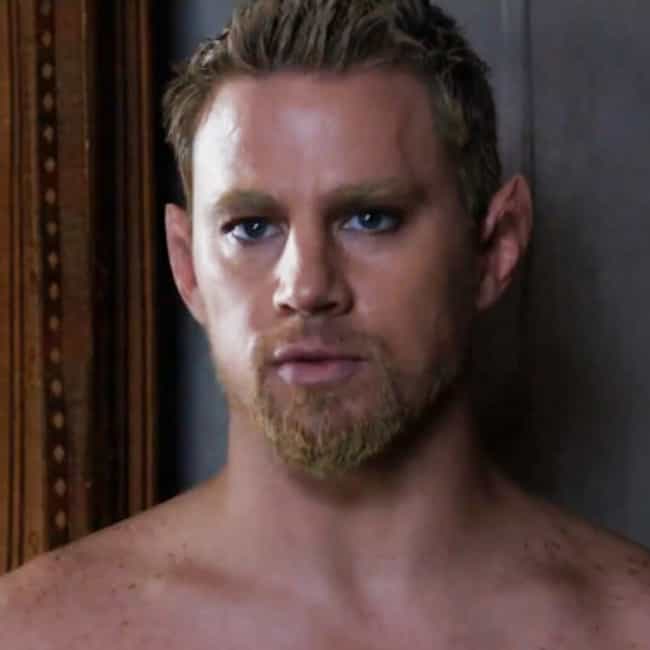 Stinger: "You're the perfect hunting machine, fearless, relentless. You've been searching for one thing your whole life and she's down there."
In speaking to Caine, Stinger explains that Caine's life has been devoted to one thing and that thing, being Jupiter, is now within reach. This pep talk before the mission to save her pumps Caine up for what is yet to come.

Should this be higher or lower?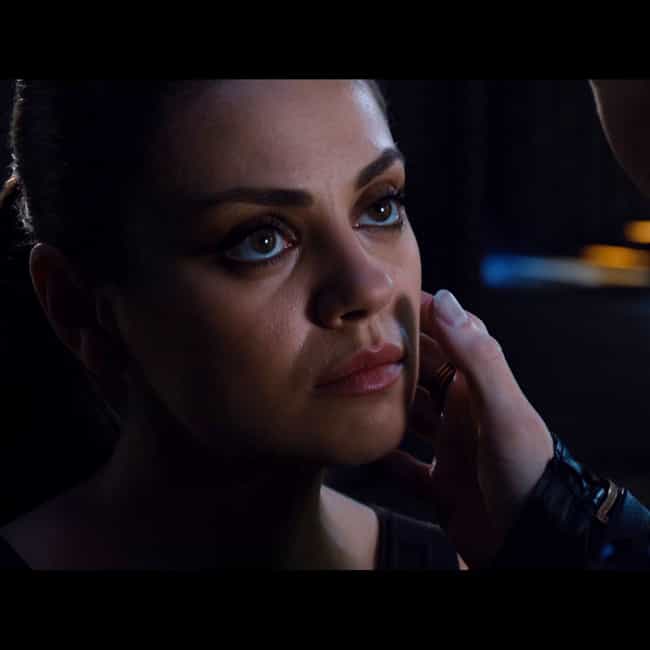 Caine: "Your Majesty, I have more in common with a dog than I have with you."
Jupiter Jones: "I love dogs. I've always loved dogs."
The chemistry between Caine and Jupiter is visible when they have a moment. Caine doesn't see them as having much in common but she disagrees.

Should this be higher or lower?
Not the Only Inhabited Planet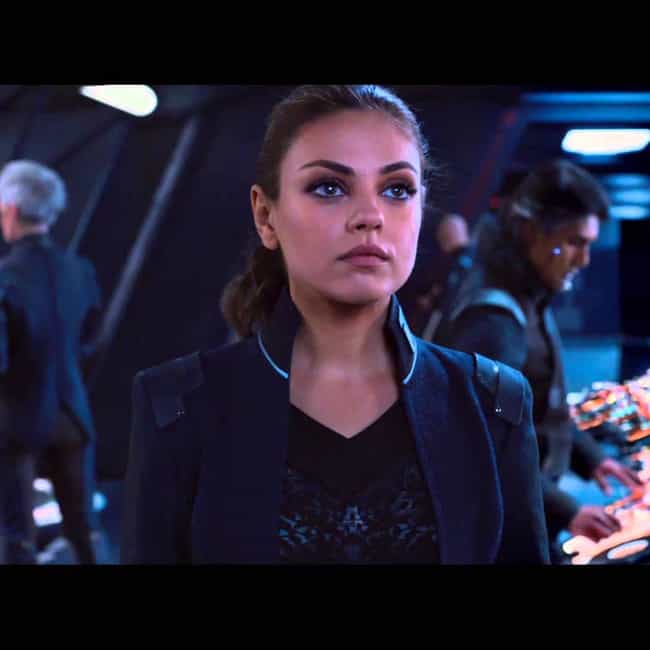 Caine: "It can be difficult for people from underdeveloped worlds to hear that their planet is not the only inhabited planet."
Caine tries to explain where he came from, or perhaps more specifically, where the people of Earth came from to Jupiter. This ancient astronaut theory is a strange one, but Caine is sticking to the story.

Should this be higher or lower?
The Earth Will Belong to You
Kalique: "Your earth is a very small part of a very large industry. Right now, Balem is entitled to Earth. Once you claim it, the Earth will belong to you."
…
Balem: "I will harvest that planet tomorrow, before I let her take it from me."
…
Titus: "Have you ever seen a harvest?"
Kalique: "Never, but I've heard they feel no pain."
As Kalique explains to Jupiter, Jupiter can claim Earth, taking it away from Balem. Balem has other plans, which involve getting control of the planet, or at least harvesting it, one way or another.
Should this be higher or lower?