Living
Cars Owned By Justin Bieber That He's Probably Only Driven Once

Updated March 5, 2020
13.3k views
20 items
Why anyone would let Justin Bieber behind the wheel of a car is beyond comprehension. Time after time, the least and most loved pop star in the world has proven the universe right with his poor decisions and even poorer driving skills. Even worse, the Biebz is absolutely obsessed with cars both domestic and foreign. The singer hardly keeps his collections of speed racers a secret from his 74 million Instagram followers. If it's not a gratuitous, self-appraising shirtless selfie, it's Bieber posing gloomily and oh-so-seriously on the hood of some new whip he just shelled out thousands for.
Ever so #blessed, the pop sensation is always willing to drop his mad cash gifted from God on a new sports car. At only 22 years old, Justin Bieber has a car collection that would have any dad in the midst of a mid-life crisis fuming. It's hard for car enthusiasts to hate on the Biebz's impressive variety of cars and motorcycles. But being a young mega-millionaire with loads of cash and plenty of bad decisions to-be-made means you aren't required to abstain from treating yourself.
Love him or hate him, if you're a car enthusiast, you're likely salivating at Bieber's collection. With enough whips to fill a museum, it's hard to keep track of what the Biebz is actually driving or just buying for the sake of buying. Come to think of it, it likely wouldn't surprise anyone to learn that Justin Bieber has probably only driven each of these cars only once. Out of the lot and into his million dollar garage shop.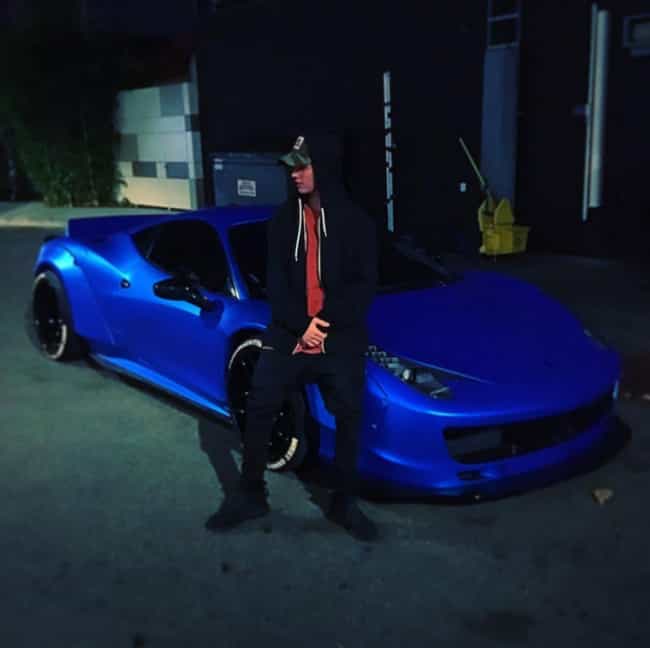 You probably figured the Biebz was doling out thousands on a
new Ferrari 458
every time he rolled by in a new color. But the truth is, Bieber has been consistently updating his Rari to match his many shades of temper tantrums. From a light blue to a red matte, Bieber has most recently shaded his whip in a neon blue that just screams "too fast, too furious." The Ferrari was unintentionally involved in the death of a paparazzi photographer who happened to be
struck by another vehicle
while trying to take a snapshot of Bieber driving. Unfortunately and ironically, Bieber's rapper friend Lil Twist was actually the one in the driver's seat at the time.
Make: Ferrari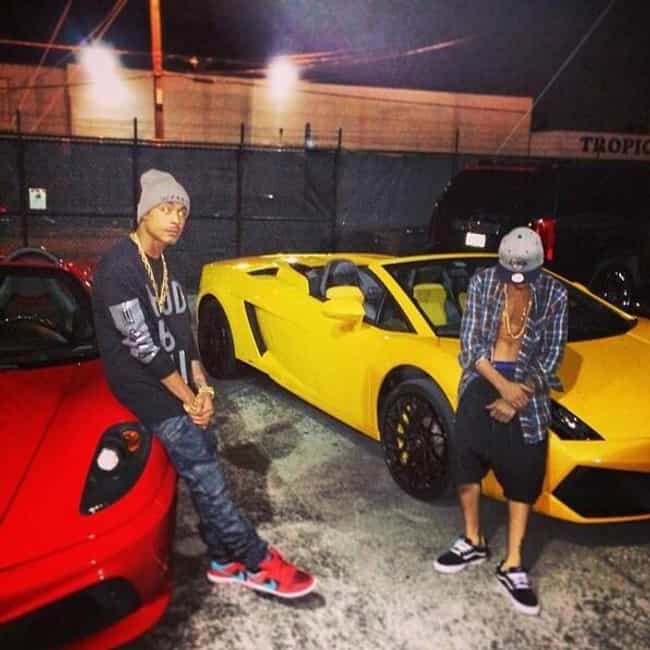 Apparently Bieber's yellow Lamborghini Gallardo was only a rental for the duration of his Miami vacation. But, the luxury car would become irrevocably synonymous with Bieber's arrest record. In early 2014, the Biebz was pulled over for
drag-racing
the residential streets of Miami Beach and subsequently booked with a DUI.
Apparently, the Spyder can hit 60 mph in just under five seconds and
reportedly costs upwards of $200,000. The Biebz was renting the car for about $1200 a day with a $5k deposit on deck. But his recklessness likely cost him a lot more than that.
Make: Lamborghini
Class: Coupé, Roadster, Sports car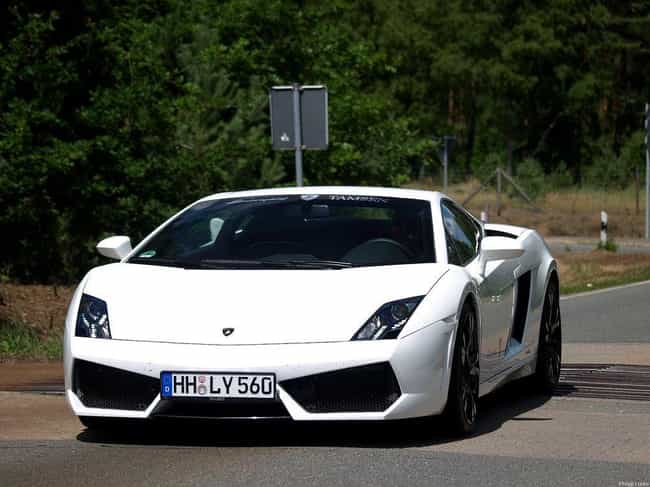 Bieber doesn't seem to cruise in this bad boy anymore, but he actually did own his own Lamborghini Gallardo Spyder at some point. Clearly, the Biebz enjoyed the car enough to rent one out in Miami. But his own is a much more sentimental piece of property, as it was
gifted to him
by none other than P Diddy. Apparently, the rapper kept his word that when the Biebz turned the ripe age of sixteen that he would give him his Lambo. And so he did. And the world officially had one more thing to worry about on the road.
Make: Lamborghini
Class: Roadster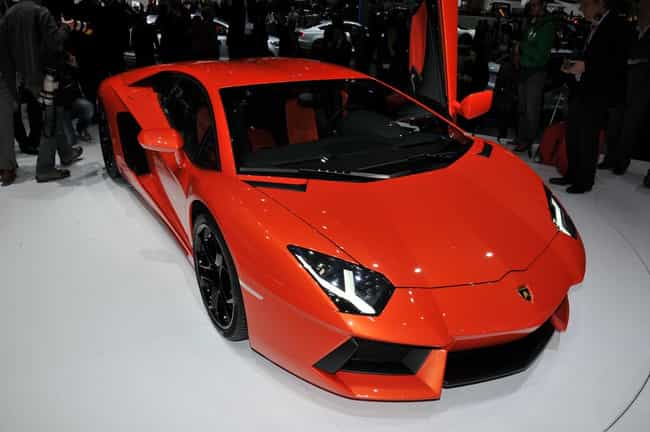 Bieber's clearly got a thing for Lambos, but this one he also actually owns. At only 18 years old, the mega pop star already purchased his own white Lamborghini Aventador.
According to Autoevolution
, "
It features a full carbon fiber body kit and an engine rebuilt that takes the 6.5-liter V12 from 700 PS all the way to 900." In other words, it goes fast. So fast in fact, that it has been the butt of several Internet hoaxes. Every so often, Internet trolls like to distribute fake articles about how Bieber is "in critical condition" after crashing his Aventador.
Make: Lamborghini