Celebrities

All The Ways Justin Timberlake Is Slowly Turning Into Katy Perry

147 votes
39 voters
2.9k views
12 items
List Rules Vote up the points you totally buy.
Justin Timberlake has tried to emulate quite a few different musicians over the years; many of his moves used to belong to legends like Michael Jackson and Prince. It appears that Timberlake is using using Katy Perry as his female role model, though. That might seem crazy, but JT's behavior almost perfectly mirrors Perry's.
It's not just that Timberlake headlined the 2018 Super Bowl halftime show, like Katy Perry did three years earlier. (Although, of course, this was not JT's first Super Bowl performance.) The two musicians are also similar because of the political nature of some of their music and the somewhat disappointing lead singles from their recent albums. While they both have some massively huge hits (Timberlake put out more than a few bangers), their careers are going off in some weird, risky new directions. When you look at these parallels between Timberlake and Perry, you'll wonder if JT has suddenly selected her as his new career compass.
Neither Of Them Are Considered Inappropriate Anymore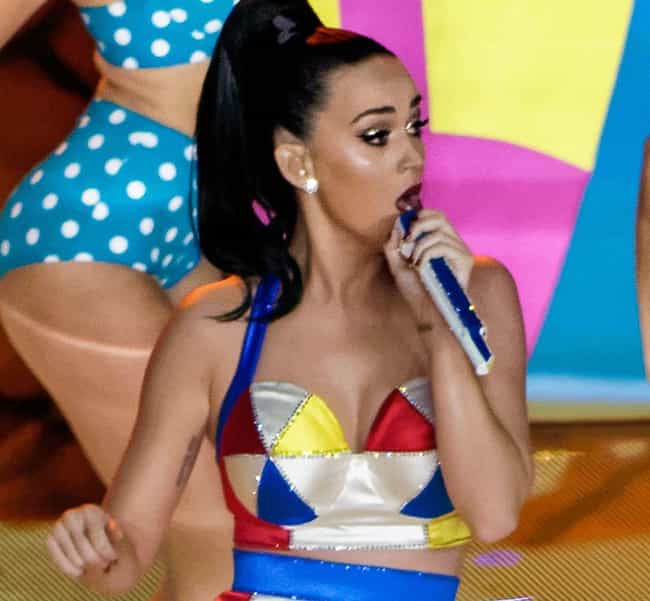 Katy Perry burst onto the scene in 2008 with song "I Kissed A Girl," a provocative tune that some found inappropriate. However, Perry headlined the 2015 Super Bowl halftime show, indicating that she became safe enough to appeal to the big game's mass audience. Of course, one of the big reasons Super Bowl producers like to play it safe is because of the 2004 halftime show incident.
But while Justin Timberlake was a more edgy choice 14 years ago, he suddenly became safe enough to perform at the Super Bowl in 2018. It seems like neither Perry nor JT are considered inappropriate any longer.

Do you buy this?
They Make 'Woke' Pop Music Instead Of Their Previous Crowd-Pleasers
In 2017, Katy Perry released new album Witness, and it took her in a new direction. She referred to it as "purposeful pop." The album accompanied Perry's freshly minted political persona, which made its way to the forefront in 2016 when the pop star campaigned for Hillary Clinton.
In 2018, Justin Timberlake also decided to turn to show off his "woke" side. This is especially true in his "Supplies" video; JT joins a protest and survives an apocalypse.
Do you buy this?
They Both Use Sports And Physicality To Promote Their Music
In 2017, buzz for Katy Perry's album Witness was fairly low, despite having hit "Chained to the Rhythm" on the track list. Perry hoped to generate more publicity with follow-up "Swish Swish," a single about her feud with Taylor Swift. Drawing from the song's title, Perry adopted a new basketball persona. It was quite different from her usual look, but it failed to do much to help the single.
Justin Timberlake's 2018 album, Man of the Woods, took a similar approach. In the video for the title track, Justin acts like a woodsy mountain man, as if he's a character in The Revenant. Whether this change-up will be more successful for JT than it was for Perry remains to be seen.
Do you buy this?
They Both Do Voice Acting In Family-Friendly Cartoons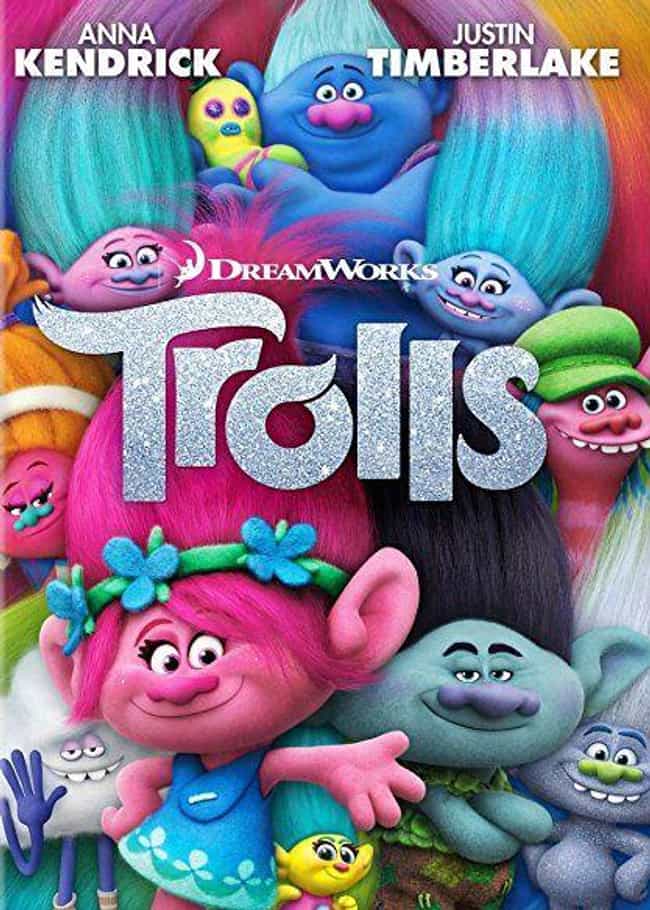 In 2011, Katy Perry's music career was riding high, with hits like "California Gurls" and "Last Friday Night." The songs were fairly suggestive, but they didn't inhibit her from being in a high-profile kids movie. Perry provided the voice of Smurfette in 2011's The Smurfs, then did it again in 2013's The Smurfs 2.
Justin Timberlake had a similar experience. He voiced Branch the Troll in the Trolls movie. It's unclear why, but both Perry and Timberlake enjoy providing the voices for strange, tiny mythical creatures.

Do you buy this?