Entertainment
The Best Kareem Abdul-Jabbar Movies

44 votes
27 voters
5.5k views
4 items
List Rules Vote for your favorite movies, regardless of critic reviews or how big the role was.
List of the best Kareem Abdul-Jabbar movies, ranked best to worst with movie trailers when available. Kareem Abdul-Jabbar's highest grossing movies have received a lot of accolades over the years, earning millions upon millions around the world. The order of these top Kareem Abdul-Jabbar movies is decided by how many votes they receive, so only highly rated Kareem Abdul-Jabbar movies will be at the top of the list. Kareem Abdul-Jabbar has been in a lot of films, so people often debate each other over what the greatest Kareem Abdul-Jabbar movie of all time is. If you and a friend are arguing about this then use this list of the most entertaining Kareem Abdul-Jabbar films to end the squabble once and for all.
If you think the best Kareem Abdul-Jabbar role isn't at the top, then upvote it so it has the chance to become number one. The greatest Kareem Abdul-Jabbar performances didn't necessarily come from the best movies, but in most cases they go hand in hand.
Items on this list include Airplane! and Slam Dunk Ernest.
"This list answers the questions, "What are the best Kareem Abdul-Jabbar movies?" and "What are the greatest Kareem Abdul-Jabbar roles of all time?"
Movie fans who love Kareem Abdul-Jabbar have also been known to enjoy films starring Jim Brown and Shaquille O'Neal.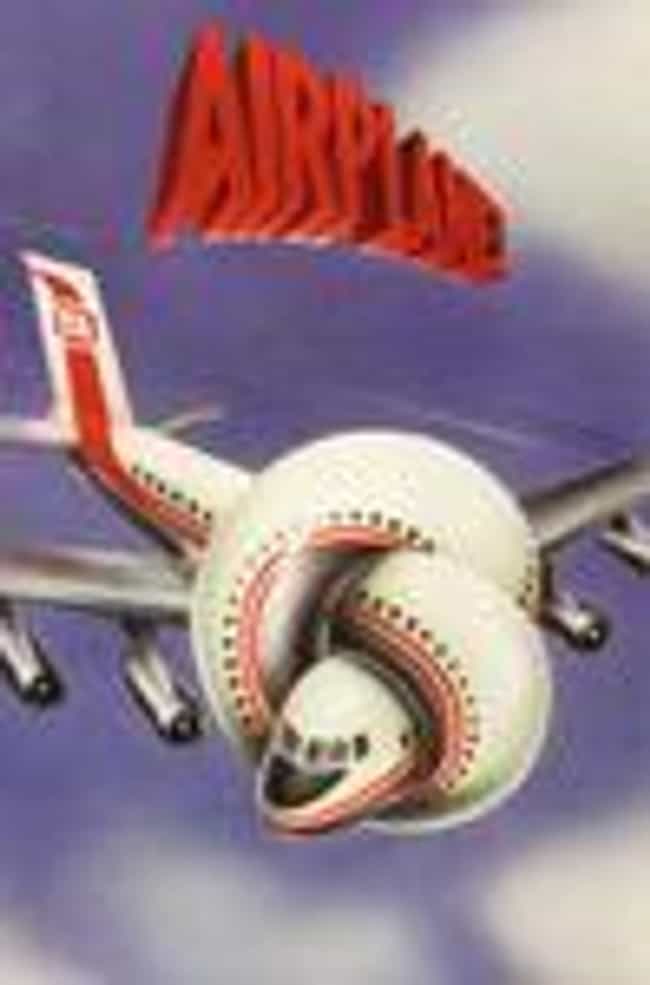 Airplane! is a 1980 American satirical disaster comedy film directed and written by David Zucker, Jim Abrahams, and Jerry Zucker and released by Paramount Pictures. It stars Robert Hays and Julie Hagerty and features Leslie Nielsen, Robert Stack, Lloyd Bridges, Peter Graves, Kareem Abdul-Jabbar, and Lorna Patterson. The film is a parody of the disaster film genre, particularly the 1957 Paramount film Zero Hour!, from which it borrows the plot and the central characters, as well as many elements from Airport 1975. The film is known for its use of surreal humor and its fast-paced slapstick comedy, including visual and verbal puns and gags. Airplane! was a critical and financial success, ...more on Wikipedia
Actors: Kareem Abdul-Jabbar, Leslie Nielsen, Ethel Merman, Peter Graves, Jonathan Banks, + more
Released: 1980
Directed by: Jerry Zucker, Jim Abrahams, David Zucker

Agree or disagree?
see more on Airplane!
This film is an incomplete 1972 Hong Kong martial arts film directed, written, produced by and starring Bruce Lee, in his final film attempt. Lee passed during the making of the film. The remaining footage has been released with Bruce Lee's original English and Cantonese dialogue, with John Little dubbing Bruce Lee's Hai Tien character as part of the documentary entitled Bruce Lee: A Warrior's Journey. Most of the footage which was shot is from what was to be the centerpiece of the film. ...more on Wikipedia
Actors: Kareem Abdul-Jabbar, Bruce Lee, Chuck Norris, Gig Young, George Lazenby, + more
Released: 1978
Directed by: Sammo Hung, Bruce Lee, Robert Clouse
Agree or disagree?
see more on The Game of Death
Fletch is a 1985 comedy film about an investigative newspaper reporter, Irwin M. Fletcher. The film was directed by Michael Ritchie and written by Andrew Bergman, loosely based on the popular Gregory Mcdonald novels. Tim Matheson, Dana Wheeler-Nicholson, Geena Davis and Joe Don Baker appear in supporting roles. In the 1970s, Burt Reynolds and Mick Jagger were considered to portray Fletch but these suggestions were rejected by Mcdonald. The author agreed to the casting of Chevy Chase despite never seeing the comedian in anything. Chase reportedly enjoyed the role because it allowed him to play several different characters and work with props. In a 2004 interview with Entertainment Weekly, ...more on Wikipedia
Actors: Chevy Chase, Kareem Abdul-Jabbar, Geena Davis, George Wendt, M. Emmet Walsh, + more
Released: 1985
Directed by: Michael Ritchie
Agree or disagree?
see more on Fletch
Slam Dunk Ernest is a 1995 sports comedy film, and the eighth full-length feature film starring Jim Varney as Ernest P. Worrell. It was released direct-to-video, and was directed by long-time Ernest collaborator John R. Cherry III. In this movie, Ernest joins his employer's basketball team and later becomes a star with the help of an angel. It was third and final "Ernest" movie to be filmed in Vancouver, British Columbia. The magic shoes concept was later used for the film Like Mike. ...more on Wikipedia
Actors: Kareem Abdul-Jabbar, Jim Varney, Jay Brazeau, Cylk Cozart, Miguel A. Núñez, + more
Released: 1995
Directed by: John R. Cherry III
Agree or disagree?
see more on Slam Dunk Ernest