Unspeakable Times
Who Murdered This Swedish Immigrant And Stole The Lower Half Of Her Body?

Updated December 26, 2017
41.3k views
10 items
The unsolved murder of Karina Holmer is one of the most frustrating cases of the 20th century. Aside from the fact that this young Swedish au pair who lived in Boston was sawed in half on June 21, 1996, no one knows what happened to Karina Holmer. There are theories that throw blame on her employer, a musician who lived in the area, and even mysterious men in a gray car, but the lack of substantial physical evidence has lead to this cold case lying unsolved for more than two decades.
In American true crime lore there are a few major murders that have never been solved and that no one will ever be able to fully piece together. There are people who simply disappeared without a trace like Maura Murray and bodies that were never identified, but the murder of Karina Holmer feels like it's waiting for a piece of evidence that can connect all of the dots. Take a look at these Karina Holmer murder facts, maybe you'll be able to make some sense of this senseless crime.
The Top Half Of Karina Holmer's Body Was Found In A Dumpster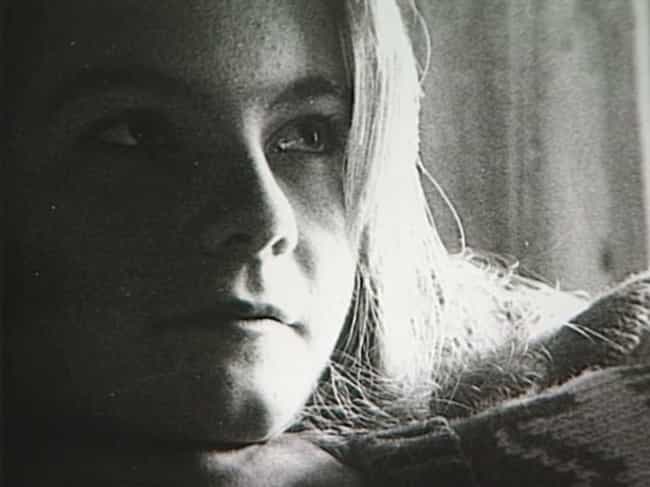 On the morning of June 23, 1996, two days after she was last seen, the body of Karina Holmer was discovered in a dumpster in an alley by Zanzibar, a club where Holmer had been at before her disappearance. Her body may have never been discovered if it weren't for a homeless man digging through the trash for bottles and cans. As he tore through the black trash bag hoping to find the mother lode, he unexpectedly discovered the severed torso of a 20-year-old Swedish au pair. According to investigators her, body was cut in half expertly. Only one bone, her spine, had to be severed to separate the body.
Holmer's Bottom Half Was Never Found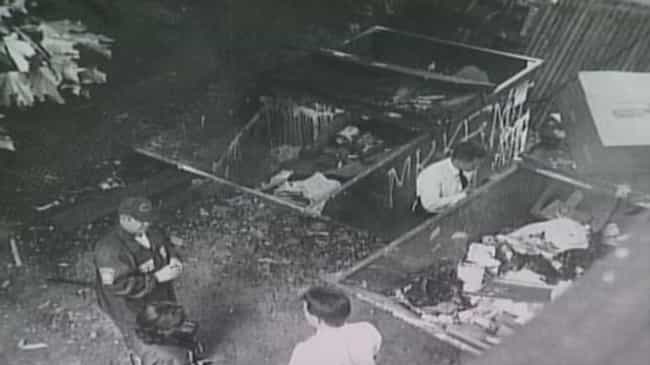 The most sadistic part of the murder is that no one has ever found Holmer's lower half. Two decades later it's unlikely that it's ever going to turn up and if it does, it won't be in a state that lends itself to collecting evidence. A theory has been floated that Holmer was a victim of a serial killer that spent some time in Fort Lauderdale, Florida, murdering prostitutes. The serial killer's M.O. was to find a young, slender, woman with blonde hair and cut her body in half before leaving them in the dumpster. It could be a coincidence that Holmer's murder fits this description like a glove, or it's possible that a Florida serial killer went up to Boston for a long weekend.
Holmer's Mysterious Murder Led To One Creepy Theory
Unsolved murders lead to all kind of unchecked theories, but many amateur detectives have come to a similar conclusion since the 1996 discovery of Holmer's upper body: they think her boss was behind the murder. The prevailing theory is that Holmer's boss allegedly allowed her to stay in the loft he owned so they could hook up when she wasn't working. He may have gotten her pregnant, had her murdered and then had the lower half of her body removed and destroyed in order to hide the evidence. This is a farfetched theory that makes a better fit for a B-Movie starring Nicholas Cage, but in this case where nothing makes sense, it's not crazy to assume that Karina Holmer found herself working for a Jack the Ripper wannabe.
The Night Of Her Disappearance
June 21, 1996, the night of Karina Holmer's disappearance, was like any other Friday night in Boston. The bars were busy, people were everywhere, and no one was paying close attention to a young drunk woman who was out with her friends. Holmer and her friends met up at the loft where she stayed on weekends before going out to the Theater District to get rowdy. After losing her friends when the bars closed, Holmer was seen by multiple people in different areas of the district - although it's entirely possible that witnesses either misremembered seeing Homer dancing with a homeless man in the street or walking up Tremont street outside of Zanzibar where her body was later found. At least one eye witness recalls her getting into a car with a mysterious group of people.