Celebrities
A Complete Timeline Of Kate Beckinsale And Pete Davidson's Relationship

May 7, 2019
1.9k views
13 items
The relationship between Kate Beckinsale and Pete Davidson has been plagued by controversy from the very beginning. Davidson already had a tabloid-filled history before their relationship began, and his very public breakup with Ariana Grande made for big news in gossip magazines. Since her divorce in 2017, Beckinsale has had a few short-lived relationships.
Rumors of a relationship between Beckinsale and Davidson began back in January 2019 with little evidence they were a real couple. The most significant controversy surrounding their romance was the notable age difference between the two stars: Beckinsale is 20 years older than Davidson. Despite their differences, they officially went public as a couple in March 2019. Even in such a short amount of time, this couple has had quite an interesting and entertaining journey.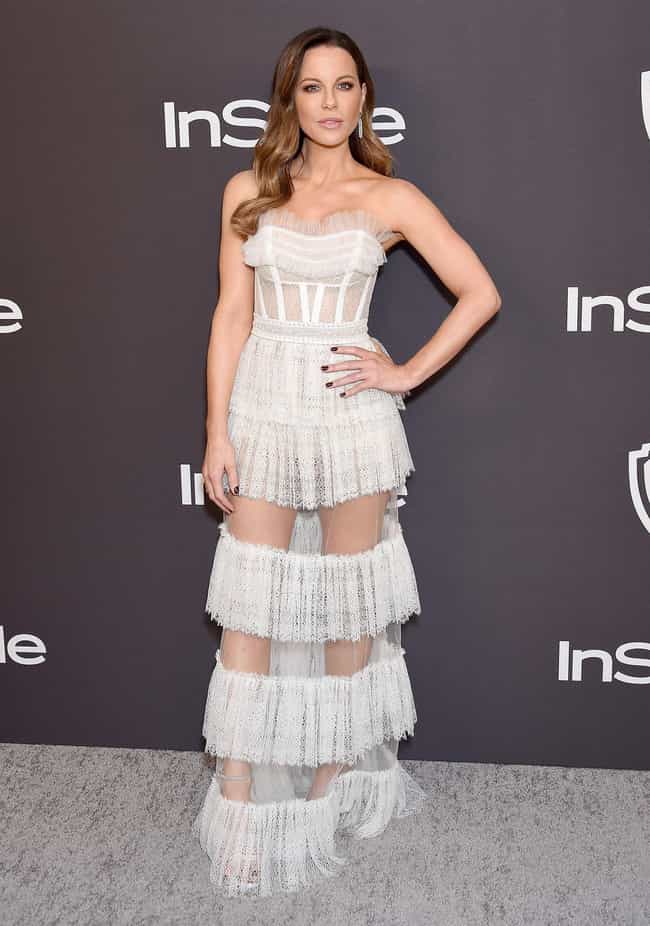 January 6, 2019: They Initially Flirt At A Golden Globes Afterparty
After Davidson's very public breakup with Ariana Grande in October 2018, the gossip columns kept close tabs on the comedian. Kate Beckinsale, on the other hand, had a brief relationship with actor Jack Whitehall at the end of 2018. By the time Beckinsale and Davidson were seen together at a Golden Globes afterparty in January 2019, both parties were single.
Rumors began circulating that the two had been seen talking and flirting at InStyle's afterparty. The buzz around this potential new couple was heightened by their 20-year age difference.
January 10, 2019: Beckinsale Responds To A Fan's Remark About Davidson On Her Instagram
After the news of their interaction, people began wondering if the two stars were really romantically connected. Given Davidson's troubling past with Grande, Beckinsale's fans didn't exactly jump on board with this new possible relationship.
On January 9, the actress took to Instagram to share a throwback picture of her mother as a model. One user took the opportunity to express their unfavorable opinion of Davidson and commented, "Dear heavens, Kate. Not Pete Davidson." However, Beckinsale took the comment in stride and even responded with a witty comeback.
She replied, "No that's my mother. Easy mistake." Despite her humorous yet dismissive response to the comment, the speculation about their relationship continued.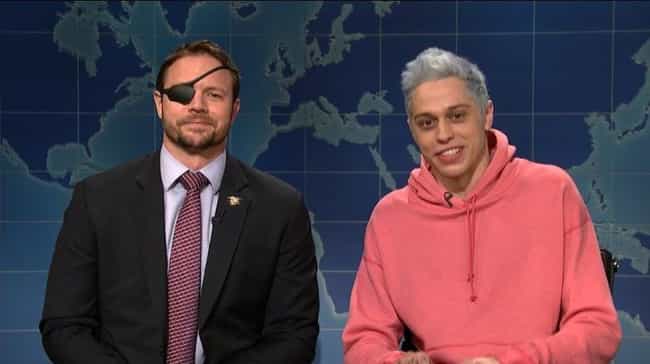 January 12, 2019: A Fan Shouts Beckinsale's Name At Davidson's Stand-Up Show
After Beckinsale dodged one person's Instagram comment, fans turned to Davidson for answers. Although he stars on Saturday Night Live, Davidson still does comedy shows when his schedule allows. His show on January 12 at Tarrytown Music Hall was the perfect time for his fans to ask him about Beckinsale.
During his performance, an audience member yelled out, "Kate Beckinsale." The actor responded with, "Yes," but gave no other details or comments. However, his response was enough to keep the rumors going about their affair.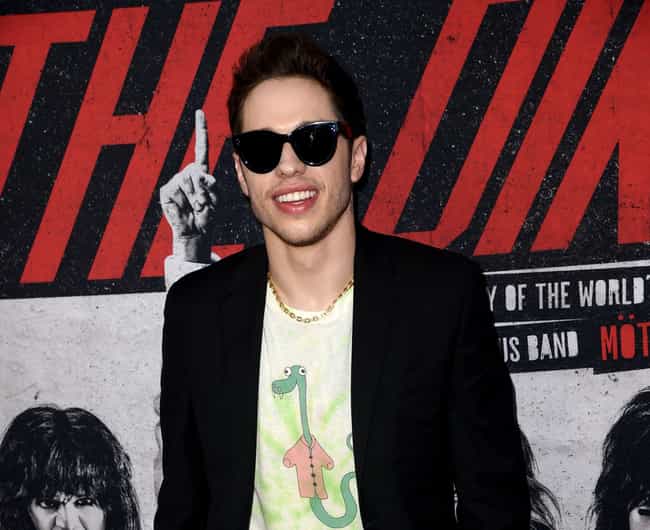 February 1, 2019: They Are Spotted Holding Hands After Davidson's LA Comedy Show
Nearly a month after their first interaction, the two stars finally brought their romance into the public eye. Well, sort of. In February 2019, Davidson performed another comedy show at Largo at the Coronet in West Hollywood, California. At the end of the show, the couple was seen holding hands as they exited the building.
Although this interaction didn't necessarily point to a romance, the gesture was enough to add to the growing speculation over their relationship. Photographers captured several pictures of Davidson leading Beckinsale out of the venue at the end of the night.