Unspeakable Times
Conspiracy Theories About The Death Of Kathleen Peterson

Ever since she was discovered in a pool of blood at the foot of her North Carolina mansion's staircase on December 9, 2001, the world has been spinning Kathleen Peterson murder conspiracies. Her husband, best-selling novelist Michael Peterson, was charged with first-degree murder in 2003, but the conviction did little to dampen the imaginations of true crime fans and those involved in the case.
The case was fraught with inconsistencies and dramatic twists, with an ousted key witness and patterns that materialized and disappeared just as quickly. Did Michael Peterson kill his wife? And if so, why? As with any controversial murder case, the colorful conspiracies run the gamut. Theories about Kathleen Peterson's murder range from an extramarital affair gone awry to a bloodthirsty bird attacking in the wee hours of the night. From pine needles to feathers, these are some of the crazier conspiracy theories speculating on the death of Kathleen Peterson.
back to page 1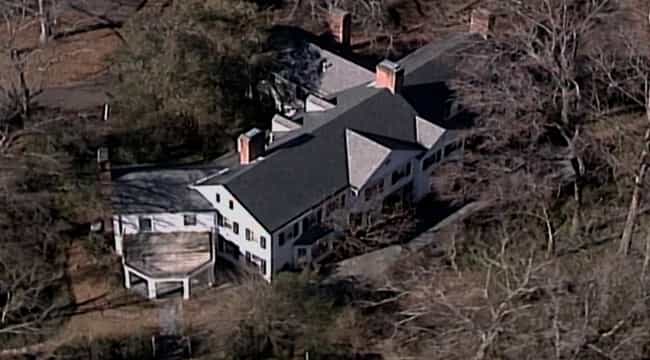 The Murder Weapon Was A Tree Branch
In response to the far-fetched Owl Theory, some suggested the feathers and pine needles made their way into Kathleen Peterson's hair via a more natural murder weapon: a stick or branch. People who support this idea believe a branch would be a relatively easy murder weapon to dump. Redditor /u/needs_more_sprinkles says:
I'm not sure if science bears this out, but I've always wondered (given the evidence) if the murder weapon was some sort of tree branch or other object from an outdoors area where bits of owl feather would have had the chance to accumulate. If it were a tree branch, for instance, it would make sense that it had traces of bird feathers in it, AND it would explain why the murder weapon vanished so easily.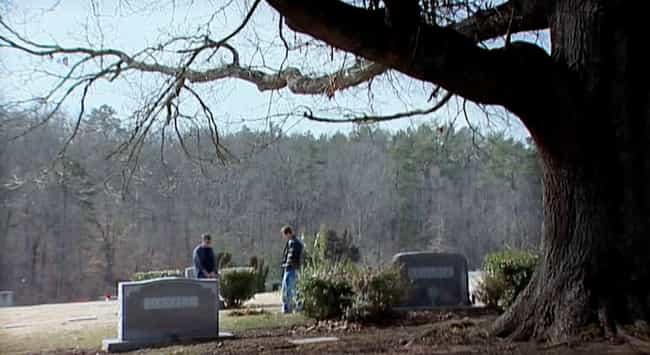 Michael Murdered Kathleen To Cash In On Her Life Insurance
A point raised repeatedly by prosecution during the trial was the fact the Petersons were in financial trouble, even though Kathleen Peterson was a powerful executive and Michael Peterson a successful novelist. However, they lived in a 12,000 square foot mansion, and upkeep and maintenance took its toll.
When it came to light Kathleen had a $1.8 million life insurance policy, many true crime enthusiasts (not the mention the prosecution) saw that as a perfectly good motive for murder. A CNN article noted, "Prosecutors contend that Michael Peterson was in debt and killed his wife of five years for her $1.8 million life insurance policy."
At the time of Kathleen's death, the Petersons were carrying a hefty $142,000 in credit card and credit line debt.
Michael's Biological Sons Murdered Their Stepmother
In the first episode of the critically acclaimed Netflix docuseries The Staircase, Michael Peterson's biological son Clayton was asked about his father's relationship with Kathleen, to which he replied:
It was always very strong, I was kinda jealous of it, and happy for him, because his relationship with my mom had never been romantic or intimate or anything like that, you know very platonic, and to see him happy, with a woman, with Kathleen, the two of them were just really good together - they just connected on a different plane.
Some viewers have interpreted this statement as one of jealousy, maybe even as a motive. Adding to this theory is the fact Michael's other son, Todd, was present on the murder scene when police arrived. Redditor /u/formyjee synthesized information from the conspiracy boards and an episode of Forensic Files and notes how suspicious the brothers are:
The fact that Michael's son, who didn't like Kathleen, was at the scene before the police got there. Which was strange because it was the wee morning hours and he didn't live there. On top of that, he refused to talk to police at all. Not one word.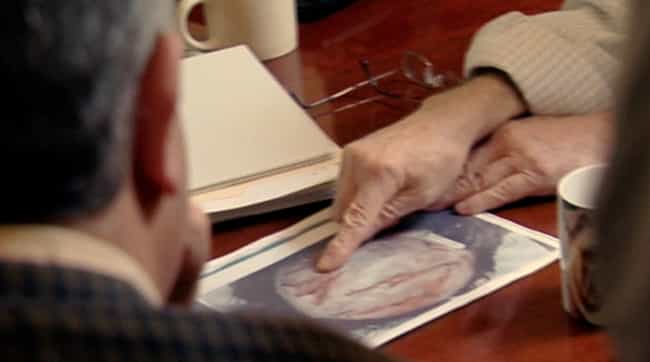 Kathleen Was Killed With Some Sort Of Gardening Rake Or Hoe
Redditor /u/Evangitron suggested, "A garden rake would be like that," although others such as Redditor /u/Unicorn-parade suggest the likes of a "three-pronged gardening hoe." The discussion surrounding the alleged murder weapon ranges far and wide, but the most baffling part is no weapon was ever recovered, at least not one reasonably proven to be the culprit.
Another cyber sleuth, Redditor /u/fashionforward, notes a garden rake would leave parallel lacerations, while the injuries on Kathleen's head were more erratic-looking - this may eliminate the gardening tool theory.