Celebrity Trivia
Heartwarming Stories About Kathy Bates

For decades, Memphis-born actor Kathy Bates has played nearly every type of part. From her terrifying breakout role as superfan Annie Wilkes in Misery to playing overprotective mother Helen in The Waterboy to more recently playing various chilling characters on American Horror Story, Bates has left her mark on film and TV.
It's not only her acting that has enchanted audiences and colleagues; Bates is a thoughtful, sweet, and resilient person who takes the same care interacting with others that she does in preparing for a role. These heartwarming Kathy Bates stories remind us why we love to love her and also of some great moments from this gifted actor's career.
She Cried When She Had To Fight James Caan On The 'Misery' Set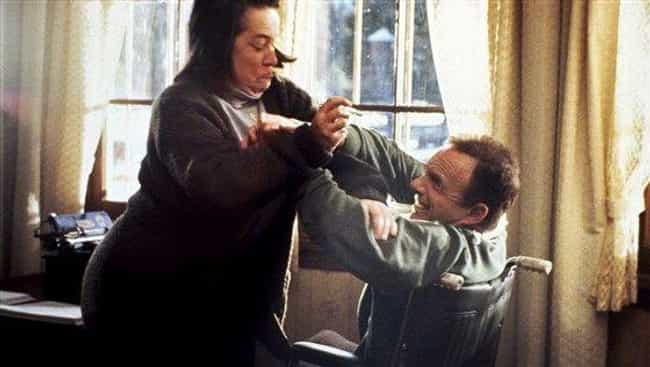 In recent years, audiences have become accustomed to seeing Bates play intense roles, like in Ryan Murphy's American Horror Story. However, one of Bates most memorable turns was in Rob Reiner's film adaptation of Stephen King novel Misery. In it, psychopath fan and nurse Annie Wilkes takes romance novelist Paul Sheldon after he wrecks his car in a blizzard.
After realizing that he's tried to escape, Annie ties Paul to the bed and breaks his ankles with a sledgehammer. It wasn't this scene that upset Bates, however, but the fight sequence later in the film, in which they didn't use stunt doubles. "I was crying," Bates told Today 25 years later during an interview with Caan. "I mean, to have that much [hatred] coming at you..."
She Gifted Cody Fern With 'Funky' Rings, And He Gave Her A Book Of William Blake Paintings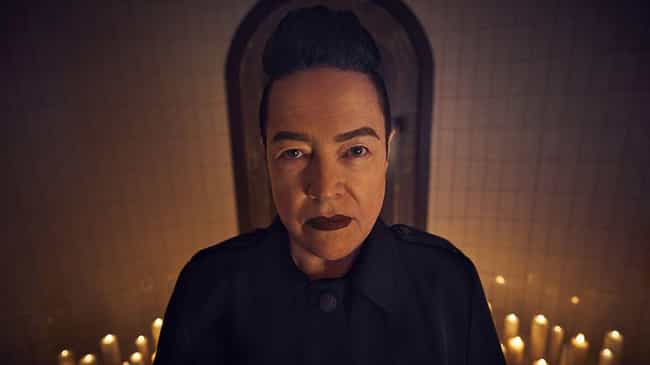 On the eighth season American Horror Story, subtitled Apocalypse, Bates plays Ms. Mead, a robot based on a childhood caregiver of Michael Langdon (also the antichrist), played by Cody Fern. The two characters have a close relationship throughout the season, but previous to filming had never met. "Cody and I, because we didn't know each other, just started talking," Bates told Variety.
While on set one day, Bates noticed Fern wearing an interesting ring and decided to bring him some of her own 'funky' rings that didn't fit anymore. In return, Fern gave her a book of William Blake paintings with the inscription, "To a Kindred Spirit."
"We had been talking a lot about acting and training and preparing. We really talk a lot about feelings of the craft and developed a kind of understanding as artists."
She Gushed About Ryan Murphy And Credited Him With 'Saving Her Life'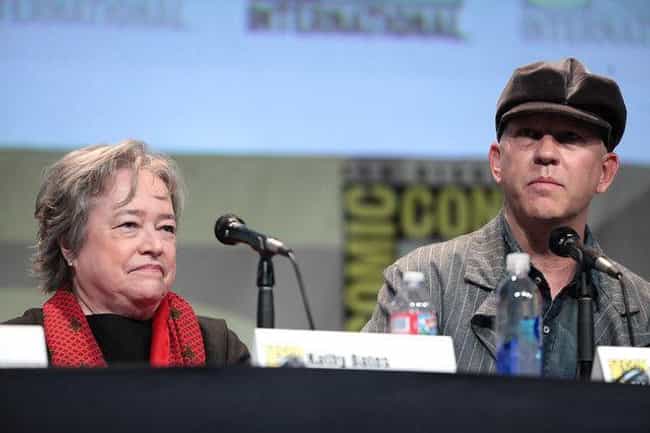 It's not easy in Hollywood to have a long, triumphant career like Bates has, but there have been times when even she wanted to give up. In 2012, her hit NBC drama, Harry's Law, was canceled at the end of the second season because the viewership skewed older.
A short time later, Bates was diagnosed with breast cancer. "I felt that, well, maybe I'm done here," She told Independent. "One of the worst things you can be in Hollywood is old."
Luckily for her, and us, she met Ryan Murphy through AHS costar Jessica Lange, and he pitched her the role of Delphine LaLaurie in American Horror Story: Coven. She said, "It was spring's awakening. This little kid inside me that loves to dress up and pretend, that I thought was done for, just came to life again. It gave me confidence. And I owe that to Ryan."
She Found The 'Silver Lining' In Her Cancer Treatment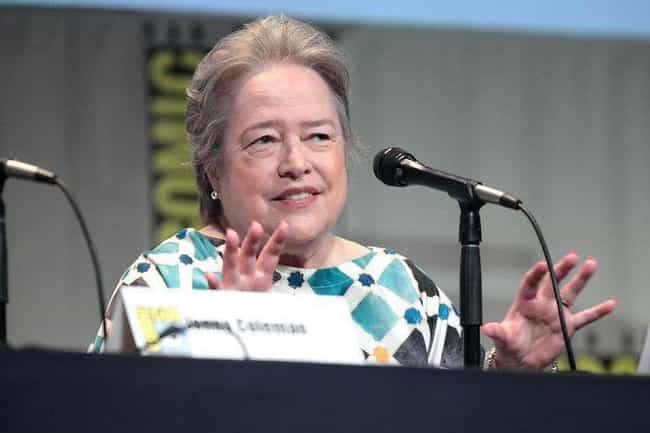 Breast cancer runs in Bates's family. After receiving her breast cancer diagnosis in 2012, Bates decided to "make it a double," and underwent a double mastectomy. Bates isn't one to let such a life change bring her down though.
"I've had very, very heavy breasts all my life, so quite frankly it was nice not to have much of that. There is a silver lining: I can lie on my stomach when I'm getting a massage."