READ
Fun Facts You Didn't Know About Katy Perry

Of course you know Katy Perry. She's everywhere. You can't turn on the radio without hearing one of her insanely catchy pop songs. But beyond Katy Perry's juicy love life, wild fashion choices, zany hair, and incredibly catchy music, who is Katy Perry? What is her regular life like? What is she doing when she's not prancing around in bikinis and blowing the minds of her fans? What was her (very surprising) upbringing like? Well, never fear! We've assembled a sort of Katy Perry biography with the best facts, anecdotes, quotes, and trivia for your enjoyment.
Want to learn more about Katy Perry's history? Want to hear some of the coolest stories that make Katy Perry who she is today? Well, you're in the right place! It's time to brush up on your Katy Perry trivia so you can impress your friends the next time anyone wonders aloud why she broke up with Russell Brand or what her parents were actually like.
Her Song 'Dark Horse' Was Found To Have Infringed On A Christian Rap Song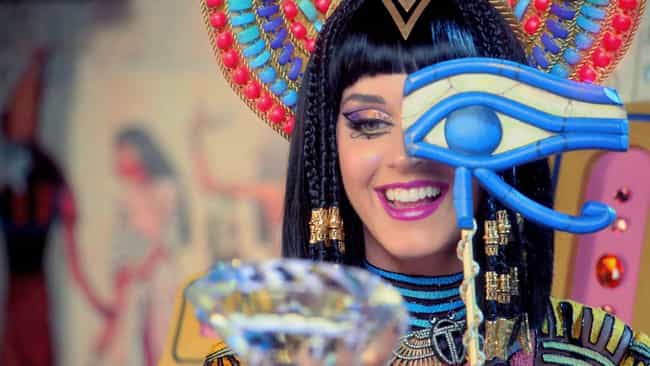 In July 2019, Katy Perry was taken to court over allegations that her song "Dark Horse" from 2013 infringed on Christian rap artist Flame's (Marcus Gray) song "Joyful Noise." After a week, the Los Angeles civil court concluded the song did use elements of "Joyful Noise" in its instrumental track. The amount owed to "Joyful Noise" stakeholders has yet to be determined.
According to Variety, Perry testified that "Dark Horse" co-writers and producers Lukas Gottwald and Henry Walter brought her the composed track; therefore, it is possible she was unaware of the infringement. Emmanuel Lambert Jr., co-writer of "Joyful Noise," pointed out that their song is easily accessible, providing ample opportunity for Perry's writers to have heard and appropriated the music.
She Grew Up In A Conservative Household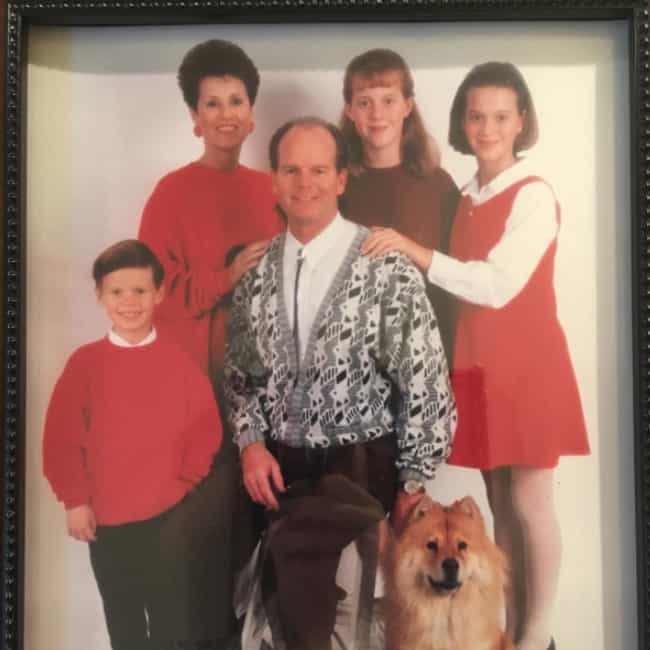 Katy Perry was born October 25, 1984, in Santa Barbara, CA, to Pentecostal pastors. She was raised in a strictly religious household, and when she was young, her family traveled all across the country setting up various churches.
Her parents had a few rules that might make even the most conservative among us roll our eyes. One, she grew up not being able to eat Lucky Charms cereal (because luck involved Lucifer). She also said that in her house no one was allowed to call deviled eggs by their proper name. "We had to call them angelic eggs," she said in a 2009 interview. And music? Strictly Gospel. Nothing else.
No wonder she rebelled.
When She Got To High School, She 'Decided To Bounce'
Not to say that dropping out of high school is right for everyone. But if you're talented enough, and truly know what you want, sometimes getting a GED and getting to work, works.
I got my GED when I was 15, when I was a freshman in high school. I know it was my first semester of my freshman year of high school, I decided to bounce. I was like, I know exactly what I want to do, I have the opportunity to do it and hopefully I will learn as much as I can in this first semester. I took a test and I decided to leave high school. Ever since then it's been fantastic. I think sometimes you just know what you want to do at a really early age so you don't have to deal with certain things. Like the drama of going to prom.
She Wasn't Born 'Katy Perry'
Did you know "Katy Perry" is actually a stage name? Perry's real name is Katheryn Elizabeth Hudson. Perry is her mother's maiden name.
But Katy Hudson is pretty close to Kate Hudson, a name that's already been in the limelight for years.