Olympics

Popular Kazakhstan Olympic Athletes

List of popular Kazakh Olympic athletes, listed alphabetically with photos of the athletes when available. Famous Olympians from Kazakhstan have achieved some of the highest honors in sports and Olympic history, as even being chosen to represent your country at the Olympics is something that most athletes will never get to experience. These competitors are the most prominent people from Kazakhstan who have competed in the Olympics. Kazakhstan has a long, proud history of competing in the Olympic games, and without these fierce athletes they never would have won any medals. Examples of athletes on this list include Yuliya Radionova and Nikolay Karpenko.
This list answers the questions, "Who are the most famous Kazakh Olympic athletes?" and "Who is the greatest Kazakh Olympian of all time?"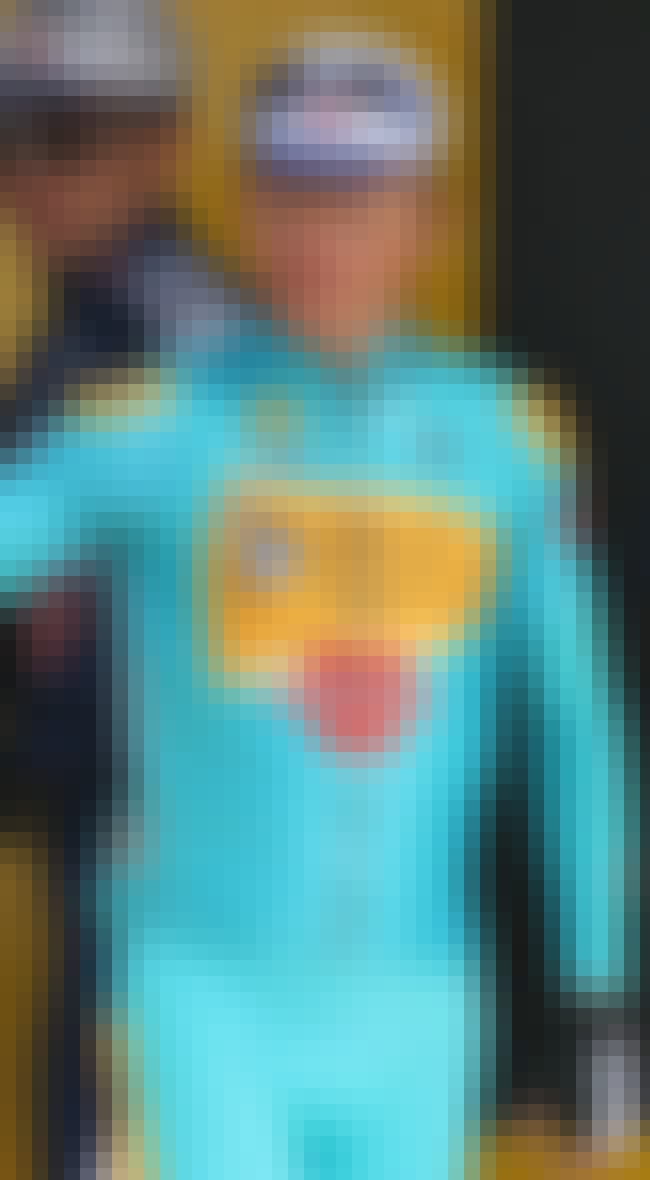 Alexander Nikolaevich Vinokourov, is a former professional road bicycle racer from Kazakhstan and current general manager of UCI ProTeam Astana. As a competitor, his achievements include two bronze medals at the World Championships, four stage wins in the Tour de France, four in the Vuelta a España plus the overall title in 2006, two Liège–Bastogne–Liège monuments, one Amstel Gold Race, and most recently, the gold medal at the 2012 London Olympics Men's Road Race. Vinokourov is a past national champion of Kazakhstan, and a dual-medalist at the Summer Olympics. Vinokourov began cycling in 1984 as an 11 year-old, competing within the former Soviet Union. He moved to France in 1997 to finish ...more on Wikipedia
Olympic Sport: Cycling
Olympic Country: Kazakhstan
Date Of Birth: 1973-09-16
Place Of Birth: Petropavlovsk-Kamchatsky, Russia, Kamchatka Krai, Europe, Asia, + more
Nationality: Kazakhstan
Olympic Medalist Event Competition: Cycling at the 2004 Summer Olympics - Men's individual road race, Cycling at the 2000 Summer Olympics - Men's individual road race
Olympic Medalist Event: Men's Road cycling, individual road race
Olympic Medalist Games: 2004 Summer Olympics, 2000 Summer Olympics
Olympic Games Participant: 2004 Summer Olympics, 2000 Summer Olympics
Olympic Medals Won: Silver medal
see more on Alexander Vinokourov
Alla Vazhenina is a Russian weightlifter competing for Kazakhstan. She was born in Shadrinsk, Kurgan Oblast. When she was not selected for the Russian national team, she decided to compete for Kazakhstan. She won the silver medal in the 75 kg category at the 2008 Asian Weightlifting Championships, with a total of 266 kg. At the 2008 Summer Olympics she won the silver medal in the 75 kg category, again with a total of 266 kg. ...more on Wikipedia
Olympic Sport: Weightlifting
Olympic Country: Kazakhstan
Date Of Birth: 1983-05-29
Nationality: Kazakhstan
Olympic Medalist Event Competition: Weightlifting at the 2008 Summer Olympics - Women's 75 kg
Olympic Medalist Event: Women's Weightlifting, 75kg
Olympic Medalist Games: 2008 Summer Olympics
Olympic Games Participant: 2008 Summer Olympics
Olympic Medals Won: Silver medal
see more on Alla Vazhenina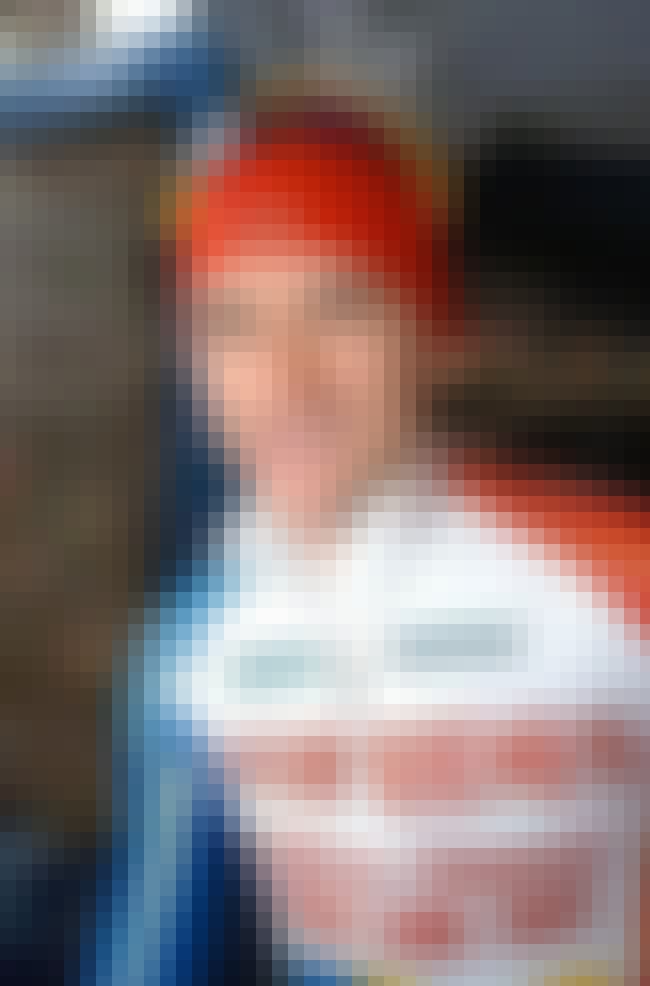 Andrei Kivilev was a professional road bicycle racer from Taldykorgan, Kazakhstan. In March 2003, he fell heavily during the Paris–Nice race and subsequently died of his injuries. His death was the trigger for the UCI to implement the compulsory wearing of helmets in all endorsed races. ...more on Wikipedia
Olympic Sport: Cycling
Olympic Country: Kazakhstan
Date Of Birth: 1973-09-20
Place Of Birth: Taldykorgan, Kazakhstan, Earth, Europe, Asia
Nationality: Kazakhstan
Olympic Games Participant: 1996 Summer Olympics, 2000 Summer Olympics
see more on Andrey Kivilev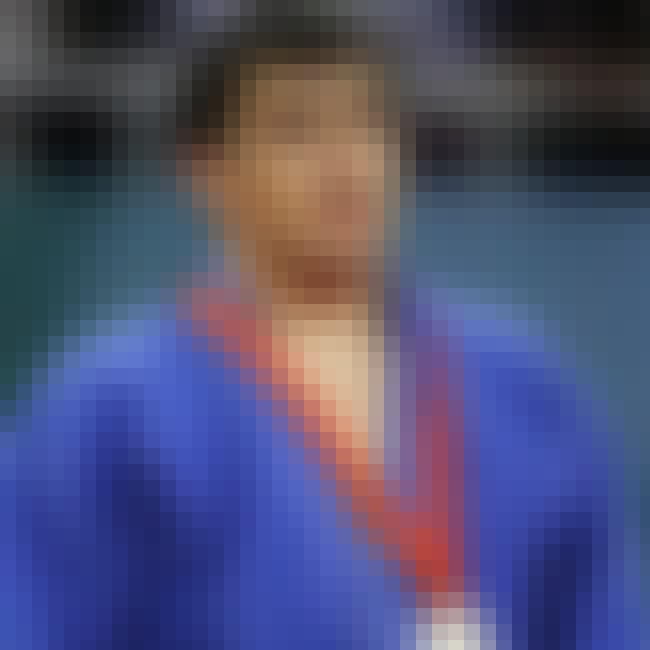 Askhat Zhitkeyev is a Kazakh judoka. He won a silver medal at the 2008 Olympics in the 90-100 kg division and a bronze medal at the 2001 world judo championships in the -100 kg division. He won a bronze medal at the -100 kg category of the Asian Games. ...more on Wikipedia
Olympic Sport: Judo
Olympic Country: Kazakhstan
Date Of Birth: 1981-04-13
Nationality: Kazakhstan
Olympic Medalist Event Competition: Judo at the 2008 Summer Olympics – Men's 100 kg
Olympic Medalist Event: Men's Judo, 90 - 100kg (half-heavyweight)
Olympic Medalist Games: 2008 Summer Olympics
Olympic Games Participant: 2008 Summer Olympics
Olympic Medals Won: Silver medal
see more on Askhat Zhitkeyev