movie quotes

Keeping Up with the Joneses Movie Quotes

25 votes
18 voters
8 items
Follow
Embed
List Rules Vote for the funniest Keeping Up with the Joneses movie quotes!
Keeping Up with the Joneses movie quotes tell the story for the film about two government agents who move into a quiet suburban neighborhood. The comedy film was written by Michael LeSieur and directed by Greg Mottola. Keeping Up with the Joneses opened in theaters on October 21, 2016.
In Keeping Up with the Joneses movie quotes, we meet the overly normal suburban couple of Jeff (Zach Galifianakis) and Karen (Isla Fisher) Gaffney. So when the highly accomplished and worldly Tim (Jon Hamm) and Natalie (Gal Gadot) Jones, who are actually government agents, move into the neighborhood, the Gaffneys are instantly intrigued.
What follows is the Gaffneys nearly stalking the Joneses in an effort to find out why such a couple would settle in a boring neighborhood. But the Gaffneys find more than they ever imagined and soon become part of a dangerous international espionage plot.
If these Keeping Up with the Joneses movie quotes don't strike your fancy, check out quotes from other fall 2016 films such as Jack Reacher: Never Go Back, The Accountant, Middle School: The Worst Years of My Life, and The Birth of the Nation.
New Neighbors Aren't Wasting Any Time Moving In
Jeff Gaffney: This is what I love about HR, you learn these little intricacies about people.
...
Karen Gaffney: Honey, what am I really doing this summer? I mean, I sent the kids away to camp. I'm redesigning bathrooms.
...
Jeff Gaffney: New neighbors aren't wasting any time moving in, are they?
Jeff and Karen Gaffney are pretty simple people, as evidenced in these Keeping Up with the Joneses movie quotes. But when new neighbors move in, the Gaffney's lives take quite the exciting turn.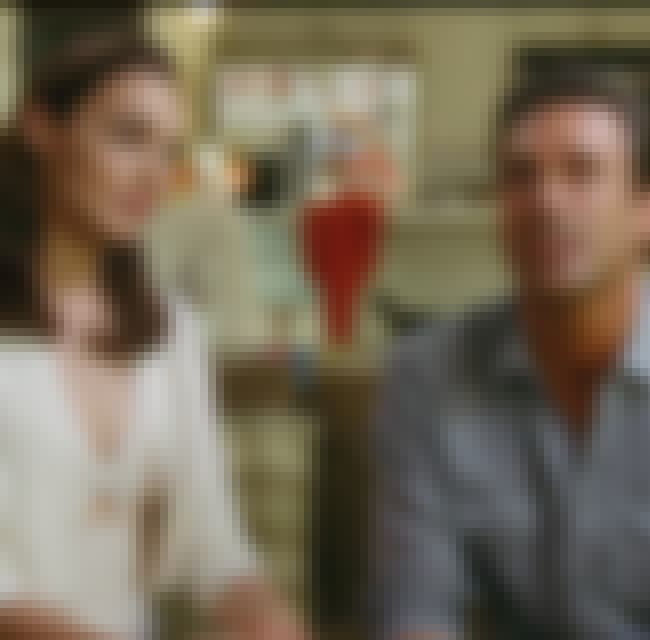 Still Spying on the Neighbors?
Karen Gaffney: Hey honey!
Jeff Gaffney: Still spying on the neighbors?
Tim Jones: Hi!
Natalie Jones: We're the Joneses!
Jeff puts his foot in his mouth in these Keeping Up with the Joneses movie quotes. After arriving home, he asks wife Karen if she's been snooping on the new neighbors, who, unbeknownst to Jeff, are sitting right there in his living room.
They're Not Who They Say They Are
Karen Gaffney: I told you something was off about the Joneses. They're not who they say they are.
...
Natalie Jones: Hello, Karen
Karen Gaffney: Natalie!
Natalie Jones: I was just leaving Tim a voicemail. He likes to hear from me when I'm trying on lingerie. It's one of our things. Do you and Jeff have a thing?
Karen Gaffney: We do it really fast in case the kids come running into our room.
In a cheesy attempt to learn more about neighbor Natalie, Karen follows her into the fitting room at Bloomingdale's. It doesn't take long for Natalie to catch Karen, at which time an awkward talk about intimate things they do with their husbands.
Tim Jones: Here's the thing about trust. Once it's gone, bad things can happen.
...
Karen Gaffney: It's the Joneses.
Tim Jones: Get in the car, now!
Karen Gaffney: I'm going to count to three. We're going to run, okay? One, two...
Tim Jones: Oh my god, you can't be serious!
Karen Gaffney: Jeff!
Jeff Gaffney: I was making a head start!
Karen Gaffney: On your wife?
Once the Joneses know the Gaffneys have been investigating them, the Joneses track down the Gaffneys and order them into the car at gunpoint. Both Karen and Jeff have ideas to flee, but their plans are not exactly aligned.