Entertainment
Kelly Slater's Loves & Hookups

Updated June 14, 2019
258.5k views
4 items
Here are all Kelly Slater relationships from hot celebrity romances to surfer chick flames. This is Kelly Slater's dating history all the way to the present. Kelly Slater has dated some iconic and beautiful famous women. Of course, with high profile women comes gossip and scandal like ex Pamela Anderson's celeb "tape," which is almost as famous as he is. Not that Pam's the only famous person with such a tape, but as far as we know, she's the only one of exes on the list of celebrities with one. His current girlfriend though is a surfer like him, but gorgeous nonetheless. Here are all of Kelly Slater's past and present lovers. And if you're wondering who Kelly Slater's wife is, he's never been married!
Kelly Slater is currently dating longtime girlfriend Kalani Miller. Although the couple is rumored to be engaged, the two have not married yet. He also has a teenage daughter named Taylor. Kelly Slater's exes include Cameron Diaz and Gisele Bündchen.
Who are Kelly Slater's girlfriends, exes and loves? Take a look at this impressive list and you'll see for yourself.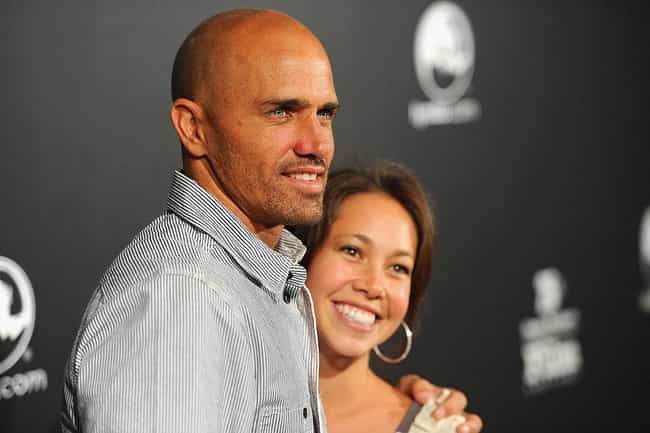 Kelly Slater has been dating professional surfer Kalani Miller for over five years.
Cameron Michelle Diaz (born August 30, 1972) is a retired American actress, writer and former model. She has frequently appeared in comedies throughout her career, while also earning critical recognition in dramatic films. Her accolades include four Golden Globe Award nominations, three Screen Actors Guild Award nominations, and a New York Film Critics Award. In 2013, she was named the highest-paid actress over 40 in Hollywood. As of 2018, the U.S. domestic box office grosses of Diaz's films total over U.S. $3 billion, with worldwide grosses surpassing $7 billion, making her the fifth highest-grossing U.S. domestic box office actress.Born in San Diego, California, Diaz was raised in Long ...more on Wikipedia
Age: 46
Birthplace: San Diego, California, United States of America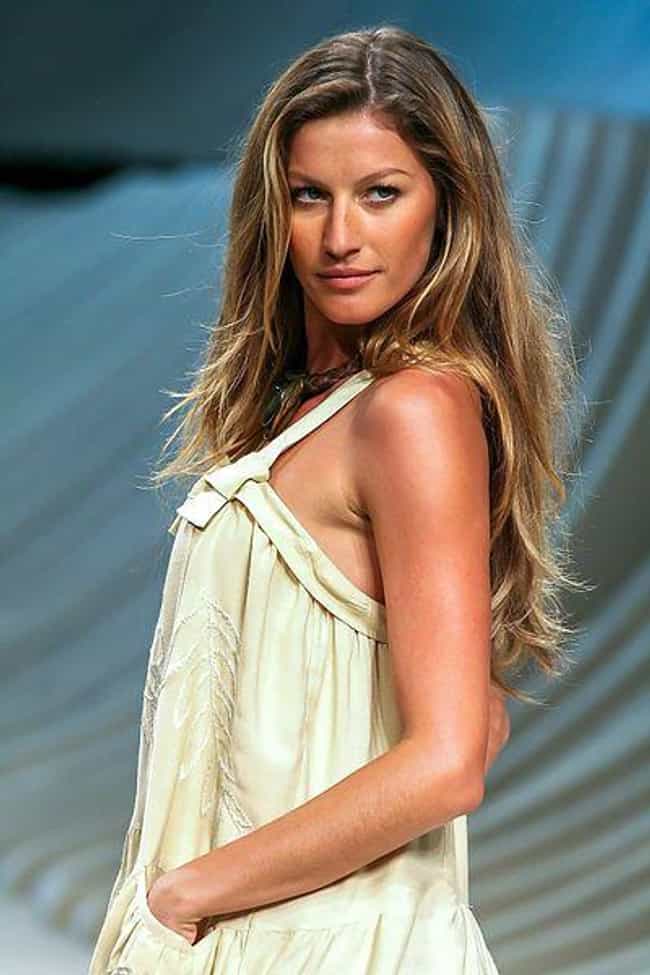 Gisele Caroline Bündchen (Brazilian Portuguese: [ʒiˈzɛli ˈbĩtʃẽ], German: [ˈbʏntçn̩]; born 20 July 1980) is a Brazilian model, actress, and environmentalist. Since 2004, Bündchen has been among the highest-paid models in the world, and as of 2007 was the 16th richest woman in the entertainment industry. In 2012, she placed first on the Forbes top-earning models list. In 2014, she was listed as the 89th Most Powerful Woman in the World by Forbes. In the late 1990s, Bündchen was the first in a wave of Brazilian models to find international success. In 1999, Vogue noted "The Return of the Sexy Model", and she was credited with ending the "heroin chic" era of modeling. Bündchen was one of the ...more on Wikipedia
Age: 38
Birthplace: Três de Maio, Brazil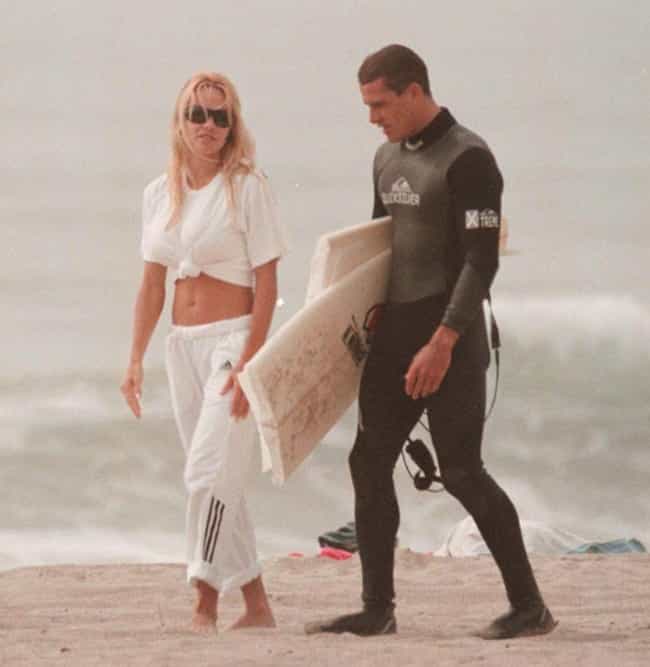 Kelly Slater met Pamela Anderson when he appeared on
Baywatch
in the early-1990s. The pair dated from 1998 - 2000.
Pamela Denise Anderson (born July 1, 1967) is a Canadian-American actress, model and animal rights activist. Anderson is best known for her appearances in Playboy magazine and for her work on the television series Home Improvement, Baywatch, and V.I.P.. She initially rose to fame after being selected as the February 1990 Playmate of the Month for Playboy magazine. Anderson went on to frequent appearances on the magazine's cover, holding the record of most Playboy covers by any person.She became known to a wider audience in 1991, appearing as a recurring character, Lisa, on the award-winning ABC comedy series Home Improvement for its first two seasons. She received international recognition ...more on Wikipedia
Age: 51
Birthplace: Ladysmith, Canada