Politics
Everything Kellyanne Conway Did Before She Boarded The Trump Train

One of the most ubiquitous - but simultaneously mysterious - figures in contemporary politics is none other than Kellyanne Conway. It seems like she is (or rather was) everywhere all the time, but one question remains: who is Kellyanne Conway? What did she do before she oversaw the Trump campaign and became the Counselor to the President of the United States? Contrary to what you may think, she didn't just miraculously appear from a different dimension in mid-2016, only to eventually help rephrase Trump's words for him. In fact, she's been in the political game for a while now.
In her early life - when Conway was just three years old - her Irish father and Italian mother divorced. This left her to be raised by her mother, along with several other women, in a staunchly Catholic household. It's in this environment that Conway claims she became committed to beliefs in bootstrapping and "never" complaining, traits that would lead to her becoming the first woman to successfully run a presidential campaign in the US.
Since the late '80s, Conway has worked in the Republican side of the pollster business, running her own business with headquarters in D.C. and New York. But there's a lot more to her than just that. Hopefully, this background will help you get a better understanding of why Conway is... the way she is.
She Learned Everything She Knows From Her First Job Harvesting Blueberries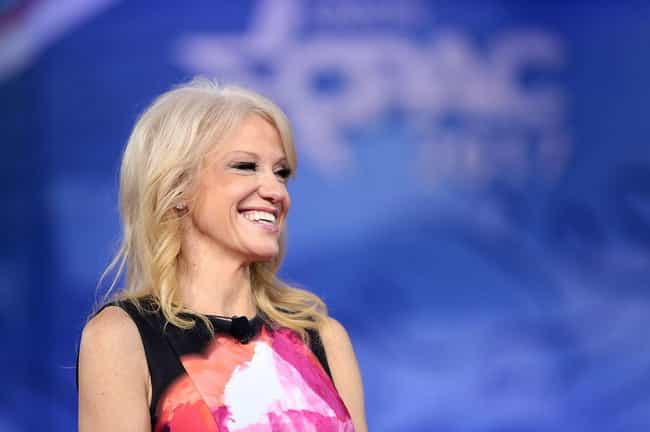 A whole lot of Kellyanne Conway's youth revolved around blueberries. Not only did she spend eight summers of her young life picking blueberries, which apparently taught her everything she knows "about life and business," but she also actually became blueberry royalty. Conway was crowned Princess of the New Jersey Blueberry Pageant, and she won the World Championship of Blueberry Packing.
She Got A Bachelor's Degree From Trinity University, And Her Alma Mater Is Not Proud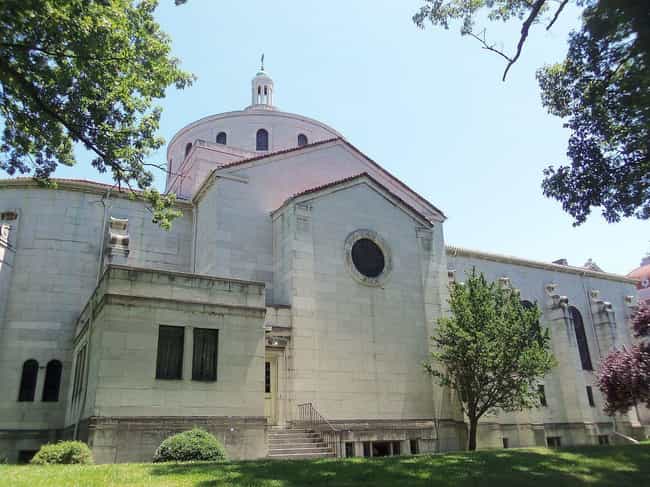 In 1989, Conway graduated from Trinity University in Washington, D.C. with a Bachelor of Arts in Political Science, even earning magna cum laude distinction. Since Conway has been such a major presence in the Trump administration, appearing all over network news stations, the President of Trinity, Patricia McGuire, had this to say about notable alumna Conway:
"She has played a large role in facilitating the manipulation of facts and encouraging the grave injustice being perpetrated by the Trump Administration's war on immigrants." And: "Ms. Conway has been part of a team that thinks nothing of shaping and spreading a skein of lies as a means to secure power."
Since The '90s, She's Been On Over A Thousand TV Programs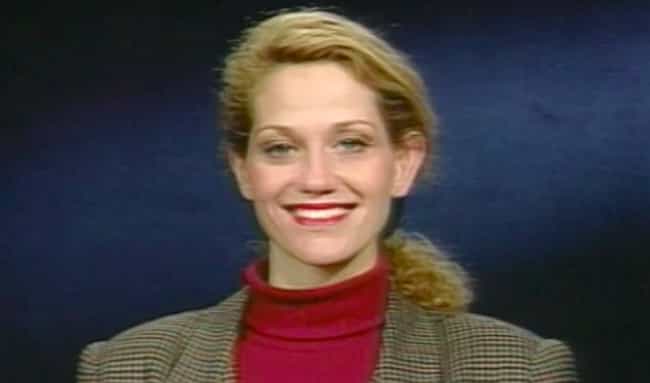 From Politically Incorrect with Bill Maher to various nightly news segments, Conway's face could be seen all over TV starting in the 1990s. She was regularly, and perhaps unsurprisingly, an opponent of both Clinton and Obama and a proponent of Bush in her TV appearances.
Conway would appear on many programs in her official capacity as a pollster, frequently speaking on behalf of conservative women. While she may look quite a bit different in some of the older footage (and she went by her maiden name Fitzpatrick), her opinions don't seem to have changed much since the '90s.
Despite What Her Critics Say, She Did Earn A Law Degree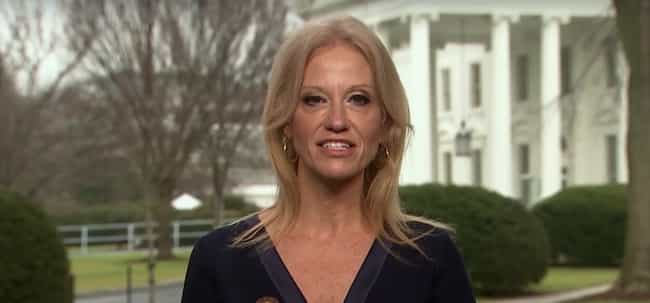 Conway earned a Juris Doctor (JD) from the prestigious George Washington University - with honors, no less - and was admitted in 1995 to the Washington, D.C. Bar. In short, it would seem Conway is a legal expert.
Hence the confusion when 15 law professors, teaching at such prestigious universities as Duke and Yale, officially filed a misconduct complaint with the D.C. bar, calling for sanctions to be brought against Conway. Written with considerable gravity, the letter urged Conway be sanctioned for "conduct involving dishonesty, fraud, deceit or misrepresentation." It is incredibly rare for someone with Conway's legal credentials to be so vigorously denounced by their peers.