Celebrities
A Timeline Of Ben Affleck And Kevin Smith's Complicated Friendship

Updated October 15, 2019
180.6k views
14 items
Take one look through film history and you'll find ample director/actor combinations who've made movie magic together. From Ingmar Bergman and Liv Ullmann to Tim Burton and Johnny Depp, to the Coen Brothers and John Goodman, there's no shortage of movie-making teams who have produced memorable motion pictures. However, these relationships can become strained on occasion, as is the case with Ben Affleck and Kevin Smith.
From the mid-1990s to the mid-2000s, Smith made a number of movies starring Affleck, and the two seemed to be good pals. Unfortunately, a major celebrity friend breakup appears to have transpired since then. It's reached the point that Smith and Affleck no longer talk to each other.
So, what happened to the once inseparable duo's friendship? Fans may never learn the entire story because Affleck has kept mum, but Smith's let some revealing details emerge.
1995-2006: Smith And Affleck Collaborate On Several Movies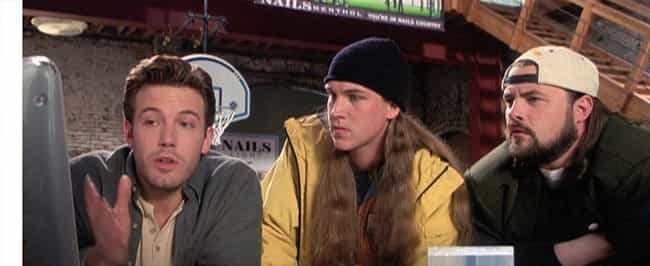 From 1995 to 2006, Smith and Affleck made six films together: Mallrats, Chasing Amy, Dogma, Jay and Silent Bob Strike Bob, Jersey Girl, and Clerks II. Smith directed all these movies and Affleck starred in roles of varying size.
Chasing Amy is the most commercially successful of these collaborations, but all the flicks have attained a devoted cult following. Clearly, there was camaraderie between the director and actor that developed into a friendship.
1997: Smith Helps Launch Affleck's Career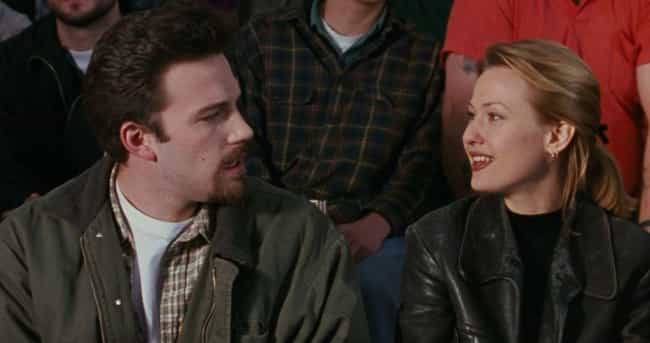 Affleck started out as a child actor with smaller roles in movies, TV shows, and after-school specials. He was gradually transitioning into adult roles when Smith hired him in 1994 to play a role in Mallrats. The two struck up a friendship on set. As Affleck later told Backstage:
Kevin claims I said to him, "We should hang out, I'm a good guy!" But I think that's complete bullsh*t. I think I said, "Give me a call if you come to LA." And the next movie he wrote [Chasing Amy], he said he wanted me to do it. It was a $250,000 budget and this great script, and I was thrilled... We had such a good time. I lived on his couch, it was a tiny crew, we rehearsed it like a play.
Chasing Amy put Affleck on the map. Several critics praised his performance, with Janet Maslin of The New York Times saying he "combines suave good looks with cool comic timing."
2003: Smith And Affleck Appear On An Episode Of 'Dinner For Five'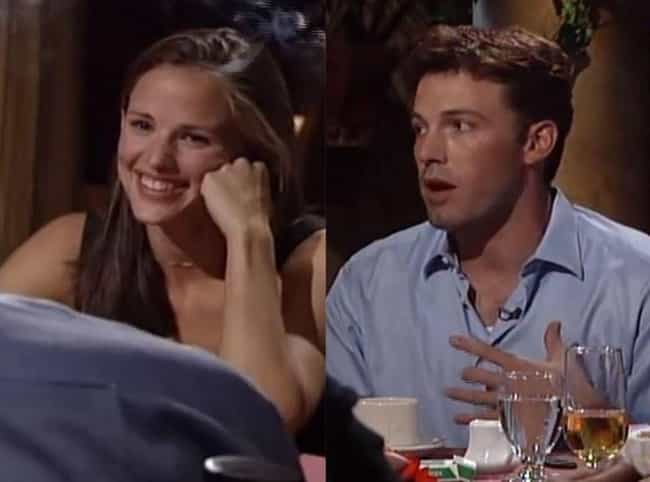 In 2003, Smith and Affleck appeared with Jennifer Garner on Dinner for Five, an IFC show in which actor/director Jon Favreau hosts on-camera dinner parties with other celebs. In the episode, Affleck - who was dating Jennifer Lopez at the time - and Garner seem to engage in some light flirtation.
At one point, Smith starts making fun of Affleck, but Garner jumps in to defend him. Back then, it all appeared perfectly innocent, but it may have set the tone for what followed.
2006: Smith And Jennifer Garner Reportedly Clash During The Filming Of 'Catch And Release'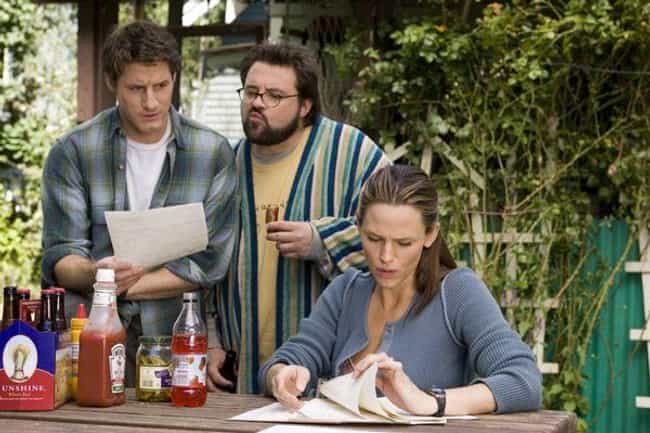 Smith claims his friendship with Affleck started going south after the actor started dating Jennifer Garner. Smith and Garner starred together in the 2006 film Catch and Release, and the two apparently clashed. Smith explained what happened on set during a 2009 conversation at Carnegie Hall:
Jennifer does not share the same sense of humor as me - she did not like my jokes. I was picking on Ben Affleck and making fun of him because I've known him for a really long time - I was talking smack - and Jennifer goes, "You know, if you keep saying stuff about him, I'm going to kick your a**." And she could - I've seen Alias. She has a real girly sense of humor and didn't understand that I was kidding...

I remember talking to Ben and being like, "I know your lady is not finding me amusing."