Food
KFC Secret Menu Items

Updated September 10, 2019
5.9k votes
2.3k voters
828.3k views
7 items
List Rules Upvote the best KFC secret menu items
The best items at KFC aren't necessarily on the menu, but they are here on this list of KFC secret menu items. Got a craving for KFC? Did you know that KFC has a 'secret menu' that includes many items you won't find on the fast food restaurant chain's regular menu? Yeah, they totally do. And if you know exactly what to ask for, your taste buds are in for a delight! These off menu KFC items include poutine, secret bowl combinations, and the ability to add mashed potatoes to anything.
If you're a fan of fried chicken restaurants, you may be wondering, what's on the KFC secret menu? Read on to learn about some KFC secret menu items that you may be able to order at your local KFC. When in doubt? Just ask! If you like what you see on this list make sure to check out the Olive Garden hidden menu and the Red Lobster off menu items.
Sides of Biscuits and More Biscuits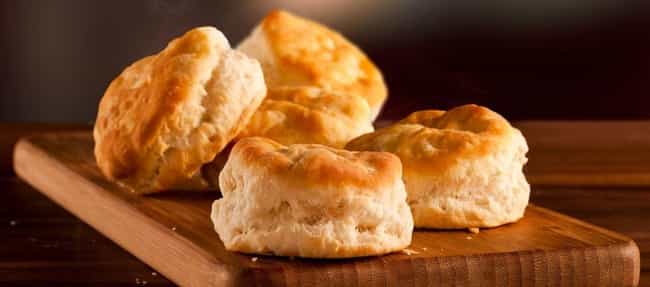 Ordering a bowl at KFC? If you love the KFC buttery biscuits, you can always add them as a side. In fact, you can add any side as a side. Did that make sense? Yes, yes it did. Sides. Know them, love them.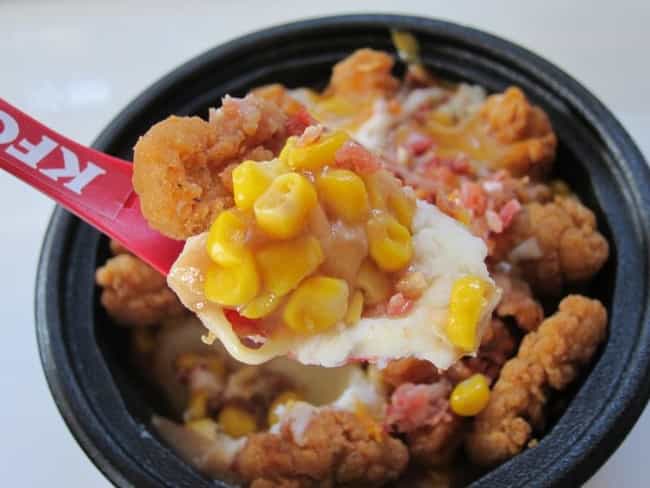 Don't see a KFC bowl that pleases you? Make your own! You can certainly get creative, adding in virtually anything on KFC's menu to the bowl for a unique treat. Try layering your bowl with french fries and covering with gravy, cheese and of course - mashed potatoes and fried chicken!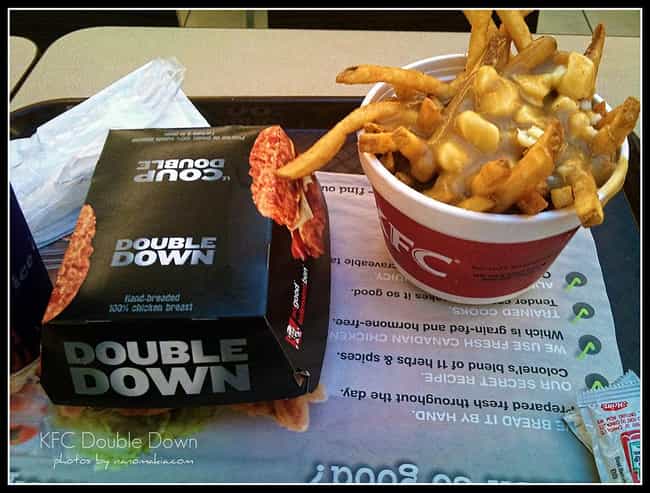 Yes, that's right, poutine. That delicious Canadian delicacy can sometimes be ordered in U.S. KFC's. Basically, it's a huge plate of French fries with fresh (piping hot) cheese curds. And then? It's smothered, I mean totally drowned, in gravy. Now you may get some funny looks for ordering poutine from your local KFC, but some restaurants will make it for you - if they have the ingredients on hand. As with all of the so-called 'secret' menu items, it's really a matter of simply asking.
Add Mashed Potatoes. To Anything.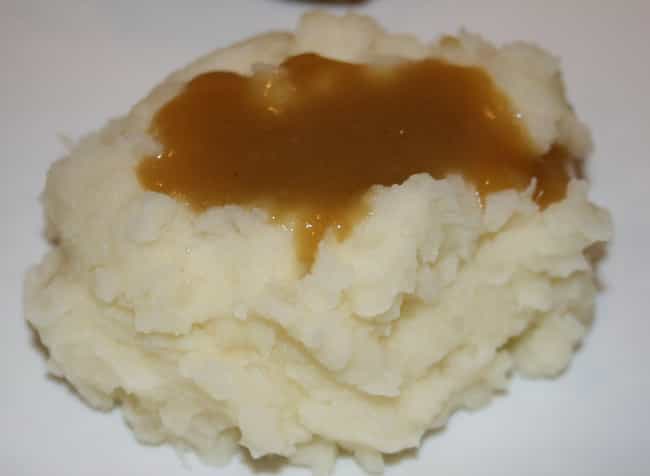 Really, let's face it: KFC absolutely rocks mashed potatoes. But what if you don't just want them as a side? No, you want the mashed potatoes to take a more central role. Order them ON your sandwich! Yep, that's right: Ask them to swipe some yummy mashed potatoes all over that chicken sandwich. Oh, and add some gravy too. You'll need tons of napkins but boy will your mouth be happy.