VOTE
14 Reasons Why Khloé Is The Actually Best Kardashian

Updated June 26, 2019
3.2k votes
618 voters
30k views
14 items
List Rules Vote up which Khloé Kharacteristics give her the edge over the rest of the clan!
Okay, who's your favorite Kardashian (and don't try to answer "none")? Kim? Wrong! Kourtney? Nope. Kendall? Nah. Kylie? Please. The correct answer is Khloé, whom you conveniently overlooked just as you do most kids who have the misfortune of being middle children. Khloé Kardashian is underappreciated; she is by the most real, most hilarious, most relatable of the Kardashian Klan. She tells it like it is. She's a real ride-or-die badass. She's dedicated AF. Khloé is the best Kardashian – hands down.
We don't appreciate the gem that is Khloé Kardashian. She's been through some stuff. She's seen some sh*t, guys. The Khloé Kardashian struggles are real. But we should all acknowledge the gift the universe has bestowed upon us. We are ungrateful for the beacon of light and realness that is Khloé Kardashian. To paraphrase Beyoncé, we should "bow down, b*tches." Vote up the reasons Khloé is a Kut above the rest of her clan!
She Started A Body Positive Clothing Company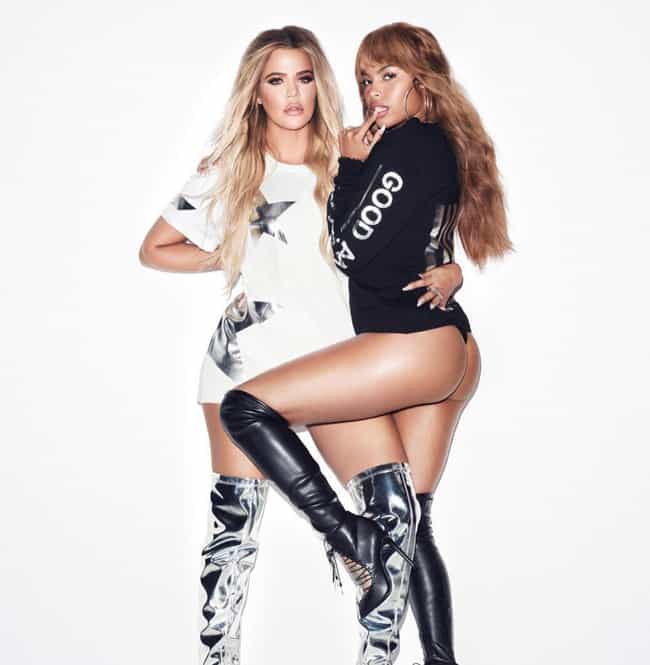 Khloé's been on the receiving end of a lot of body shaming – from both online trolls and the tabloids. She gets what it's like to face a torrent of needless hate. And she found a way to get back at those that wanted to tear her down via her appearance. She started a body positive clothing company where the term "plus size" doesn't even come into the equation.
The company is called Good American and the sizes run from 0 to 24. Most clothing companies won't produce jeans any larger than a size 12, but Khloé's down with body positivity! She had this to say to Glamour:
""It's OK to be whatever size you are, and our jeans are going to fit you."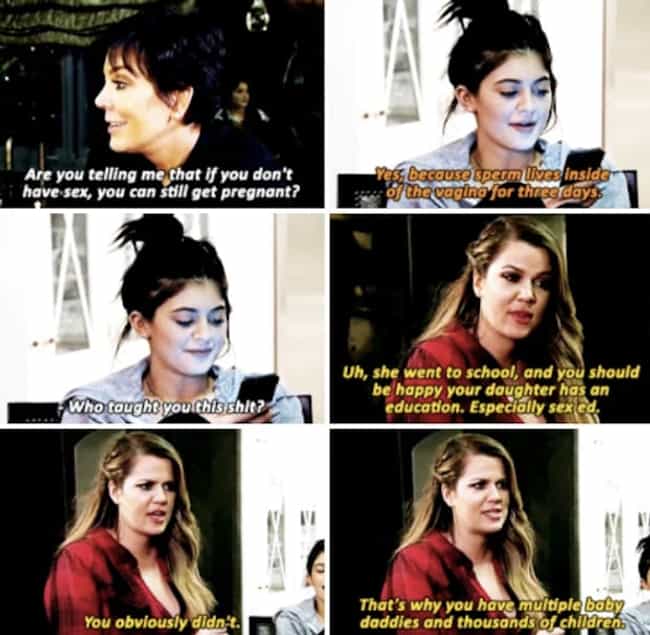 Not one member of the Kardashian clan comes close to touching Khloé on a level of sheer hilarity. And not one of the Kardashians knows how to rail on Momager Kris Jenner like Khloé does. There have been some amazing lines spouted from Khloé's lips to Kris' ears, like the time she hold her "the bigger the hoop the bigger the ho", or when she called her "a desperate f*cking wh*re" for being a show boat at Soul Cycle. Honestly, shame on us for not appreciating her unique and hilarious sense of humor more.
She Never Lets The Trolls Get To Her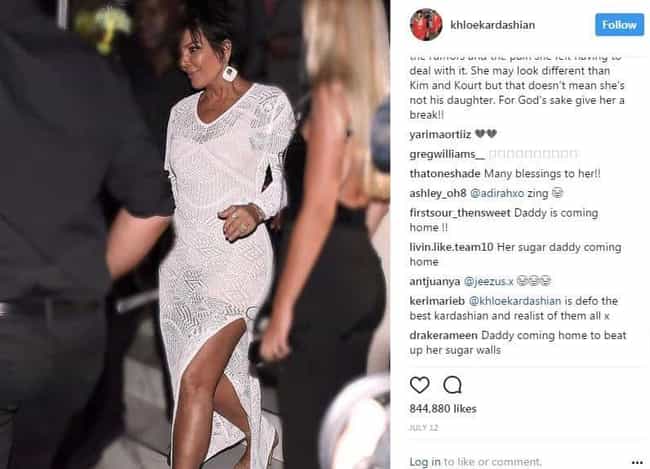 A ton of trolls descended on Khloé Kardashian after OJ Simpson was granted parole in July, spamming her Instagram with comments about how he's her real dad. Khloé's late father, Robert Kardashian, was his lawyer in 1995, during the infamous trial that inspired an acclaimed TV miniseries. But there have been rumors throughout the years that OJ and Khloé's mother, Kris Jenner, hooked up and conceived Khloé. OJ's parole inspired the dregs of the internet to bring this up and make fun of Khloé. Comments to her included things like: "OJ runnin' right back into ya life #DaddysHome," and, "Daddy coming home to beat up her sugar walls."
But does Khloé let that get her down? Hell no! She doesn't let that phase her for one second. One of her many followers tweeted about the comments on Khloé's Instagram being "sick." Khloé agreed with the fan, tweeting back, "People are assh*les but I don't care lol I focus on the good." Khloé, ladies and gentlemen, is giving us a masterclass in not letting the haters get you down.
People are assholes but I don't care lol I focus on the good

— Khloé (@khloekardashian) July 21, 2017
She's Definitely The Most Relateable Kardashian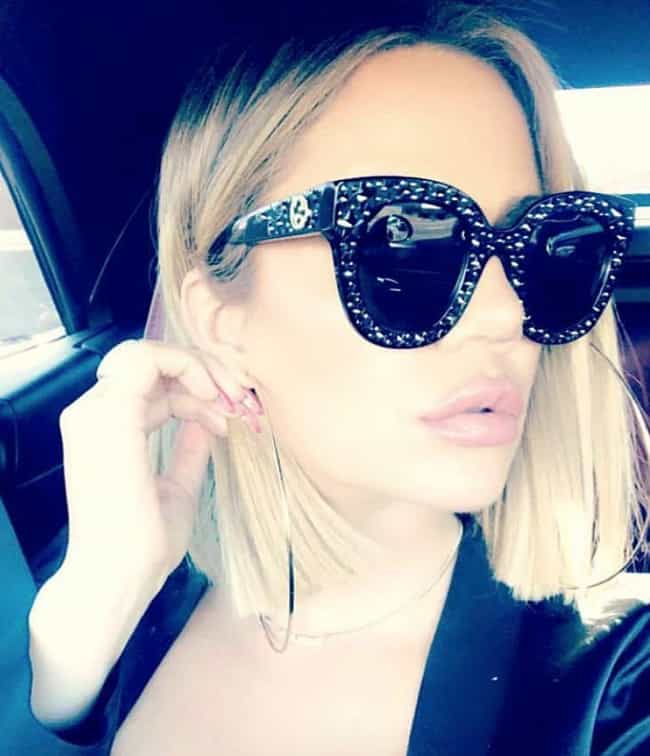 Khloé's not fussed about revealing the work that goes into maintaining a paparazzi-ready body. She's not hiding behind a layer of artifice, and says she just drinks a lot of water. Khloé's super real and super relatable. She's more than happy to let the Twitter-verse know just how many stomach flattening spandex clothing items she's got to wear to keep it tight. "Shorts, spanks, boy shorts under a dress/skirt are a must!" She tweeted.