Entertainment

Every Time A Children's TV Show Or Movie Dealt With Death

12.5k votes
1.7k voters
67.1k views
31 items
List Rules Vote up the moments that best handle this tricky topic, teaching children everywhere in sensitive, thoughtful ways.
Handling death can be tricky territory for programming oriented towards children. Parents tend to prefer programs for kids that are fun and silly, but every now and then you'll find yourself watching kids TV shows and movies dealing with death. This can be a very delicate situation. While we may think of death as something too difficult for kids to handle, the TV shows and movies that teach kids about death can be an effective tool for helping them process one of the saddest realities of life. The fact is, we all die. This is a reality children cannot be sheltered from forever. Dealing with grief is one of the tough lessons children's programming sometimes chooses to tackle.
Whether it's losing a parent, a friend, or a respected adult authority figure, acclaimed kids shows and movies have dealt with the topic of mourning and loss over the years. Disney and Pixar in particular have a way of making movies that tell kids about death, often featuring dead parents and scenes that make you cry in a cathartic fashion. Death in children's media can help people process loss and get kids and adults to be more open about their emotions. Professor Kelly Tenzek, of the University at Buffalo said that Disney films can help start conversations about the taboo topic of death and dying. While death is a tough subject to bring up out of the blue, it's easier when Bambi or Coco brings up the topic for you.
A death of a favorite character can always be tough for a viewer, whether it's one of the saddest movie deaths or saddest TV deaths. But by checking out some kids entertainment that best deals with death, the sadness might actually teach children - and adults - some valuable lessons in the long run.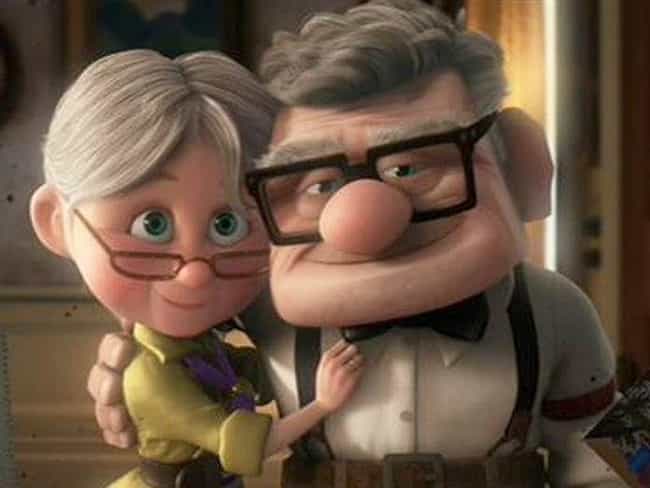 Which character died: Ellie
Age group: 6 and up
How it was dealt with: Elderly couple Carl and Ellie had long dreamed of visiting Paradise Falls. Carl had finally saved up enough money and planned the trip, but before they could go, Ellie dies. Carl decides to keep his promise to Ellie by tying thousands of balloons to his house, turning it into an airship.
A sad death will often happen near the end of the movie, but this one happens in the very beginning, and proved to be a tearjerker for kids and adults alike. The montage of the couple's life also shows that Ellie had suffered a miscarriage and is unable to have children. It's a lot for a child to process, but it's all part of what makes the film work. It's the antithesis of the starry-eyed version of the world presented in many children's movies. Rather than reassure kids things will always turn out in the end, the opening montage helps prepare kids for the fact our dreams do not always come true, bad things happen to good people, and loss is an inevitable part of life.
Also Ranked
#6 on The Best Animated Films Ever
#18 on The Best Rainy Day Movies
#24 on The Best Movies Roger Ebert Gave Four Stars
#5 on The Top Tearjerker Movies That Make Men Cry

Is this an honest portrayal of death?
see more on Up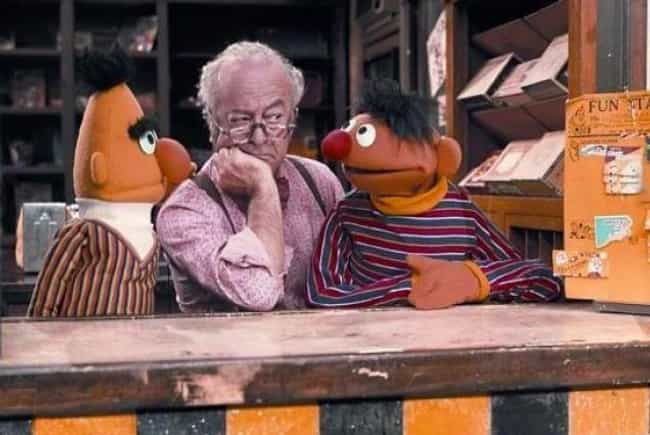 Which character died: Mr. Hooper
Age group: 3-5
How it was dealt with: Will Lee, the actor who played Mr. Hooper on Sesame Street, died in December of 1982. To explain his disappearance from from the show, the character of Mr. Hooper died as well. The grown-ups on the show then had to explain to Big Bird (and to the viewers) that sometimes people die, which means they're gone forever.
What makes the scene even more heartbreaking and real is the vulnerability of the adult characters. When Big Bird asks why people die, the only answer the adults have is, "Just because." While the adults understand the permanence of death better than Big Bird, they don't have any better grasp on the reasons our loved one's have to leave us. It's rare for a kids show to admit that adults actually don't have all the answers.
The episode, titled "Farewell, Mr. Hooper," was universally praised for its direct, honest approach to explaining death to children. It wound up airing on Thanksgiving Day in 1983, and went on to when a Daytime Emmy and a Peabody Award.
Also Ranked
#72 on The Best TV Shows of The Last 20 Years
#8 on The Best PBS Cartoons of All Time
#78 on The Greatest TV Shows Of All Time
#23 on The Best TV Theme Songs of All Time
Is this an honest portrayal of death?
see more on Sesame Street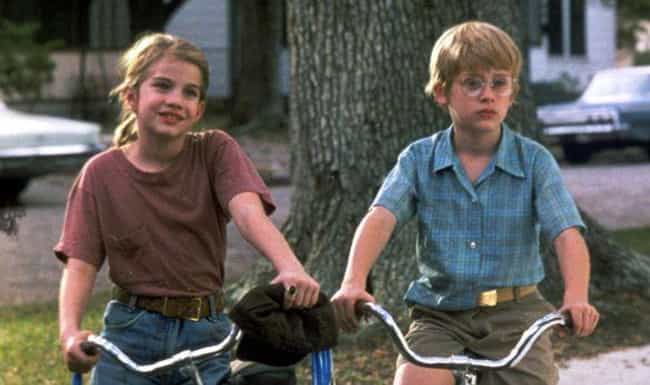 Which character died: Thomas J.
Age group: 11 and up
How it was dealt with: An 11-year-old is still struggling to deal with the death of her mother, who died during childbirth, and is now dealing with the fact that her father has gotten engaged. More tragedy is thrown her way when her best friend, Thomas J., dies from an allergic reaction after being attacked by bees. She eventually learns how to handle her grief, and her father tells her that death is just something that can happen without a good explanation.
The film received some praise for its overt handling of death and loss. Roger Ebert said of My Girl that it's a film about "young people learning the realities of life" and praised the ending, saying, "The movie pays full respect to [Vada's] loss; there isn't a hasty and emotional ending, but a conclusion that shows how Vada makes her accommodation with loss." Rather than trying to present death in a neat and tidy package, the film decides to show viewers reality - death sometimes happens prematurely, and often defies reason.
Also Ranked
#47 on 'Old' Movies Every Young Person Needs To Watch In Their Lifetime
#10 on The Top Tearjerker Movies That Make Men Cry
#75 on The Funniest '90s Movies
#38 on The Greatest Chick Flicks Ever Made

Is this an honest portrayal of death?
see more on My Girl
Which character died: Tadashi
Age group: 10 and up
How it was dealt with: Hiro's brother, Tadashi, dies in a fire early in the film. Pretty much all the events that follow are directly related to Hiro's emotions regarding his brother's passing. As Big Hero 6 is an action/adventure film, there is of course an outlandish revenge plot full of explosions and fight sequences. However, that does not underscore the very realistic way the film displays mourning.
You see Hiro go through various stages of grief. He is at first numb, withdrawn, and largely in shock. You see the physical signs of grieving, such as loss of appetite, as well as the brutal emotional despair that comes when a loved one passes. Big Hero 6, however, does show kids that - while sadness and despair can be powerful emotions - they are also temporary. By the end of the film, Hiro learns to treasure his memories of his brother and can feel happiness alongside pain over his thoughts of Tadashi.
Also Ranked
#24 on The Best Animated Films Ever
#40 on The Best Disney Animated Movies of All Time
#51 on The Best Superhero Movies Ever Made
#28 on The Best CGI Animated Films Ever Made

Is this an honest portrayal of death?
see more on Big Hero 6