True Stories

Encouraging Stories of Kids Standing Up to Bullies

346 votes
143 voters
10.4k views
21 items
List Rules Upvote the kids whose stand against bullying inspired you the most!
These are the facts about bullying: bullies are encountered in every classroom and lunchroom, and on every playground in every school. Bullying happens online, on social media, and via text. It happens in public spaces, privately, and even follows children home. But the kids on this list took a stand and faced their bullies, creating change and inspiring others.

How do you stand up to a bully? The best way to stand up to bullying is to treat everyone with respect and kindness. If you were ever bullied as a kid, maybe you fantasized about a protector - somebody bigger and stronger to help you fight your enemies. Maybe you even had a heroic moment where you faced a bully and gave them a piece of your mind. Individual bullies need to be stood up to or they will take over. Instead of hiding, these kids stood up and did something about it! Many of these young students and children inspired national (and even international) anti-bullying campaigns and though they were once picked on, they were able to make a difference.
Each of these
kids took great measures to do a very brave, very rare thing: stand up for themselves.
Vote up the most inspirational stories of amazing kids who stood up to bullies in incredible ways and came out on top!
Teen Duo Wrote and Performed an Anti-Bully Rap
Bars & Melody is a British musical duo made up of Charlie Lenehan, 15, and Leondre Devries, 13. Leondre spent a lot of time in school being bullied and wrote the rap as a way to process his feelings and, by delivering his message this way, gained confidence. They preformed the song as their audition on Britain's Got Talent and the performance caused a teary-eyed Simon Cowell to press the "golden buzzer" and put them through to the semi-finals. They took third place in the show overall. Since then, Bars & Melody have done press worldwide promoting the anti-bullying message.
Source: Mirror
Agree or disagree?
The Coolest Fifth Graders Ever Stood Up for Bullied First Grader
Danny Keefe, a first grader from Bridgewater, MA, was being picked on for having a speech impediment and for wearing a suit and tie to school each day. Wishing to show their support, Danny's 45 member self proclaimed "band of brothers," the Bridgewater fifth grade football team, donned Danny's suave style of dress for one day, wearing suits and ties to help him feel loved and appreciated and make a loud and effective statement against bullying.
Source: Huffington Post
Agree or disagree?
Teens Called Attention to Bullying by Wearing Pink, Inspiring the Creation of Anti-Bullying Day
On the first day of school in 2007, two Canadian high school students, David Shepard and Travis Price, from Berwick, Nova Scotia, saw another ninth grader being bullied for wearing a pink shirt, and were inspired to take a stand. They bought 50 pink t-shirts, distributed them, and spread the word that night for others to wear the pink shirts to school. The next day, hundreds of students were outfitted in pink. Their actions inspired their school and their community to stop bullying. Word then spread throughout the country. The actions of these boys sparked the creation of "Pink Shirt Day" in Canada. In 2012, inspired by the actions of David and Travis, the United Nations declared Anti-Bullying Day, recognized by over 25 countries worldwide.
Source: NBC News
Agree or disagree?
Bullies Threatened This Cheerleader's Life But She Fought Back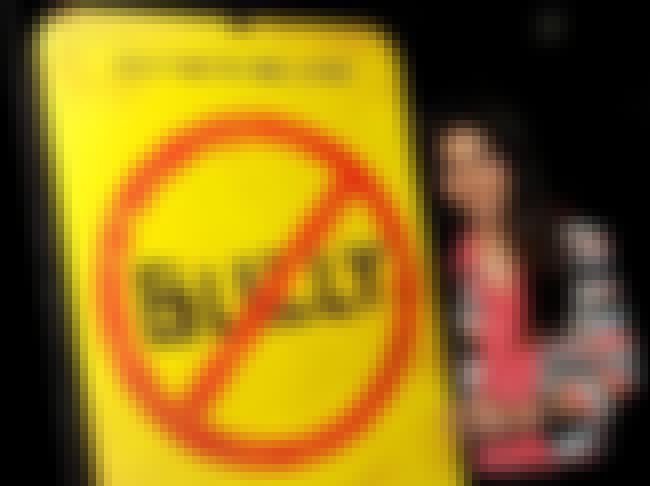 When Katie Uffens's life was threatened by some kids who created a "Kill Katie Klub" in her San Diego, CA high school, the cheerleader began home schooling and created an anti-bullying website "You Matter," to help teens who have faced similar ordeals. She also pressed charges against the boys who menaced her.
Source: ABC10News.com

Agree or disagree?