Attractions

List of Famous Kiev Buildings & Structures

10k views
25 items
Follow
List of the famous landmarks that make up the Kiev skyline, listed alphabetically with photos when available. Kiev architectural landmarks as well as other major buildings, dwellings, and other structures in Kiev are included on this list. Information about these Kiev buildings is included on this list, such as when the building first opened and what architectural style it falls under. List includes both new buildings in Kiev and older historic landmarks.
List ranges from Mariyinsky Palace to St Volodymyr's Cathedral and more.
This list answers the question, "What are the most famous buildings in Kiev?"
This is a good reference for research into the historical architecture in Kiev. Famous architectural houses within the city of Kiev are included as well, sometimes by address, other times listed by the name of the original home owner.
1
Church of the Saviour at Berestove
The Church of the Saviour at Berestovo is a church located immediately north of the Monastery of the Caves in an area known as Berestove. Although it is situated outside the Lavra fortifications, the Saviour Church is part of the Lavra complex and the related World Heritage Site. ...more on Wikipedia
City/Town: Ukraine
2
Council of Ministers of the Ukranian SSR
City/Town: Kiev, Ukrainian Soviet Socialist Republic
Opened: Jan 01 1937
Architect: Ivan Fomin, Pavel Abrosimov
Created By: Ivan Fomin, Pavel Abrosimov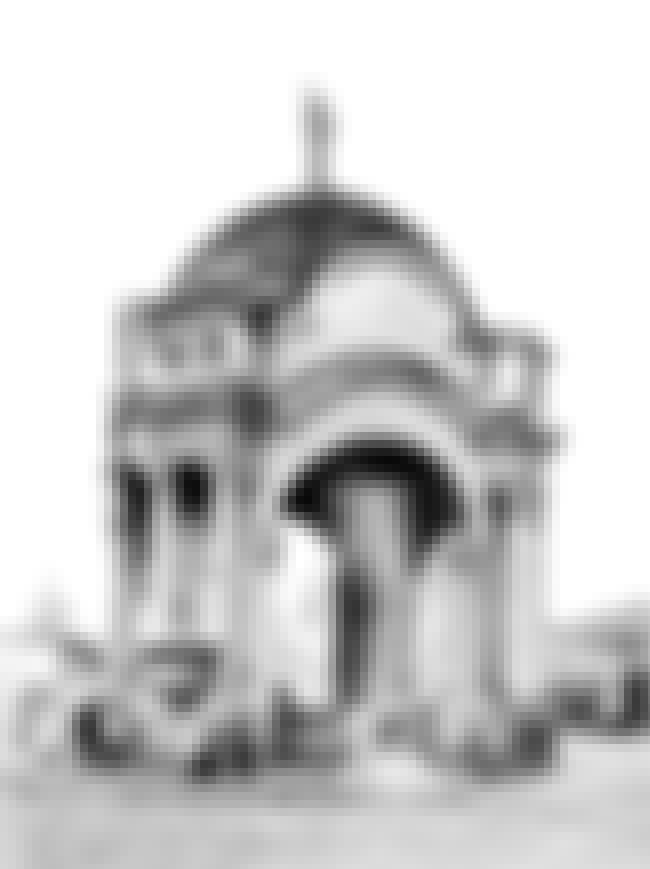 The Fountain of Samson or Felitsiyal is a Ukrainian Baroque fountain in the Podil raion of Kiev. It was constructed in the 18th Century, later demolished by the Bolsheviks either in 1934 or 1935, and rebuilt in 1981. ...more on Wikipedia
City/Town: Podil, Kiev, Ukrainian Soviet Socialist Republic
Opened: Jan 01 1749
Architect: Ivan Hryhorovych-Barskyi
Created By: Ivan Hryhorovych-Barskyi
Construction Started: 1749
see more on Fountain of Samson, Kiev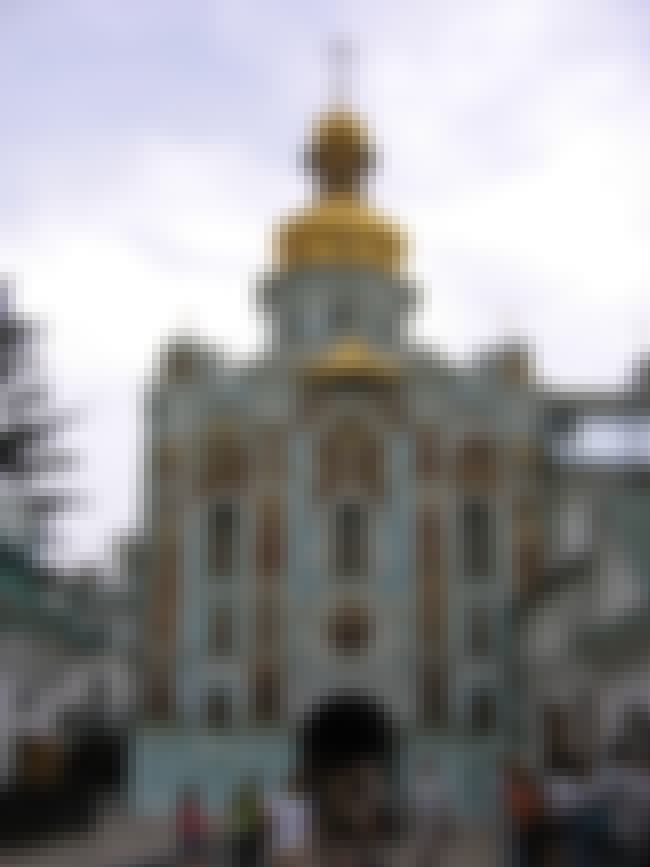 4
Gate Church of the Trinity
The Gate Church of the Trinity is a historic church of the ancient cave monastery of Kiev Pechersk Lavra in Kiev, the capital of Ukraine. Originally being built as a Kievan Rus' style church, the Gate Church of the Trinity is now decorated in the Ukrainian Baroque style, having been reconstructed many times through its history. ...more on Wikipedia
City/Town: Ukraine