Weird History
Kim Jong-Un's Luxurious Childhood Was Spent Preparing For Dictatorship

North Korean leader Kim Jong-un is an enigma in many ways, and little is known about what he was like as a boy or how he was raised. His childhood was masked in secrecy, and few people around the world even knew the man existed before he succeeded his father in 2011 to become the leader of the Democratic People's Republic of Korea (North Korea to the rest of the world). Uncovering the story of Kim's origins isn't a simple task, but bits and pieces have leaked out about the leader and his family over the years.
Many of the public details of Kim's early life are fabricated, exaggerated, or misunderstood as a result of North Korean propaganda. Like his father, Kim Jong-il, Kim Jong-un has led a life filled with rumors, controversies, and exaggerated claims, which can be unsettling considering North Korea is one of the countries in the world that could initiate a nuclear conflict. What is known about Kim's childhood might shed some light on the man he has become.
Because much about Kim's life is shrouded in mystery, many of the dates and details below are estimates.
He Carried A Colt .45 As An 11-Year-Old
Early in his life, the North Korean publicity machine began to create a grandiose personality around Kim. On his 8th birthday, he wore a general's outfit, including the stars. Real officers of the North Korean army all bowed to him and paid their respects.
When he was only 11, Kim carried a side arm with him. According to Kenji Fujimoto, the Kim family's former personal chef, it was an American Colt .45. He also wore small, tailored uniforms made according to the style and regulations of the DPRK military.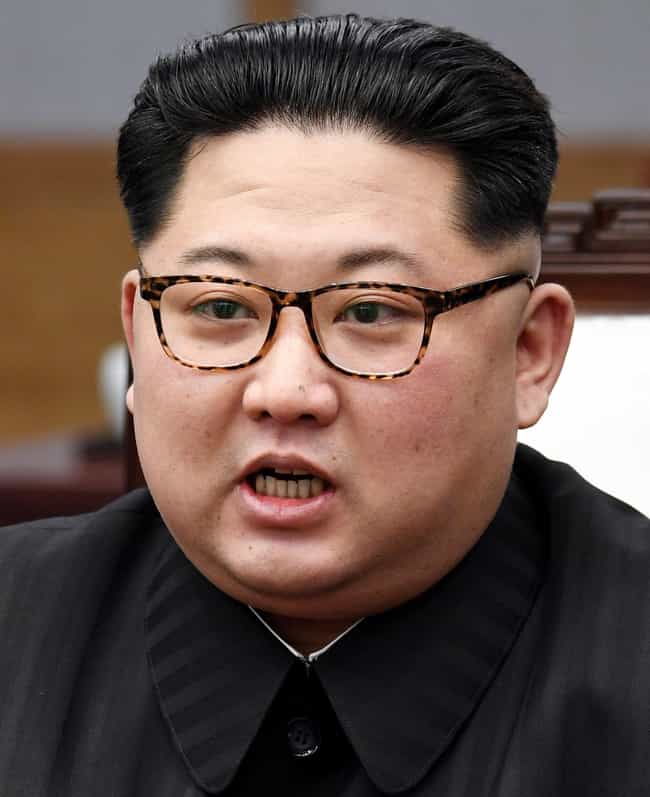 His Official Birthday Was Likely Changed For Symbolic Reasons
Kim was born on January 8, 1982, according to official North Korean channels. While that date might not seem important to anyone outside the Democratic People's Republic of Korea, it falls on the 70th anniversary of the birth of his grandfather, Kim Il-sung, and 40 years after the birth of his father, Kim Jong-il.
Most experts believe he was born the following year, but it could have been even later. The US Treasury Department lists his official birthdate on the same day but in 1984.
It's Possible He Drove At Age 7 Thanks To Custom Luxury Cars
Many rumors surround Kim's abilities. His father reportedly scored five holes in one during a golf game, and that level of exaggeration didn't decrease when the younger Kim took over the country. Allegedly, Kim Jong-un could drive a car at age 3, but while that's virtually impossible, there may be some truth to the claim that he could drive by age 7.
According to some reports, several of the family's luxury automobiles in Switzerland were specially adapted so Kim could drive them around the compound. He was only 7, but if the modifications made it possible for him to reach the pedals, it's possible he could drive at that age.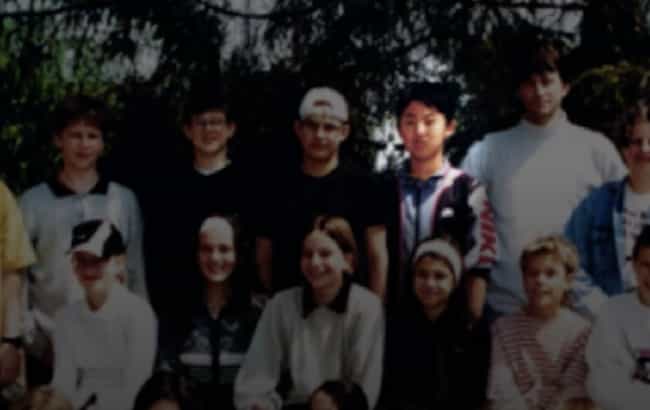 He Spent Years In A Swiss Public School Under A Fake Identity
Officially, Kim went to Switzerland in 1998 to attend a public school under an assumed identity. But some sources claim he started in 1993, or possibly 1991. He reportedly attended the Liebefeld Steinhölzli state school in Köniz near Bern for several years. To ensure his safety, he was registered as the son of an employee of the North Korean embassy in Bern, Switzerland.
During this time, he was known by his friends and classmates as Pak Un. He attended regular classes but left the school abruptly in 2000. Though he was quiet and kept to himself, Pak made friends and socialized by playing basketball with his classmates.