Unspeakable Times
People Think Kim Jong Un Murdered His Brother And Blamed 2 Women As Part Of A Bizarre 5-Year-Plan

In February of 2017, Kim Jong Nam, the older brother of infamous North Korean dictator was murdered, and there's a lot of speculation that his little brother Kim Jong Un arranged the killing. North Korea has long been the source of many surreal stories, having been run by a weird family dynasty for decades and closed off from the rest of the world. Although this latest North Korean conspiracy was hatched inside the restricted regime, the actual murder played out in an international airport and is as bizarre as it is terrifying. Kim Jong Nam was walking in Kuala Lumpur's airport when two women ran up to him, rubbed oil on his face, and ran away. Only minutes later, Nam was dead.
Two female sex workers were arrested and are now standing trial, but both claim they were deceived into thinking they were participating in a harmless TV prank. As they wait in prison, authorities have been hard at work attempting to crack this strange case and figure out just why Kim Jong Nam was murdered, and by whom. In the past, poor planning had foiled three execution attempts against Kim Jong Nam, but the victim would not be so lucky this time.
He Was Assassinated In A Malaysian Airport By Two Sex Workers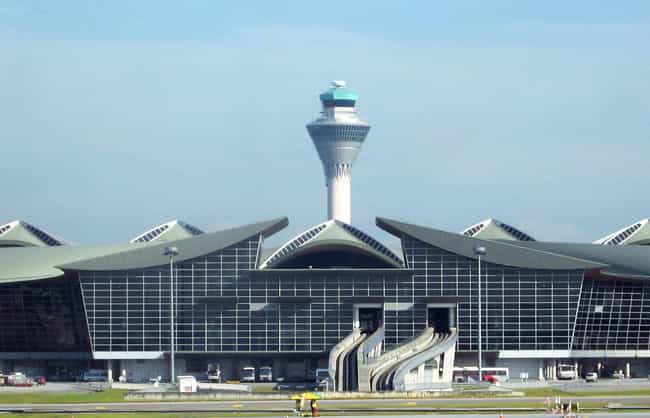 The older, estranged brother of dictator Kim Jong Un was in Kuala Lampur, Malaysia on his way from Macau where he often gambled. He was traveling with a fake passport under an assumed name when he was rushed by two Southeast Asian women and splashed with liquid. He died fifteen minutes later. The news sent global authorities into a frenzy, as the case involved a high-level murder, and international borders were involved.
Two women who turned out to be sex workers, Siti Aisyah of Indonesia and Doan Thi Huong from Vietnam, were tracked down by authorities using surveillance footage from the airport. One woman had been wearing a white T-shirt with "LOL" loudly emblazoned on it, allegedly thinking she was participating in a TV prank. According to the women's testimonies, they had been recruited in their separate countries by North Korean spies who convinced the women they were just going to participate in a harmless prank show.
Kim Jong Nam Died A Short But Horrifying Death
The chemical VX is a nerve-attacking chemical considered to be a weapon of mass destruction which works swiftly, contracting one's muscles by forcing the receptors on in a cramp-like series of jams. A tiny amount is considered lethal. According to a lengthy investigative report for GQ, reporter Doug Bock Clark described Kim Jong Un's final fifteen minutes of life after attempting to stumble away from the women who had doused him in the chemical. At first he started for the bathroom but instead veered off to an information counter.
"There, he moaned in English, "Very painful, very painful, I was sprayed liquid." By the time an attendant led him to three policemen, who were chatting rather than monitoring the crowds, he could only groan incoherently as he jabbed at his face with both hands. A bored-looking officer guided him to the airport medical clinic, but after about three minutes of walking, Jong-nam's knees had stiffened and his feet dragged. The nerve agent was relentlessly stimulating his muscles, and his respiratory system and heart already neared exhaustion."
Clark goes on to describe Nam collapsed in the clinic office, struggling heavily to breathe. He was interrupted by a seizure as his lungs contracted and refused to allow air circulation. surfed his heaving chest as he labored to breathe. According to Clark:
"When he was stretchered to an ambulance, paramedics discerned a faltering heartbeat. But en route to the hospital, it flatlined. He had lasted little more than 15 minutes after the poisoning."
The Women Thought They Were Participating In A TV Prank Show, And Actually Practiced Their Murder Moves Beforehand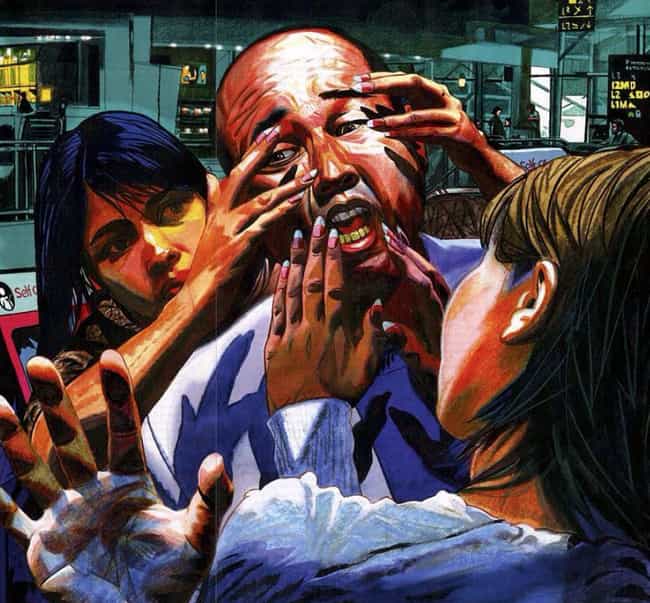 At first, officials believe that the two Southeast Asian women who killed Kim Jong Nam were trained in North Korea to carry out the assassination. After arresting and questioning the women, however, a whole new complex story later emerged. The women report being recruited in Vietnam and Indonesia by North Korean spies who spoke the women's respective languages and passed themselves off as non-Koreans. Over the course of a few months, each woman was trained in how to splash random people with liquid in public, then run away, and were paid for each practice round. The night before, one even partied with her friends to celebrate her imminent television stardom. The morning of the assassination as they waited for their target at the airport, one of the women remembers thinking that the liquid the agent handed her smelled differently than usual. However, the women performed as usual, rapidly dousing the victim then leaving the scene. The women have plead not guilty to the charges of murder.
The Murder Weapon Is A Frighteningly Futuristic Chemical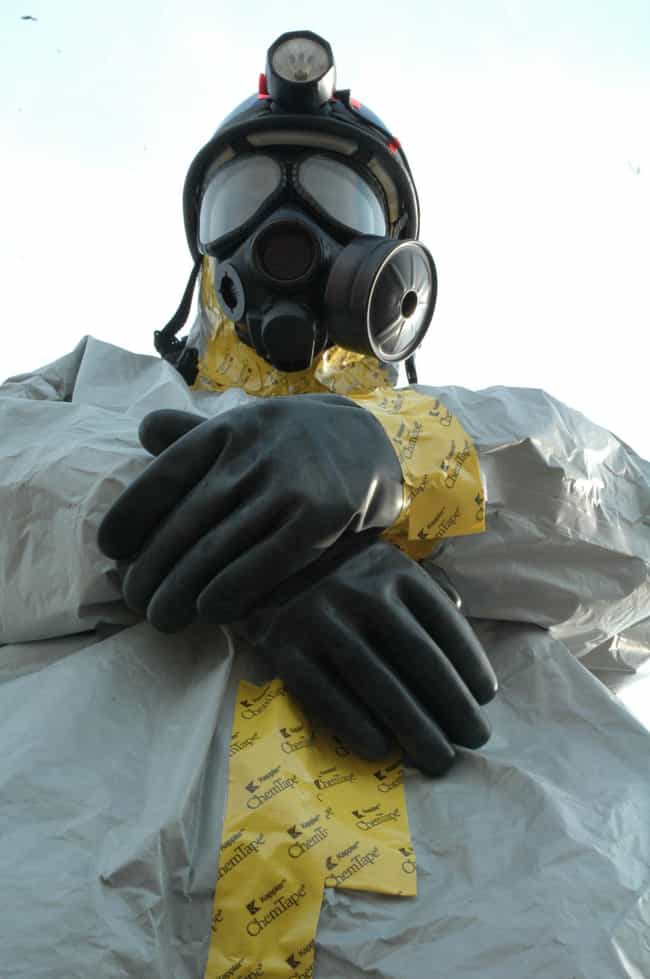 VX nerve agent, the weapon used to kill Kim Jong Nam, produces a most unpleasant death by attacking living nerves almost immediately, causing convulsions, blurred vision, vomiting, involuntary muscle twitching, and difficulty breathing. It is known as the deadliest form of nerve agent and is worse than sarin gas, another type of nerve agent, to which it is sometimes compared. The substance is also oily and hard to contain; it takes long time to evaporate.