Unspeakable Times
How The CIP Helped Exonerate Kimberly Long, Who Was Convicted Of Murder With No Forensic Evidence

Updated February 5, 2020 · 3:30pm PST
4.5k views
13 items
On the evening of October 5, 2003, California emergency room nurse Kimberly Long got into an argument with her boyfriend Oswaldo (Ozzy) Conde. The two had been drinking throughout the day, and after things got heated, Long left her and Conde's shared home to go cool down. When she returned to her home later in the evening, she found that her door was unlocked. She entered her home and found Conde slumped over, already deceased.
Conflicting evidence and ineffective counsel landed Long in prison for seven years - until the California Innocence Project helped free her.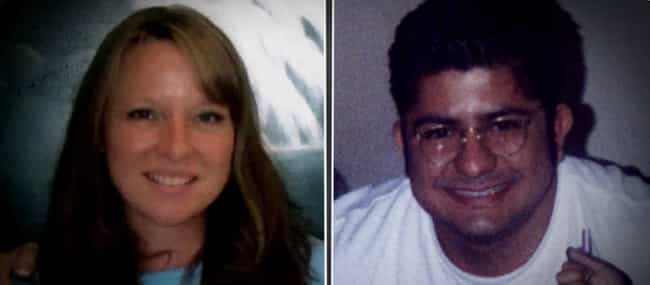 On October 5, 2003, Couple Ozzy Conde And Kimberly Long Got Into An Argument
According to Long, she and boyfriend Ozzy Conde got into an argument late at night on October 5, 2003. The two had been bar-hopping with their friend Jeff Dills earlier in the evening. They returned home at around 11 pm, which is when Long says the argument started. According to Long, Conde was not happy with the way she was acting in public:
I think Ozzy said I was running around at the bar we were at; I wasn't paying attention to him, and I was talking to everybody else, and I think that's what the argument started out as. By the time we got home, I was really agitated and just wanted him out of the house. I said a bunch of horrible things and told him to get out. I think the argument was about me being drunk and a flirt.
Jeff Dills Said Long Hit Conde During The Fight
Friend Jeff Dills spoke to investigators and told them more about the couple's fight, saying:
She started hitting him with her helmet... she had her helmet and her purse... and she swung at him a couple times and he just went like this [covered himself in defense]. She hit him on the shoulder and stuff. He had a big motorcycle jacket on so I know it wasn't bothering him, you know? And he was just trying to calm her down.
He told investigators that she only hit him in the face "one time" and that's when he "stepped in between them. Because she hit him in the face and I saw his expression change like, 'I might hit you back.'" Dills then claims he broke up the fight and told the couple to either finish it inside or get some space from one another. He said if they didn't do this, he would call the cops. Long then went with Dills to cool off.
Long Spent The Evening At A Friend's House And Returned Home To Find Conde Bloodied And Not Conscious
In order to cool off from their fight, Long decided to go hang out with Jeff Dills. She left the house she shared with Conde, where Dills said the argument was happening, and went with Dills. Dills dropped Long back off at her shared home with Conde, although the time is not exact. Long claims Dills dropped her off at 2 am, but Dills remembered dropping her off at 1:30 am. Unfortunately, Dills perished in a motorcycle accident shortly after Conde's demise, so investigators were not able to confirm the time discrepancy with him.
When she returned, something felt off. She recounted the evening to the Coachella Valley Independent, saying:
I remember walking through the door, and it was unlocked when I came in. I saw a light on in the back. I kicked off my shoes, and I saw Ozzy on the couch, and I called his name... I walked over to the light to turn it on, and when I did that, I turned around, and I saw a big blood stain on the couch. I saw him and I realized that something went wrong...

I thought maybe he had gotten into a fight. I don't remember what I did first, to be honest. I think I ran outside and tried to get Jeff. I ran through the house, and I can't really remember. I do remember that I got real close and I looked at him, and I realized with what I saw, there was nothing I could do to help him.
Long Accused One Of Conde's Ex-Girlfriends, Who Had Allegedly Sent Her A Threatening Letter
As authorities started questioning potential suspects, including Long, the then-emergency room nurse believed she knew who the real culprit was: one of Conde's exes, Shiana Lovejoy. Lovejoy shared a child with Conde, and the two dated up until late 2001 or early 2002.
Long alleged that Lovejoy sent her a malicious letter meant to intimidate Long. According to Long, the letter alleged that Lovejoy had relations with Conde while Long and he were dating. Long told authorities that neighbors had seen "two men" sent by Lovejoy "outside her house" a month before Conde's demise. Friends of Conde told the California Innocence Project that Lovejoy could easily be the offender:
You know we never thought that it would actually go this far, but it has. I mean, it makes sense, I mean, the way she is. It took, I'm sure it was her. I mean, I'm positive. There's nobody else... she was gonna [end] him all the time. I mean, it's only obvious you know.