Weird History
William IV: The Maddest Lad To Ever Sit On The British Throne

Updated January 22, 2019
26.1k views
13 items
Of all the monarchs to sit on the British throne in the modern era, few are as infrequently discussed as King William IV. It's a real shame, because the stories of his life are a real gas. Only the most dedicated of royal historians are probably familiar with facts about King William IV, but a close reading of his biography reveals a life filled with risk-taking, debauchery, and an anti-authoritarian streak that he carried with him right to the throne.
In many ways, William IV was the original "mad lad," and modern rogues could learn a thing or two about his particular brand of misbehavior. His actions certainly make him stand out among even the most bizarre English royalty.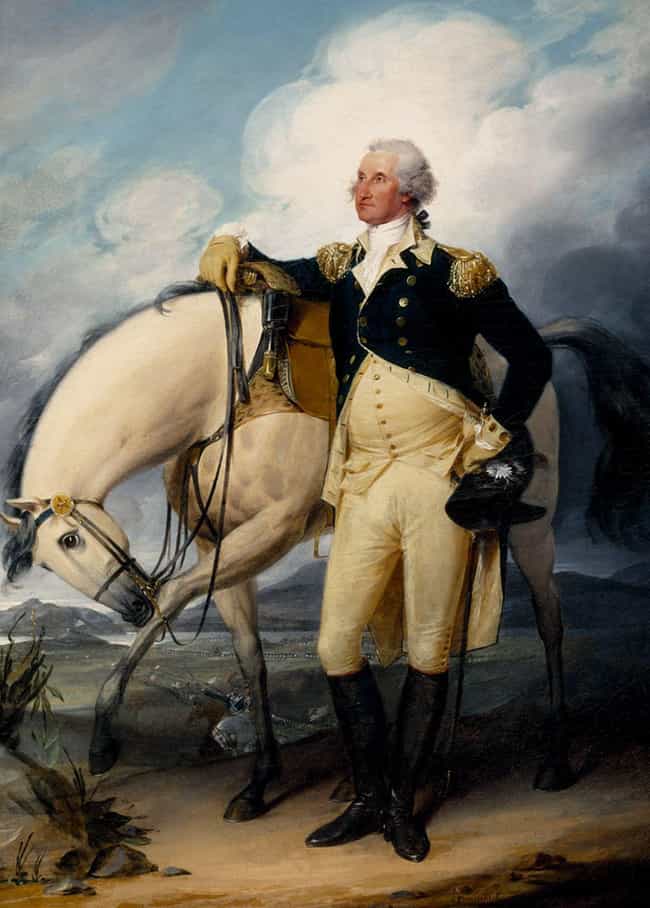 He Was Almost Kidnapped, And George Washington Approved It
Rumors of young William's propensity to walk around New York City unescorted during the Revolutionary War eventually found their way to General George Washington, the commander-in-chief of the Continental Army. Washington approved a plot to capture the adolescent royal, writing to his co-conspirators:
The spirit of enterprise so conspicuous in your plan for surprising, in their Quarters, and bringing off, the Prince William Henry and Admiral Digby, merits applause; and you have my authority to make the attempt, in any manner and at such time as your judgment shall direct.

I am fully persuaded that it is unnecessary to caution you against offering insult or indignity to the persons of the Prince or Admiral, should you be so fortunate as to capture them.
The message was clear: Bring me Prince William by any means necessary. Fortunately for the future King William IV, the British caught wind of the plot and made sure they assigned guards to him at all times - especially while he wandered around Manhattan.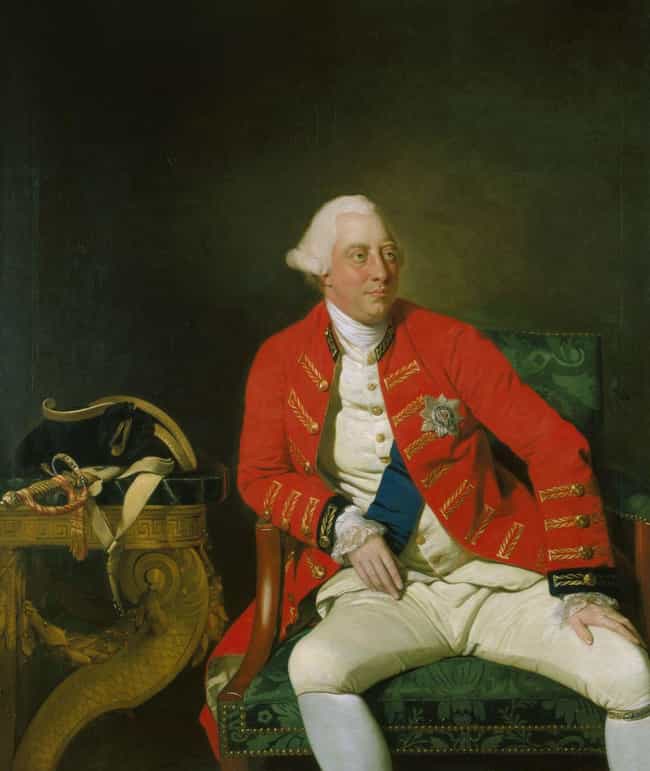 As The Third Son Of George III, No One Expected William To Ever Hold The Throne
Born William Henry of the House of Hanover on August 21, 1765, the man who would one day become King William IV initially looked like a long shot for the throne. At the time, his father, King George III, was in his 20s and only five years into his nearly 60-year reign.
George III also had two older sons, George and Frederick, who were ahead of William in the line of succession. In other words, it looked like the monarchical pressure was off for young William, and he proceeded to live a life unlike that of a future king.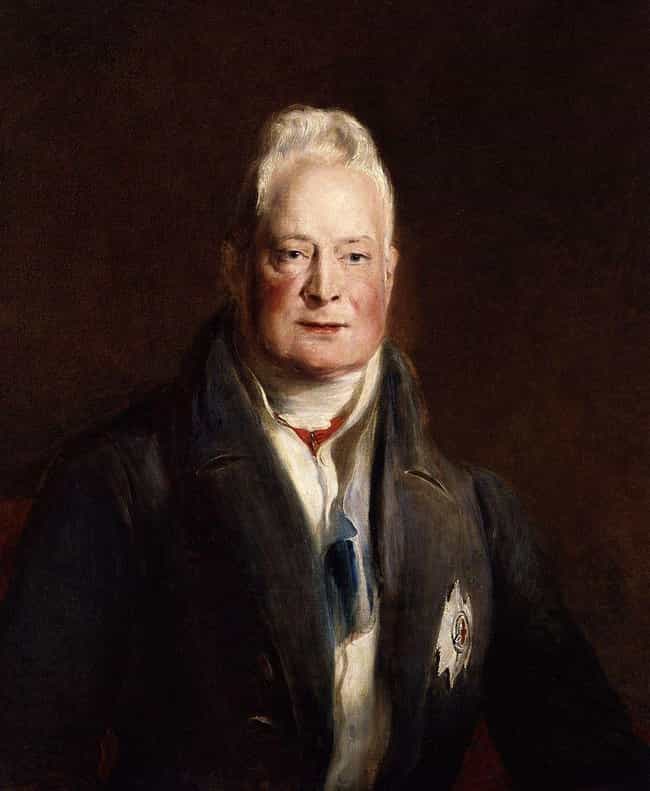 Once King, He Immediately Tried To Give Away Buckingham Palace
King William IV gained a reputation as an informal monarch, and his life as a sailor likely made him a bit uncomfortable with the trappings of the crown. He refused to live in Buckingham Palace, and he tried to give the property away entirely on more than one occasion.
First, he offered up the palace to the British army as a high-class barracks. When that didn't work, he tried to turn Buckingham Palace into the new Parliament after the old Houses of Parliament burned down in 1834. They did not accept.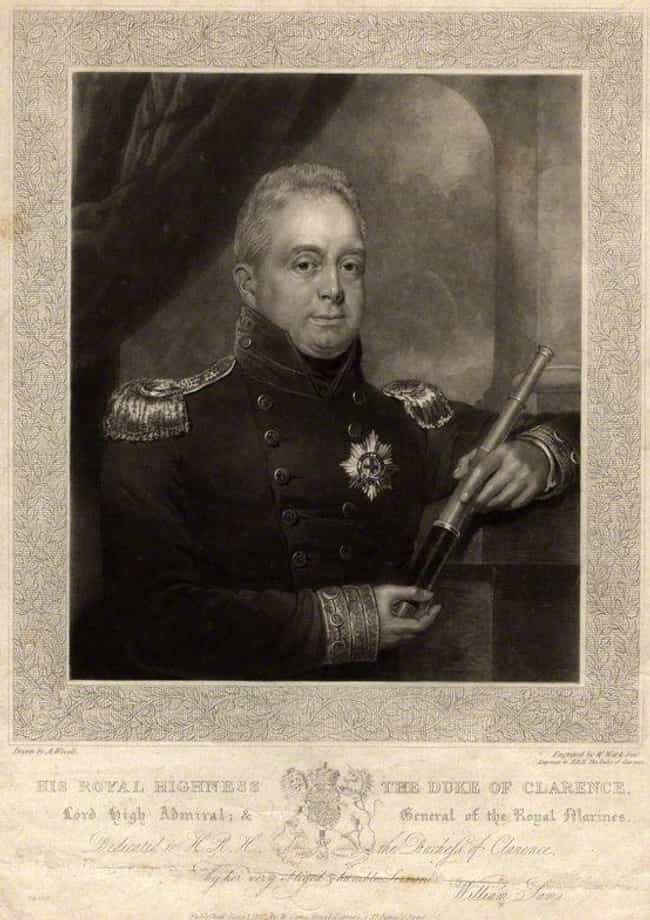 He Was Fired As Lord High Admiral After Taking A Squadron Of Ships For A 10-Day Joyride
During his brief stint as Lord High Admiral in 1827, William was supposed to work with a council of admiralty officers, but he chafed at their authority. It led to frequent conflicts, which built to a head when William disappeared in protest.
Without telling anyone, William commandeered a squadron of ships and didn't return for 10 days. His brother, King George IV, had no choice but to ask him to resign from his position as Lord High Admiral.