Total Nerd
The Kinky Origin Story Of Wonder Woman's Creator: William Moulton Marston

Updated June 12, 2017
4.4k views
15 items
Suffering Sappho! After over 70 years of publication, Wonder Woman finally hit the big screen. But the version of her we know today is a lot tamer than how she was originally written.
Her creator was an eccentric psychologist, inventor, and writer named William Moulton Marston. He also invented and designed the polygraph test, or lie detector. But what many don't know is that Marston's origin story is just as sensational as his classic creation. In Jill Lepore's biography, The Secret History of Wonder Woman, his sensational life is recaptured in stunning detail. It's the fascinating and censorship-baiting story of how women's liberation, bondage, and ancient Greek goddesses were tied together to create the first ever female superhero. This is William Moulton Marston's weird and kinky history.
He Was Polyamorous And Lived With Two Women
Yes, Marston was not only a lover of women's rights, but also a plain ol' lover of women. Though he was married to lawyer Elizabeth Holloway, Marston engaged in a passionate affair with the student who inspired his feminist beliefs: Olive Byrne. Unable to live without either woman, biographer Jill Lepore writes that he told Elizabeth she could either embrace the new status quo, or would risk losing him. "Holloway was devastated [...] She walked out the door and walked, without stopping, for six hours."
But Elizabeth did come around, in the end. In fact, she even allowed Olive to move in with them. Marston fathered two children with each woman, and they seemed to live as one big, happy – if slightly taboo – family.
He Threw Lots Of Kinky Sex Parties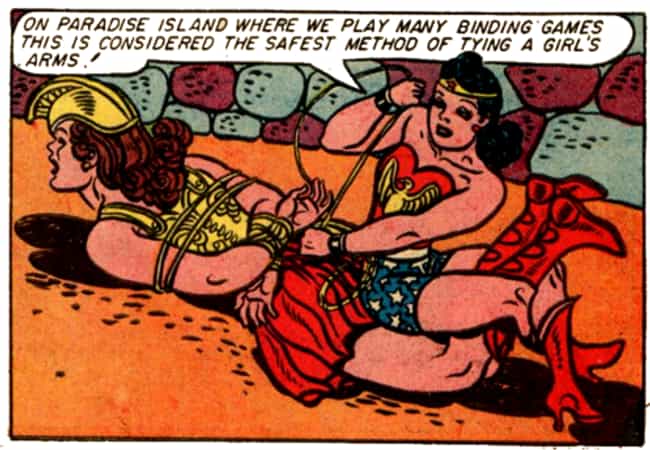 In Jill Lepore's words, Marston's home was essentially an empowered "harem." Using his aunt's house as a base (presumably to preserve some semblance of normalcy to throw off nosy neighbors) Marston, Byrne, Holloway, and others threw wild parties where they experimented with BDSM, female sexual dominance, and group sex. The latter were referred to as "Love Units." Let's not forget this all took place in the roaring 1920s, decades before the revolutionary Summer of Love of 1969.
He Believed That Women Would Literally Run The World Some Day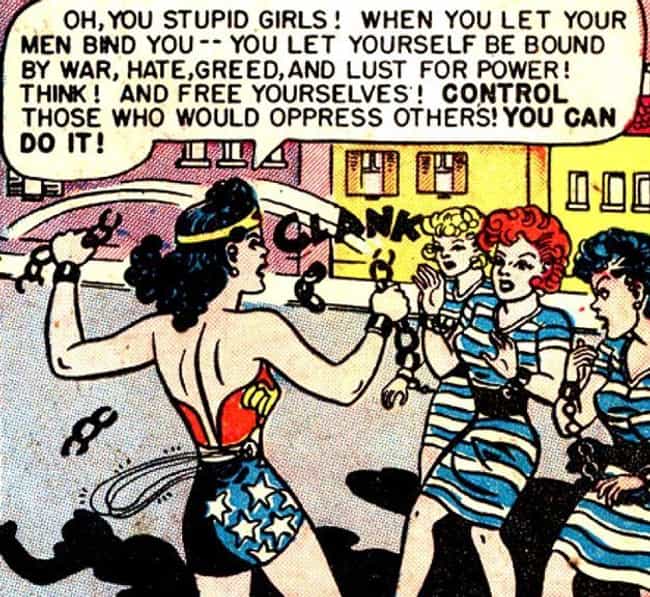 Over 75 years after her creation, Wonder Woman is recognized the world over as a feminist icon. This is no accident. A strong supporter of women's suffrage, Marston was a feminist before the term really existed. And, according to Jill Lepore's book, he was a hardcore one at that, believing that women should not only be equal to men, but were, in fact, inherently superior. His best educated guess had them ruling the world in about 1,000 years' time, like real Amazonian warriors.
He didn't come to these progressive realizations on his own, though. His girlfriend, Olive Byrne – niece of controversial reproductive rights campaigner Margaret Sanger – was a formative influence, and possibly the model for Marston's patriarchy-smashing superheroine.
Wonder Woman's Bracelets May Have Been Based On A Wardrobe Staple In His Unusual Love Life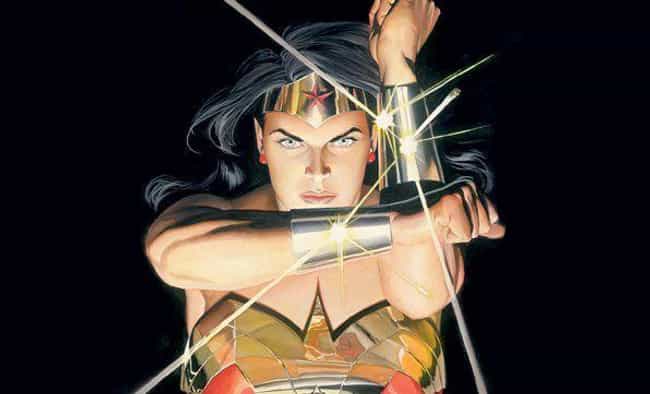 It's strange to imagine that bullet-deflecting bracelets could have a real-life source, but for Wonder Woman they do. Marston married Elizabeth Holloway in 1915, but about 10 years later, his girlfriend Olive Byrne moved in with the couple.
To honor their commitment, it's thought that the thick bracelet Olive was always photographed wearing was a substitute for a wedding band. Marston's addition of the defensive jewelry to Wonder Woman's costume was likely a tribute to Olive.