Culture
This Guy Photoshopped Himself Into a Bunch of Kendall Jenner's Instagram Photos

1.2k votes
175 voters
20.8k views
31 items
List Rules Vote up the most masterful photoshops by the man who pretends to be Kendall Jenner's fraternal twin brother.
Kirby Jenner may or may not be actually named Kirby Jenner, but his popular Instagram account features extremely well-done Photoshop/digital editing jobs of him in pictures with his "fraternal twin sister Kendall Jenner." It's not exactly clear why he chose Kendall and not Kylie, Kim, or any other Kardashian/Jenner, but he has the Internet half-tricked, half-skeptical, but overall extremely impressed. The pictures of Kendall Jenner with her "twin brother" are all really, really, really well done. They go beyond Instagram cliche photos and show him in actual action shots that look pretty hard to Photoshop. Why the hell anyone would spend this much time doing this is beyond us and beyond most people who see just the pure breadth of his body of work. He's almost at 500,000 Instagram followers, though, so this could be the guy's full-time job at this point. Think about that. Photoshopping yourself into photos of the right people can become your full-time job if your social media game is on point. And this guy's social media game is certainly "on point."
Let's say each photoshop he's done takes at least an hour, 1.5 hours to be safe. His account currently has over 80 photos. That is over three work weeks. Do you think the effort is worth it? He's certainly setting an important precedent, or at least underlining the existing one: You can truly get Instagram-famous doing literally anything.
Also he only follows one person on social media. Guess who it is.
The Fact That He Would Follow Her Around Like That All the Time Adds to This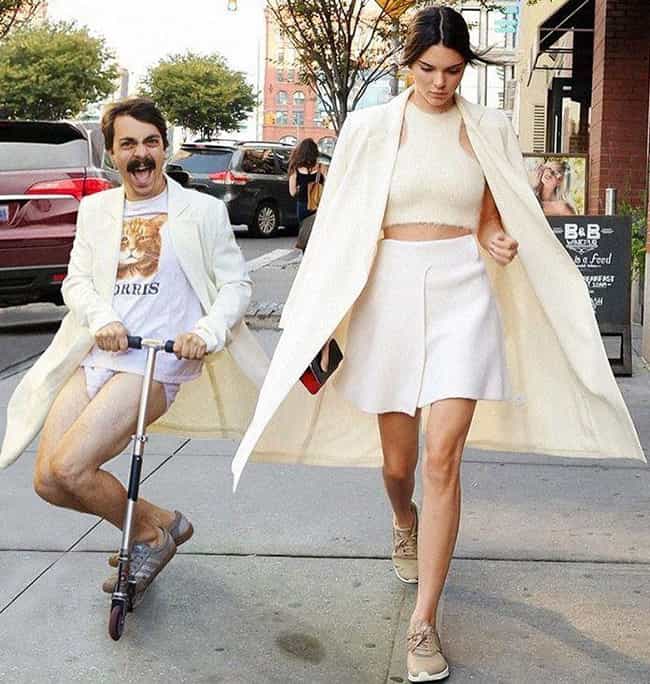 Agree or disagree?
This One Took Some Stones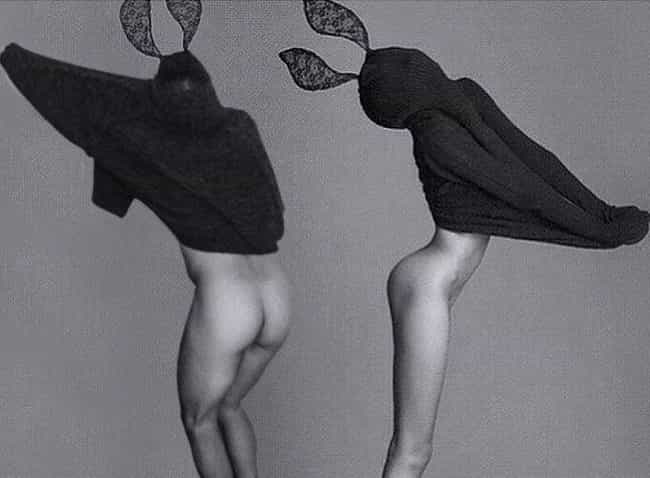 Agree or disagree?
This Photo of Kendall Knocking Him Off the Boat with Her Hair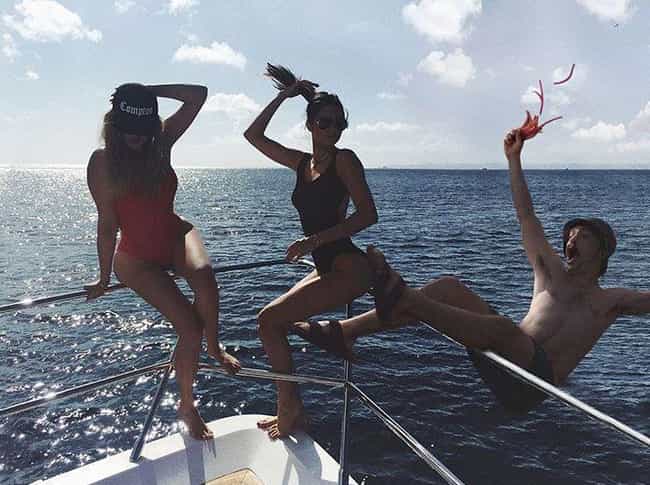 Agree or disagree?
This Is Pretty Believable and Would Go Generally Unnoticed at Coachella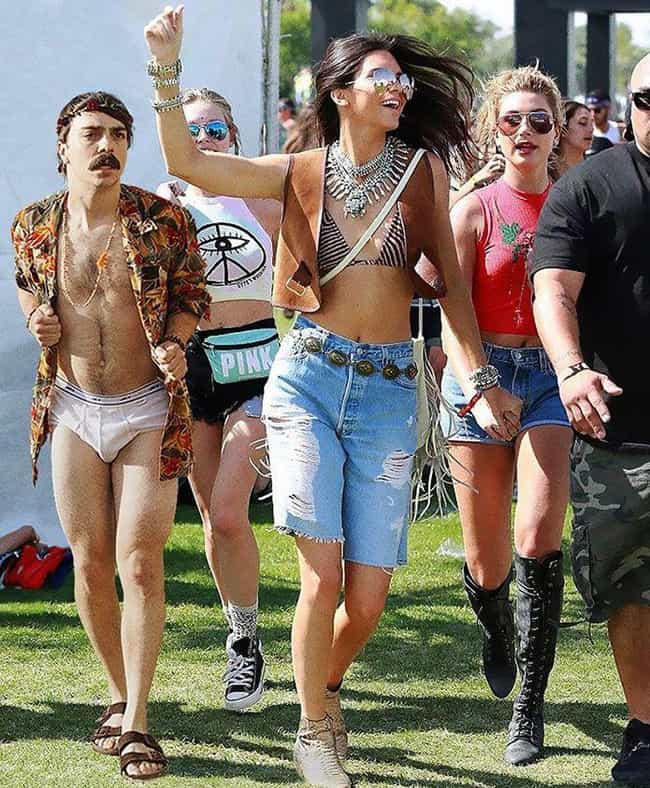 Agree or disagree?