United States

List of Famous Knoxville Buildings & Structures

List of the famous landmarks that make up the Knoxville skyline, listed alphabetically with photos when available. Knoxville architectural landmarks as well as other major buildings, dwellings, and other structures in Knoxville are included on this list. Information about these Knoxville buildings is included on this list, such as when the building first opened and what architectural style it falls under. List includes both new buildings in Knoxville and older historic landmarks.
These buildings, like Westwood and Greystone include images when available.
This list answers the question, "What are the most famous buildings in Knoxville?"
This is a good reference for research into the historical architecture in Knoxville. Famous architectural houses within the city of Knoxville are included as well, sometimes by address, other times listed by the name of the original home owner.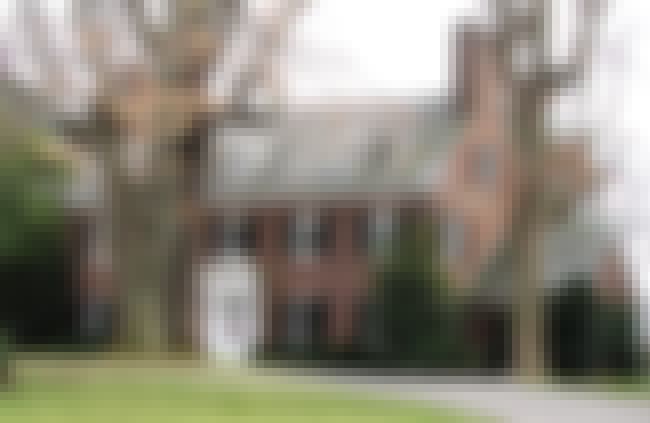 The Benjamin Morton House, also known as the Morton-Bush House, is a historic brick home located at 4084 Kingston Pike in Knoxville, Tennessee. It was constructed in 1927, and designed in the Colonial Revival style by the noted Knoxville architectural firm, Baumann and Baumann. The residence carries the name of its early occupant, Benjamin Morton. Morton was the president of the wholesale grocer, H. T. Hackney Company, and served as Knoxville's mayor from 1924 until 1927. The Benjamin Morton House was listed on the National Register of Historic Places in 2004. Its grounds include extensive gardens. ...more on Wikipedia
City/Town: Knoxville, Tennessee, USA
Opened: Jan 01 1927
Style: Colonial Revival architecture
2
Burwell Building Tennessee Theater
City/Town: Knoxville, Tennessee, USA
3
Central United Methodist Church
Central United Methodist Church is located at 201 East Third Avenue in Knoxville, Tennessee. On November 9, 2005, it was added to the National Register of Historic Places, and is listed as a contributing property within the Fourth and Gill Historic District. The church was built in 1927 in the Gothic Revival style. Baumann & Baumann of Knoxville were the architects. The exterior of the church is primarily brick, but also includes stone, limestone and marble. The congregation is affiliated with the United Methodist Church. ...more on Wikipedia
City/Town: Knoxville, Tennessee, USA
Opened: Jan 01 1926
Style: Gothic Revival architecture
4
Col. John Williams House
City/Town: Knoxville, Tennessee, USA
Style: Federal architecture