Unspeakable Times
What Really Happened To Two Dutch Hikers Who Disappeared In Panama?

On April 1, 2014, two students from the Netherlands named Lisanne Froon and Kris Kremers went on a hike in Panama with a dog. The dog came back, but the young women didn't. A search eventually turned up a severed foot and scattered remains, but authorities had trouble determining how the hikers had died. Years later, some people still believe someone killed the pair.
Froon and Kremers were both in their early 20s; they traveled to Panama to work with children. Many hikers from all over the world disappear, fall, or suffer other fatal accidents while traveling - this could've happened to these women as well. But there are a few holes in this particular theory. For one, the girls' camera had photos on it from hours after they stopped dialing emergency services. Also, a serial killer might have stalked their area at the time.
The world may never know what happened to the pair, but speculation still runs wild. Did they become lost and fall down a cliff? Was someone who's still out there responsible for their deaths? Or is it all part of a cover-up?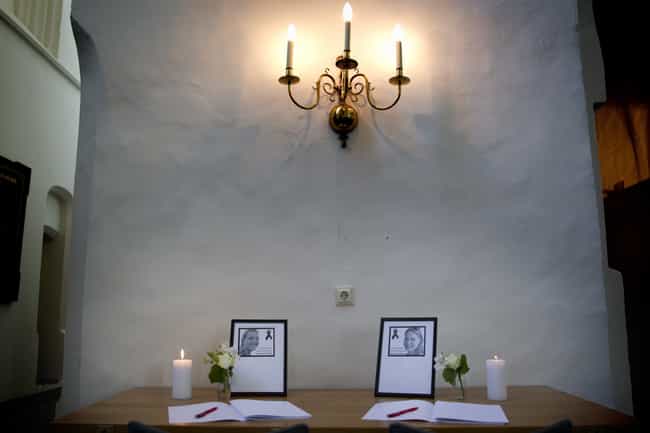 The Students Planned To Volunteer With Children
On March 14, 2014, students Lisanne Froon and Kris Kremers traveled from the Netherlands to Panama, where they intended to assist local communities, volunteer with children, learn Spanish, and relax a bit. However, a miscommunication led to them arriving in Boquete too early for their program, which Kremers noted was "rude and not at all friendly" in a diary entry.
"Tomorrow they will try and get ahold of the [head teacher]... This was a real disappointment," the entry continued. The date read April 1, the day of their fateful hike.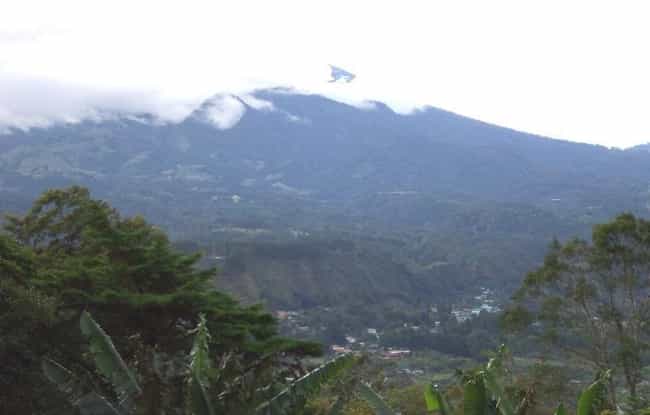 They Took A Dog For A Walk And Never Returned
The women wanted to see as much of Boquete as possible, hiring a guide to show them around on April 2, 2014. The day before the guided tour, however, they decided to explore the area surrounding the active Barú Volcano towards the Continental Divide. According to a geographical expert, the three-mile stretch is relatively easy to explore, and most missing tourists return without assistance or come across search parties looking for them.
Kremers and Froon set out into the forest along the Pianista Trail around 11 am on April 1, 2014, with only a backpack between them. Blue, a dog known throughout the community, reportedly followed them along the trail. It was the last time anyone saw the women alive.
The Dog Returned Unharmed
Other than the dog, the young women went on their hike alone, only asking for directions from a local innkeeper, who advised them to take a taxi back to town. People began to suspect something happened when the dog Blue returned from the hike unaccompanied.
When neither Froon nor Kremers turned up, the community decided to wait until the next day to contact authorities. Meanwhile, on April 2, 2014, the pair missed their appointment with their hired tour guide. The families of both Froon and Kremers also became concerned when they didn't get a usual check-in call. On April 3, 2014, authorities began an aerial search of the forests and an on-foot search of Boquete.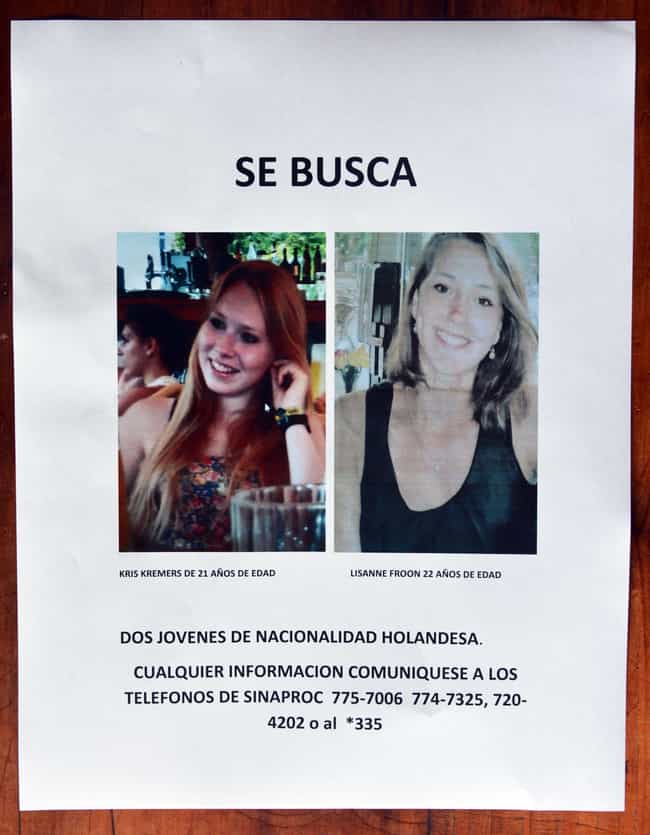 The Initial Search Proved Fruitless Until A Native Woman Discovered Their Backpack
In the days following the students' disappearances, authorities conducted foot and aerial searches. By April 6, 2014, the parents of both women grew frantic and flew to Panama with detectives from the Netherlands. Once there, the families and detectives began a massive search.
For a time, many suspected Froon and Kremers never got lost on the mountain, but were instead victims of a crime in town; this later proved false. The search efforts moved into the forests where the young women traversed, using on-foot search teams and dog units. Teams investigated for 10 days; their hunt scaled down on April 14, 2014, though continued on for 10 more weeks.
A woman from the local Ngäbe tribe turned in a blue backpack she claimed she found along the bank of a nearby river. The backpack contained sunglasses, a camera, two cell phones, money, two bras, Froon's passport, and a water bottle.