Celebrity Trivia

19 Interesting Facts You May Not Know About Kristen Schaal

The Last Man on Earth's Kristen Schaal is making a name for herself these days. The girl that you used to recognize from every hit comedy is now starring in her own primetime-slotted show. Aside from being Hollywood's go-to "annoying" girl character, Schaal has embraced her role to expand her reach across the aisles of comedy's cutthroat hierarchy. Before she made it big starring alongside Will Forte, Schaal had a cult following with the help of her role as Mel on Flight of the Conchords. The indie comedy on HBO jumpstarted her career but it was her various voice-acting roles which got her the most work. Known for her lispy, child-like humor and unique voice, Schaal has branded herself as the crazy ex or the annoying girl next door.
Stories, anecdotes, and quotes from Schaal are about just as wild as her comedic chops. She had to start from the bottom-up just like the best of them. And now, Schaal is on the verge of superstardom. She's on the verge of becoming one of Hollywood's leading comedic personalities.
To learn a little more about her life, the following list compiles the most interesting Kristen Schaal facts and Kristen Schaal trivia you might have not known about her.
1
Her Voice Has Built Quite the Resume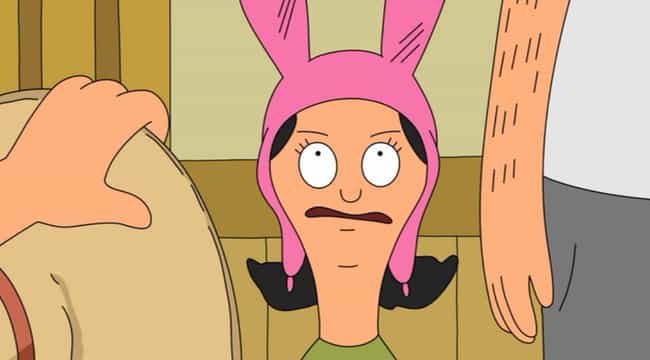 If you've ever seen Schaal in
Flight of the Concords
or
30 Rock
, you probably found yourself scratching your head over what else you'd seen her in before. Truth is, you didn't exactly see Schaal,
but actually heard her
. Schaal is an experienced voice actor. She is the voice of Louise on
Bob's Burgers
. But Schaal voiced the characters for numerous cartoons, from
Adventure Time
to
Despicable Me 2
to
Gravity Falls
to the
Muppets
and much more.
2
The Simpsons Wrote Her a Gag as an Apology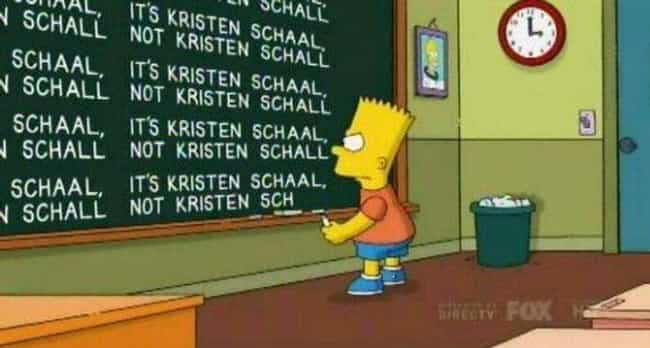 In
The Simpsons
episode, "Homer Scissorhands," Kristen Schaal guest-starred as Taffy, a love interest for Milhouse. However, in the credits,
The
Simpsons
producers misspelled Schaal's last name as "Schall." All in good fun,
The Simpsons

issued a very special type of apology
, a chalkboard gag. In the following week's episode, Bart's signature detention chalkboard read, "It's Kristen Schaal, not Kristen Schall."
3
Her Last Man on Earth Would Be Neil deGrasse Tyson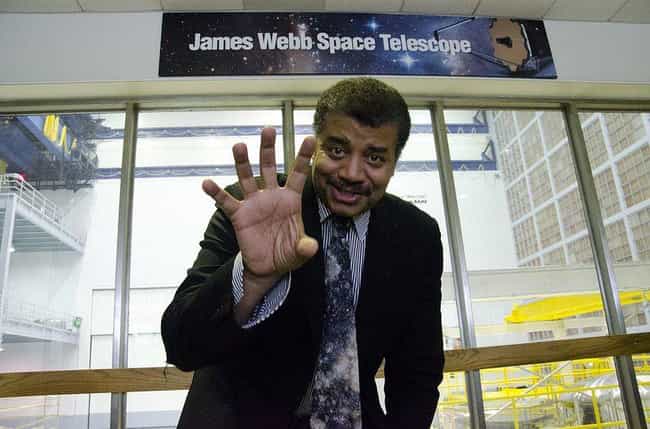 A clever fan asked Schaal
in her Reddit AMA
who she would choose to be the last man on Earth with her. Flustered, Schaal stated she would bring along Neil DeGrasse Tyson to take on a post-apocalyptic world. And to be honest, bringing a scientist isn't a bad choice.
4
She Thought Her Lisp Would Ruin Her Career
Schaal's lisp always concerned her when it came to standup and acting. The actress was worried she would be turned away from roles because of her lisp and she asserts that was the case in some instances. But somehow
Schaal worked her lisp to her advantage
and made it a signature character trait to her overall comedic voice. Schaal became increasingly embarrassed about her lisp after her high school voice coach pointed it out to her, describing it as "terrible." But it worked out in her favor in the end.