films

Kubo and the Two Strings Movie Quotes

46 votes
29 voters
2.1k views
10 items
Follow
Embed
List Rules Vote for your favorite Kubo and the Two Strings movie quotes!
These Kubo and the Two Strings movie quotes tell the story of a boy in ancient Japan who is tasked with finding his father's armor to save his village from assured destruction. The stop-motion animated adventure film was directed by Travis Knight using a screenplay by Marc Haimes and Chris Butler. Kubo and the Two Strings opened theatrically in 3D on August 19, 2016.
In these Kubo and the Two Strings movie quotes, Kubo's (voiced by Art Parkinson) story is told. Kubo grew up with his mother, Sariatu (voiced by Charlize Theron), while telling stories about his samurai father. One day, Kubo stays out after sundown, something he's not allowed to do, and is approached by The Sisters (voiced by Rooney Mara), who try to take his eye and go on to destroy the village and kill Kubo's mother. Sariatu leaves Kubo by telling him that he must find his father's armor if he wants to save himself from the evil spirits.
When Kubo awakes after the incident, he sees that a monkey charm he had is now a real monkey, a reincarnation of his mother. Together, Monkey and Kubo head out on an adventure to find the three pieces of his father's armor. The mission is a tough one, but luckily, the meet some allies along the way, including Beetle (voiced by Matthew McConaughey), who was Kubo's father's apprentice.
Kubo and the Two Strings hit theaters in August 2016 alongside other great films such as Sausage Party, Hell or High Water, Florence Foster Jenkins, and Pete's Dragon. Enjoy these Kubo and the Two Strings movie quotes and don't forget to vote for your favorites below!
I Encourage You Not to Die
Monkey: You're growing stronger. You might not want to look quite so pleased about that. We grow stronger, the world grows more dangerous. Life has a funny way of keeping things balanced.
Kubo: Monkey, do you ever say anything encouraging?
Monkey: I encourage you not to die.
Kubo: I encourage you not to die.
Monkey might really be Kubo's mother reincarnated, but that doesn't mean her advice will always be encouraging. Kubo has taken note of this tone and even begun to mock it.
Kubo: What was father like?
Sariatu: He was just like you. He was strong, funny and so handsome.
Kubo: Ugh, mother
Sariatu: But you got your magic from me
Kubo: I can fly?!
In this Kubo and the Two Strings movie quote, Kubo asks his mother about his father. She explains that Kubo is very much like his dad, except for his magic, which she gave the boy.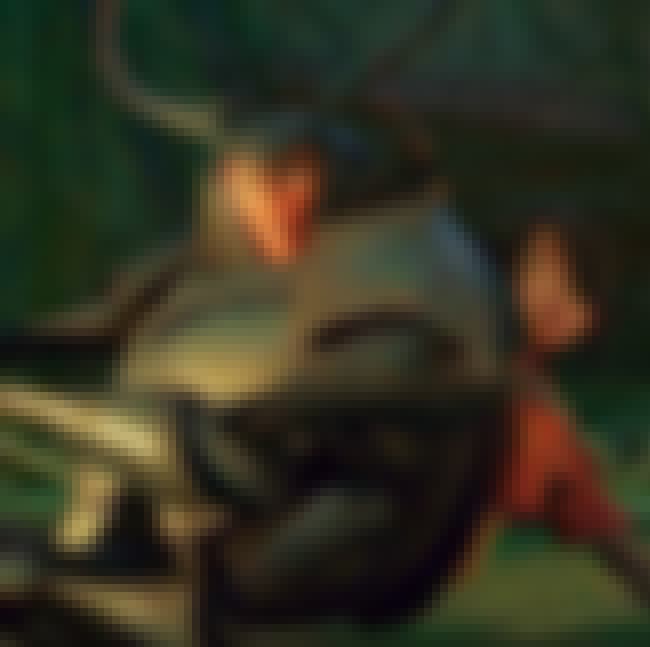 Do You Need a Little Help?
Kubo: Do you need a little help?
Beetle: No, no, no... Yes
When Beetle rolls on his back, Kubo asks if he can give the insect a hand. Initially, Beetle says no, but eventually he gives in and asks Kubo to help.
I'm Here to Protect You, Kubo
Monkey: Kubo!
Kubo: Who are you?
Monkey: Your family is very powerful. Your mother used her magic to save you and bring you to live. I'm here to protect you, Kubo, and that means you have to do as I say.
This Kubo and the Two Strings movie quote explains the connection between Kubo and Monkey. Really a reincarnated version of Kubo's mother, Monkey assures the boy that she's there to help him.