Scandals
A Complete Timeline Of Kylie Jenner And Jordyn Woods's Friendship

The Jordyn Woods and Kylie Jenner friendship has survived almost a decade of high-profile reality television shows, joint makeup ventures, and the birth of Jenner's baby, Stormi. The pair have been inseparable friends since they were adolescents, eventually living together, vacationing together, and showing up regularly in one another's Instagram posts. Woods was one of the few people who knew Kylie was pregnant with baby Stormi.
But in February 2019, a scandal broke involving Woods and professional basketball player Tristan Thompson, who was in a relationship with Jenner's sister Khloe Kardashian at the time. Kardashian blamed Woods for "being the reason my family broke up," and the situation supposedly left Jenner reeling from the betrayal. In the fallout of the cheating scandal, fans tried to figure out if Jenner and Woods's friendship was salvageable, or if Woods would join the list of those lost to the so-called Kardashian Kurse.
Summer 2013: Jenner And Woods Are Introduced By Mutual Friend Jaden Smith
Jenner and Woods met through mutual friend Jaden Smith in the summer of 2013, just months before they entered high school. Woods's late father worked as a sound engineer on The Fresh Prince of Bel-Air, where he befriended Will Smith. Woods eventually became friends with the entire Smith family. Meanwhile, Jenner met Jaden Smith in middle school.
Woods and Jenner explained in a Q&A that Jenner and Smith were hanging out and decided to invite Woods over one day. Kylie remembered, "You put your name in my phone with a purple heart, and I still have the purple heart in my phone."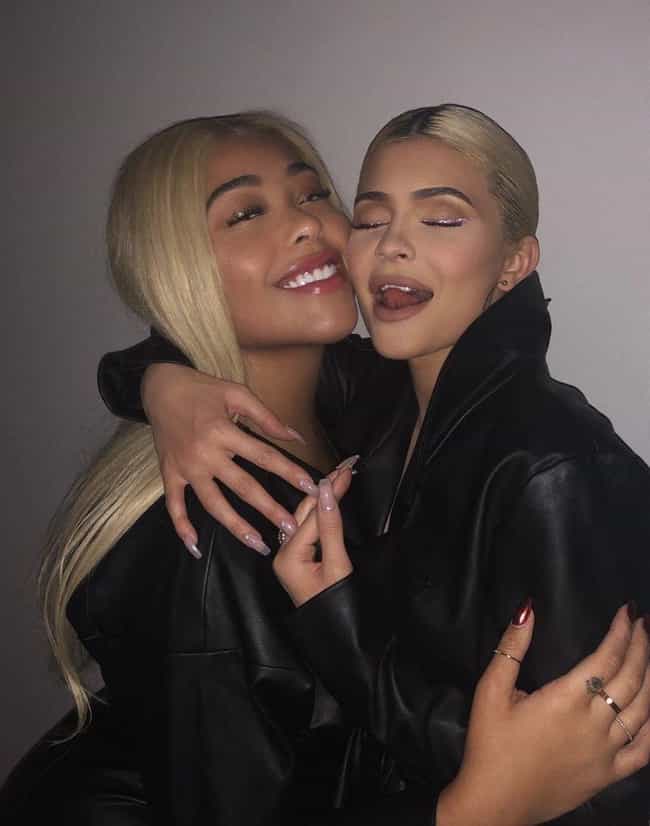 December 2013: The Girls Make Their BFF Status Official
After meeting in mid-2013, Woods and Jenner soon became nearly inseparable as best friends. They have a lot in common - just as family matriarch Kris mentors Jenner, Woods is managed by her mother, Elizabeth.
The girls made their first Instagram appearance together in December 2013 when Woods posted a photo of the two wearing all black, captioned, "Merry Christmas from the goths."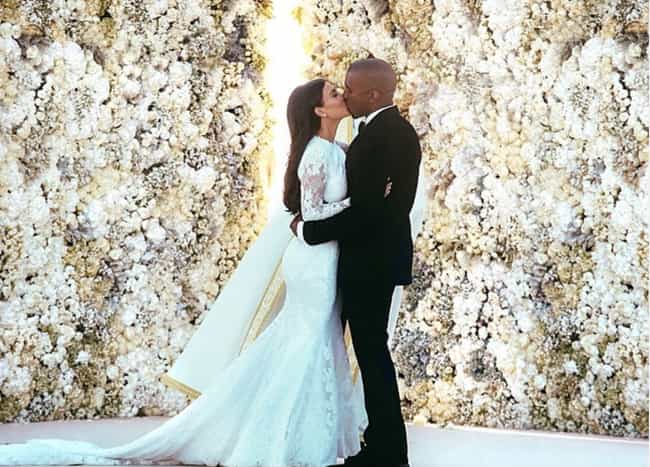 May 2014: Woods Attends Kim Kardashian And Kanye West's Wedding In Italy
In May 2014, Jenner's sister Kim Kardashian married rapper Kanye West in Florence, Italy. Woods was invited to attend the festivities. The opulent Italian nuptials reportedly cost the superstar couple an estimated $2.8 million.
Celebrity guests included Jaden Smith, John Legend and Chrissy Teigen, Tyga, Jonathan Cheban, Andrea Bocelli, and Steve McQueen.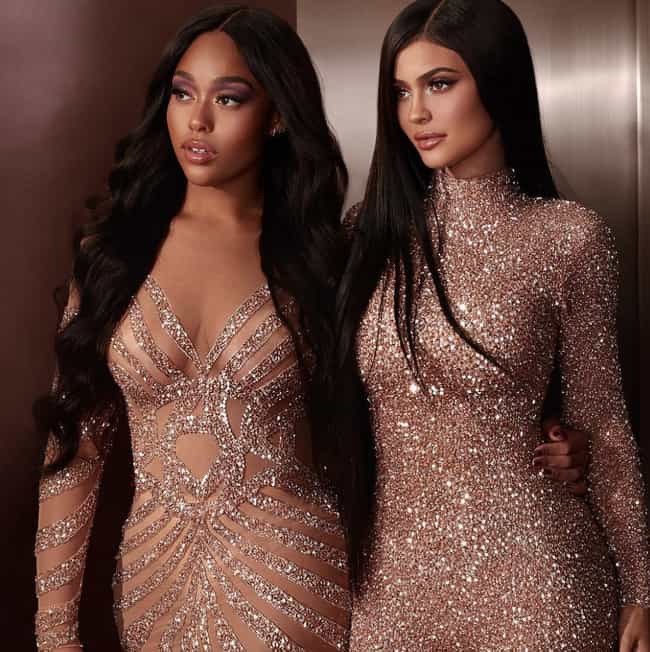 November 2015: Woods Champions Jenner's Lip Kits
In November 2015, Jenner launched her first major venture, Kylie Cosmetics Lip Kits. Woods talked up Jenner's kits, which sold out within hours. The following year, Jenner had a few of her close friends model new lip kit shades, including Woods.
Meanwhile, Woods launched her size-inclusive fashion line, and Jenner was there to support her at the launch party.
Woods told Refinery29 she didn't want to be known for her famous friends:
I never want to just be known as someone's friend... I want to have my own lane and do my own thing... I wouldn't change anything for the world, but I do think it's my time to just do me and not live in someone's shadow... I just want to be successful in whatever it is I decide to do.