Graveyard Shift
'Labyrinth' Is Actually A Dark Psychosexual Fantasy When You Think About It

A rich fantasy story, a girl in trouble, Muppets full of sorrow, and David Bowie - what could go wrong?
Labyrinth is one of the best movies of the '80s, and not just because it sparked the sexuality of every young moviegoer. All across the land, people found themselves deeply entrenched within Jareth the Goblin King's Goth-pirate sensual aura - they bought the film on VHS and spent the rest of their preteens rewinding to relive the magic all over again.
While it served as an erotic awakening for much of Generation Y, Labyrinth doesn't feature a welcoming world of carnal exploration. Instead, it offers a glimpse into the darkest parts of a teenage girl's mind. There are bacchanals barely disguised as costume parties, loads of phallic imagery, and one of the lead characters is a kidnapping monster. It's dark and unsettling, but there's something about it that's impossible to look away from.
It's Pretty Obvious Jareth Wants To Sleep With Sarah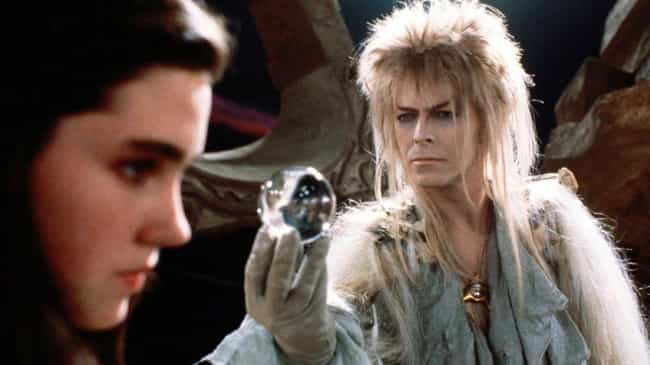 At no point in Labyrinth does Jareth (David Bowie) overtly say he'd like to sleep with Sarah (Jennifer Connelly), the 15-year-old heroine of the film. Despite this, it's clear from Jareth's dogged pursuit of Sara he has the hots for her.
From the onset of his infatuation, Jareth is playing with Sarah in a way he believes will both endear himself to her and turn her on. He's constantly playing with her mind, and even the maze is nothing more than an intimate game to him. As the film goes on, Jareth becomes increasingly desperate to sleep with Sarah until he throws a full-on goblin party for her. Still, he ends up alone.
Jareth Incapacitates Sarah With His Tainted Peach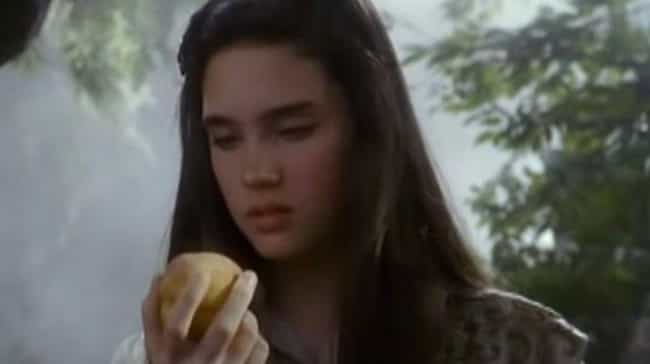 Aside from taking Sarah's brother, as well as stuffing Sarah in a maze and constantly objectifying her, the worst thing Jareth does is incapacitate her with a tainted peach. It's clear this peachy surprise is inspired by real-life atrocities, so its inclusion in a children's movie is absolutely terrifying.
Up until Jareth makes Hoggle dose Sarah, he simply serves as a menacing fairytale villain, but the peach turns him into a straight-up predator. This is a moment from which Jareth never recovers, and it's easy to see why Sarah severs her entire relationship with him.
The Film Can Be Read As The Eternal Struggle Between Lust And Responsibility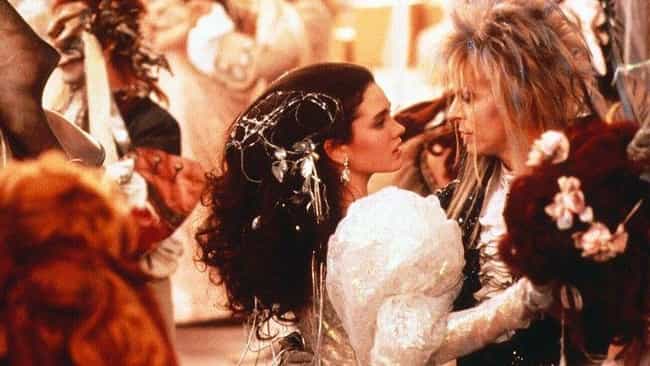 While many youth-oriented fantasy films of the '80s are about the unending capabilities of human imagination, Labyrinth tells the story of a young woman who's torn between her youthful erotic awakening and the responsibilities of being a regular person.
At the beginning of the film, Sarah is deeply invested in playtime and, when she wishes away Toby (Toby Froud), she toys with the idea of giving herself over to Jareth. However, when she realizes she needs to find a balance between the carnal desires of the goblin kingdom and her home life, she does whatever she can to claw her way back to reality.
The Entire Narrative Can Be Read As A Metaphor For Maturation

Even though Labyrinth is a classic '80s fantasy story, the film's structure is clearly in line with classic fairytales. Similar to protagonists in stories like Little Red Riding Hood and Cinderella, Sarah grows through a series of trials.
At the onset of the film, Sarah is seen wearing a Renaissance faire-style dress and playing in her parents' yard. After wishing away her little brother Toby, Sarah begins learning about her personal powers of influence. However, as Jareth pursues her, she realizes she's not ready to give herself over to him in the way he wants her to.
At the film's finale, Sarah denies Jareth one more time by saying her power equals his. It's clear at this moment she's reached a level of maturation that allows her to make an informed decision about whom she wants to be with.