Unspeakable Times
Gruesome And Infuriating Facts About The Murder Of Laci Peterson

In 2002 on Christmas Eve, Laci Peterson went missing in Modesto, CA. At the time, she was in her seventh month of pregnancy. Police quickly suspected her husband Scott Peterson as the prime suspect. In April 2003, locals found the body of a male fetus washed up on the shore of the San Francisco Bay. Only a day later, a woman walking her dog discovered the headless torso of a woman, which turned up not far from where the infant's corpse appeared the day before. Investigators identified the bodies as Laci's and that of her unborn child, Connor Peterson. Authorities arrested Scott shortly thereafter.
Scott has never admitted to the crime, and to this day, he maintains his innocence. Detectives and the jury believe, however, the circumstantial evidence against him is insurmountable. As of April 2018, Scott sits on death row, seeking to appeal his conviction.
The Killer Mutilated Laci's Body, Which Later Decomposed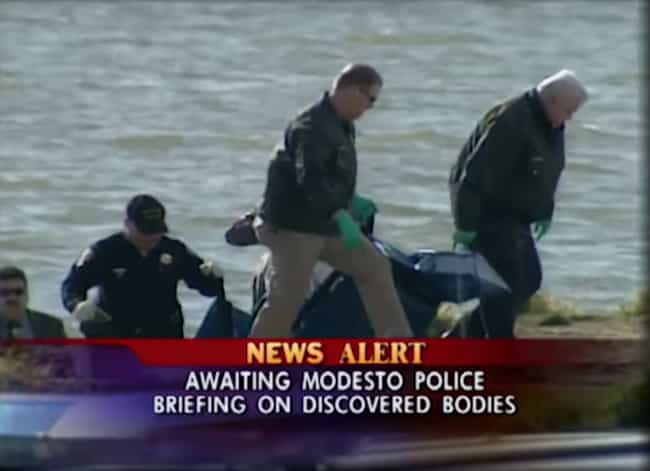 When locals discovered Laci's body in the San Francisco Bay, her head and limbs were missing. Experts said it was likely the killer removed her extremities before throwing her body into the bay. The mutilation and decomposition of Lacy's body made it incredibly challenging to determine a cause of death, though pathologists thought she may have died due to strangulation or smothering.
Laci's organs - except for her uterus - were entirely gone, and she had two broken ribs. Prosecutors say Scott used homemade concrete anchors, one of which police later found on his boat. A forensic pathologist testified that the anchors could have submerged Laci's body for 3 to 6 months.
Laci's Unborn Child Likely Stayed In The Uterus For Weeks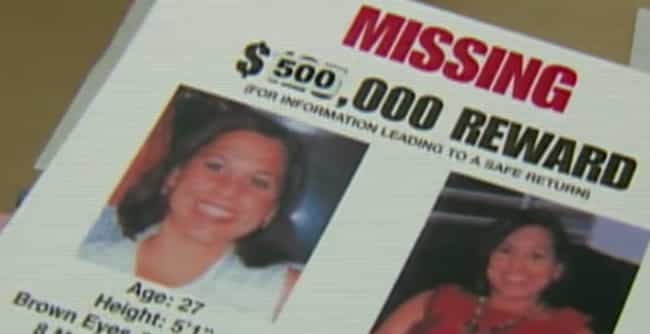 The body of Laci's unborn child, Connor, did not decompose as quickly as Laci's had, even though they were both were underwater for several months. One expert said during the trial, "If [Connor] had spent substantial unprotected time in the water like Laci did, he would have been eaten. There simply wouldn't have been anything left."
Nylon rope around the child's neck led the defense to claim that Laci carried her baby to full term before his death. Conversely, the prosecution determined that the rope became wrapped around the baby's neck postmortem, after he emerged from Laci's body. The baby came out of Laci's decomposing uterus rather than from her cervix.
Peterson Told His Mistress His Wife Was Dead Before She Actually Died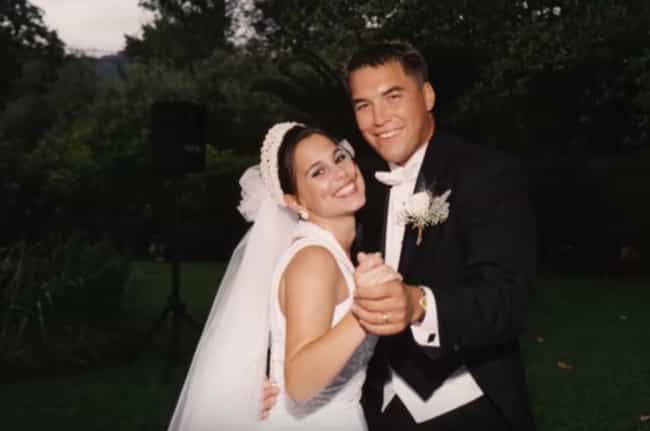 Two weeks before Laci's death, Scott told his mistress, Amber Frey, how his wife had passed away, and he would have to spend his first Christmas without her. After learning about Laci's disappearance from a newspaper article, Frey reported the information to police. She became an informant and recorded almost 30 hours of phone calls over a month with Scott.
Frey's attorney Gloria Allred believes her client's testimony and the recorded calls helped turn the jurors against Scott.
There Was Violent Adult Content On Scott's Computers
Police seized four computers when they searched Scott's home and work. Detectives found explicit media and erotica, which included essays titled "Raping the Teacher" and "The Wife Confesses." Police said the pornography was "extensive" and focused largely on bestiality and bondage.
Police also discovered that Scott had googled water currents at the Berkeley Marina, as well as information about Viagra. On the computer that Scott and Laci shared, police didn't discover any evidence against him.