870 votes
177 voters
14.2k views
12 items
Lady Gaga tattoos, ranked by fans of the sexy star and of body art. Known for her over-the-top costumes and eclectic personality, globally recognized superstar Lady Gaga dominated the pop and dance charts with her hit albums The Fame and Born This Way. She burst onto the music scene with the No. 1 single "Just Dance" followed by a string of top-selling songs including "Poker Face" and "Bad Romance." Mixing high fashion, performance art and mainstream music, Lady Gaga was criticized for copying the styles of everyone from Madonna to Grace Jones, yet she remained one of the most provocative female artists of her generation.
Lady Gaga's tats honor the people in her life that are most important to her and remind her of how far she's come in the entertainment industry. Gaga has at least 12 tattoos, each with a special meaning or memory. Lady Gaga body art includes a nod to her loyal and outspoken fans that she nicknamed "Little Monsters." The singer has also used tattoos to promote her work, from a getting inked live in front of an audience, to revealing the name of her album ARTPOP.
Similar to other stars that have tattoos, such as
Katy Perry Inked
or
Rihanna Tats
, Lady Gaga has made headlines several times as she has added a new tattoo to her collection. She is one of the hottest tattooed celebrities and famous people with tattoos.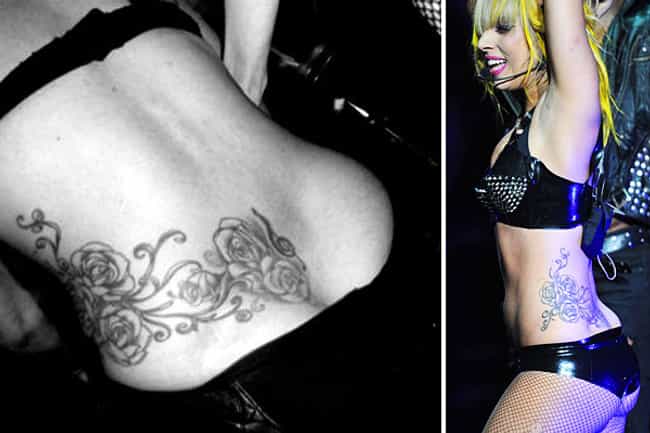 Lady Gaga's first tattoo, which she got when she was 17 because music has always been a huge part of her life. The singer later added flowers around it.

Agree or disagree?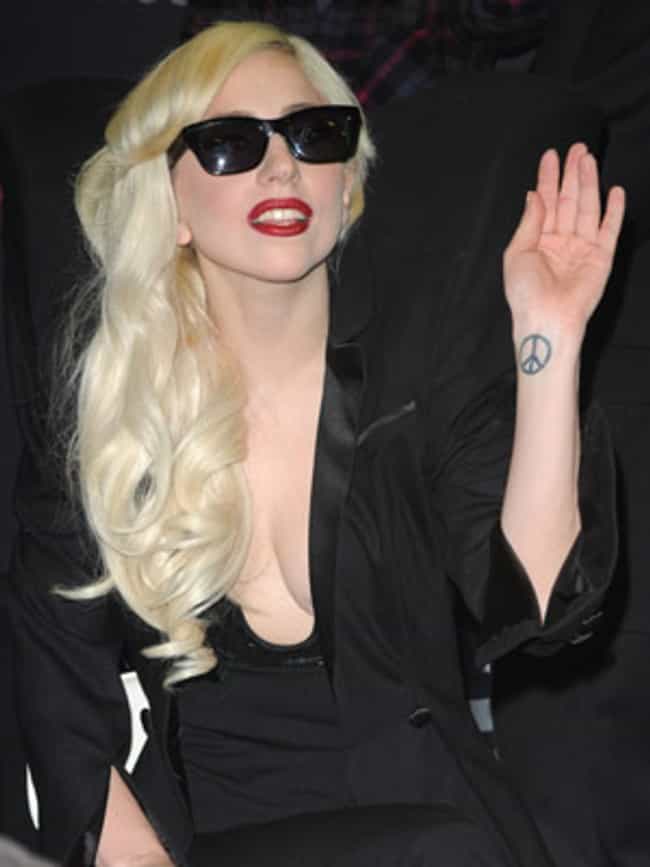 The peace sign tat was Gaga's tribute to one of her musical idols John Lennon, who wrote the classic song "Give Peace A Chance."

Agree or disagree?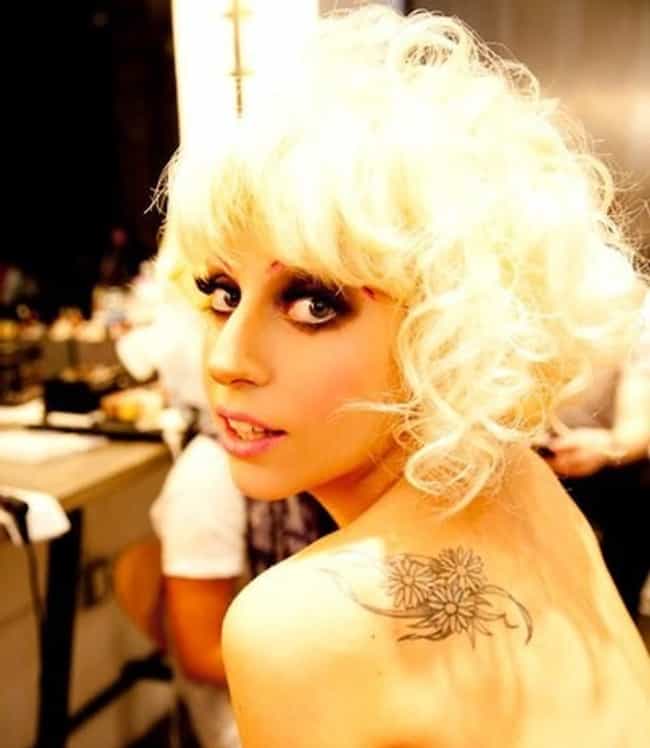 Lady Gaga has three daisies inked on her left shoulder blade.

Agree or disagree?