Buildings/Attractions
Lars Sonck Architecture

List of Lars Sonck buildings, listed alphabetically with photos when available. Most, if not all prominent Lars Sonck architecture appears on this list, including houses, churches and other structures where applicable. This list contains information like what city the structure can be found in, and when it was first opened to the public. If you want to find out even more about these famous Lars Sonck buildings you can click on the building names to get additional information.
Buildings here include everything from Helsinki Telephone Company Building to Eira Hospital.
This list answers the questions, "What buildings did Lars Sonck design?" and "What do Lars Sonck structures look like?"
Ainola, meaning "Aino's land", was the home of Jean Sibelius, his wife Aino and their family from the autumn of 1904 until 1972. It stands on the scenic shores of Lake Tuusula in Järvenpää, 38 kilometers north of Helsinki, the Finnish capital. It was designed by the famous Finnish architect Lars Sonck. The only requests Sibelius had for Sonck were to include both a lakefront view and a green fireplace in the dining room. Water pipes were never installed until after Sibelius died because he did not want the distraction while he was there composing. Its distance from the hustle and bustle of the nation's capital gave the composer the peace that he needed for his creative endeavours. Erik W. ...more on Wikipedia
City/Town: Finland
Created By: Lars Sonck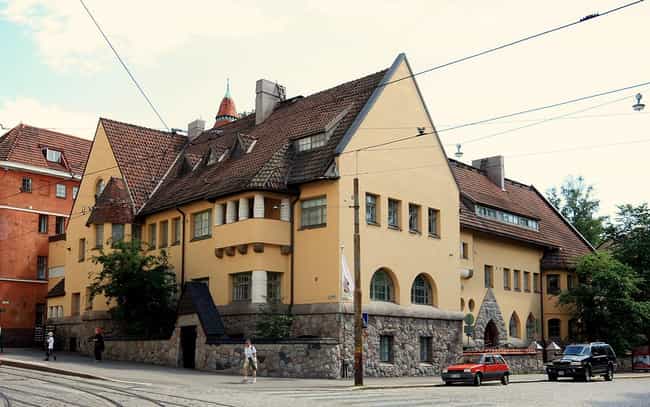 Eira Hospital is a private hospital in southern part of Helsinki, Finland. It has given its name to the adjacent Eira district of Helsinki. The architectural landmark is located at Tehtaankatu and Laivurinkatu cross, with address at Tehtaankatu 30 in Helsinki. The building was designed by Lars Sonck and its construction was completed in June 1905. It is named Eira after similar Eira-named hospital in Stockholm. In Icelandic Poetic Edda Eir was the art-of-medicine goddess. ...more on Wikipedia
City/Town: Helsinki, Finland
Opened: Jan 01 1905
Created By: Lars Sonck
Opened: Jan 01 1908
Architect: Lars Sonck
Created By: Lars Sonck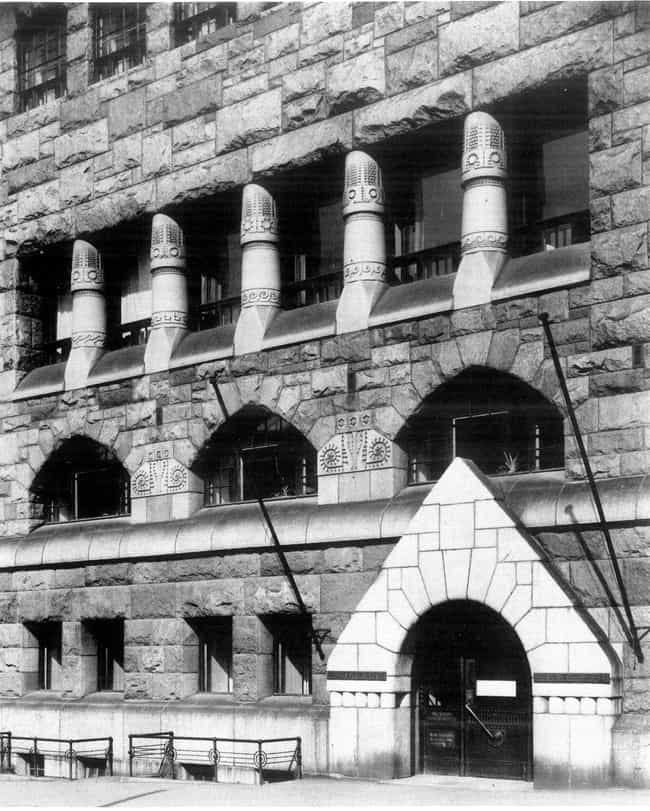 4
Helsinki Telephone Company Building
City/Town: Helsinki, Finland
Opened: Jan 01 1905
Architect: Lars Sonck
Created By: Lars Sonck
Construction Started: 1903