Graveyard Shift The Most Dazzling Las Vegas Ghost Stories Ever Told

462 votes
140 voters
12.6k views
10 items
Follow
Embed
List Rules Vote up the spookiest Las Vegas stories.
Sin City didn't just get its name from its reputation as the gambling capital of the world. The glittery lights and casinos of Las Vegas pale in comparison to some of the cities juiciest ghost stories. It's one of the most haunted places in the West, and - despite a very storied history - is home to some of Nevada's creepiest stories.
From its earliest days, Las Vegas has played host to mobsters, disillusioned gamblers, washed up entertainers, broken-hearted starlets, and various eccentric types. Some of these have Las Vegas ghost stories associated with them, and the infamous strip is most definitely one of the more haunted places on Earth. While it might not be the cities most popular feature, haunted Las Vegas attractions are just as exciting as any show on the strip. If you like a scary tale or want to have encounters with Las Vegas ghosts, there are plenty to keep you company on your next visit.
Shadowy Figures At Bally's Hotel Could Be Those Who Perished In A Fire
Las Vegas's Bally's Hotel has reported a number of strange, paranormal sightings and events since it opened in 1985. There are even reports of ghostly activity in the casino. The most common complaint hotel guests make is the presence of a smell of smoke and burning, especially on the upper floors, even if there's no one smoking. Others have described hearing wails and screams coming from the hotel's stairwell. Paranormal experts believe the smoke and the screams are coming from the ghosts of fire victims. Bally's stands on the site of the old MGM Grand Hotel, which burned in 1980. Eighty-five people died in the fire, most due to smoke inhalation. Perhaps their tormented spirits still writhe in fear and pain.
Down in the casino at Bally's, there is another ghost - that of an old woman. Those who claim to seen her say she's holding a cigarette while playing two slot machines at once. Some say if you look closely, her dress is on fire. Whenever someone approaches this apparition, she disappears.
Up on the 17th floor of Bally's is still another ghost: that of a young boy, whose voice can be heard crying out for his mother. He cries, and then coughs, and is then silent. Some say he was a little boy who was separated from his mother during the old MGM fire.
Agree or disagree?
A Ghostly, Demonic Boy Haunts The Parks In Vegas Suburb
Not all the paranormal activity in Las Vegas is happening on the infamous Strip. There are neighborhoods, schools, businesses, and parks all around the city that have their own tales to tell. Fox Ridge Park in Henderson, a Vegas suburb, is reportedly haunted by a little boy who suddenly appears on a park swing at midnight. It is said boy ran out in front of a car and was killed. Park regulars claim they have witnessed other ghostly activity at Fox Ridge, but that the young boy is the one most commonly seen. Some say he is angry and if you approach him, he transforms into a demon.
Agree or disagree?
Mobster Bugsy Siegal Wanders The Flamingo Hotel
Twentieth-century mobster Bugsy Siegel had deep roots in Las Vegas. When he heard that his friend Billy Wilkerson was having a cash flow problem in getting his new luxury hotel built, Siegel offered to pitch in, and even got some of his mobster friends to help out. The Flamingo Hotel and Casino opened in December 1946 and was the first luxury hotel on the strip. It cost $6 million to build. Siegel had his own apartment at the Flamingo, which he enjoyed so much he decided to spend eternity haunting it, along with the famous Presidential Suite, which has the gold bathroom fixtures from Siegal's apartment. He is also known to haunt the gardens near his memorial at the Flamingo, as well as the wedding chapel.
Agree or disagree?
Beware The Haunted Tiki Mask At The Tropicana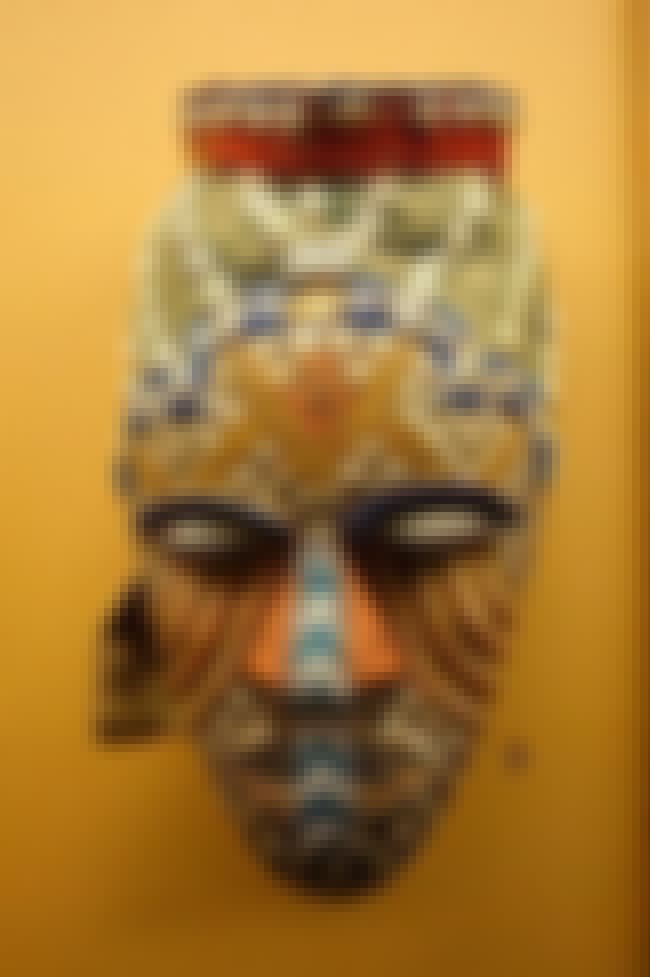 The Tropicana Hotel and Casino's main claim to ghostly fame has to do with a hand-carved tiki mask that is displayed in the hotel lobby. The entire hotel is considered to be haunted, but much of the paranormal activity seems to be somehow connected to the tiki mask. Some guests have described it as having an evil, creepy presence, and it's become popular for tourists to have their photos taken posed next to the mask. Some daring individuals even go so far as to touch the mask. Some say it is very bad luck to come into physical contact with the mask, as it will lead to developing a strange purple rash. Some have said that their photos with the mask show a purple mist that distorts the mask's appearance.
One of the most often told ghost stories about the Tropicana has to do with a woman who was spending an extra night alone at the hotel after her two friends left her a day early. The woman was very tired that evening, but could not get to sleep. She claimed to have a feeling that someone was watching her. Finally, she fell asleep, but was awakened in the night when she sensed a presence with her in the room. A man was standing right next to her, but he was facing the wall with his back to the bed. The woman was terrified, and screamed at the loathsome figure, which slowly turned to face her. She reached for the lamp switch and as soon as light filled the room, the man had disappeared. Later, the woman complained to the front desk at the hotel, and was given a free extra night's stay, in the same room. She politely declined.

Agree or disagree?