movie quotes

Last Vegas Movie Quotes

87 votes
60 voters
43.4k views
10 items
Follow
Embed
"Last Vegas" movie quotes tell the tale of what happens when old friends head to Sin City for one last adventure. The comedy film was written by Dan Fogelman and directed by Jon Turteltaub. "Last Vegas" opened in theaters in the United States on November 1, 2013.
In "Last Vegas," Billy (Michael Douglas) is the last single guy amongst a group of four lifelong friends now in their 60s. This is about to change however when Billy plans to marry, albeit to a girl half his age. He shares the news with Sam (Kevin Kline) and Archie (Morgan Freeman) at which time Sam suggests they all head to Las Vegas for one last party. To complete the quartet, Sam invites Paddy (Robert De Niro), who despite having unresolved issues with Billy, reluctantly goes along.
What follows is the hilarity as the four sixth-somethings party like it's 1959 in Las Vegas complete with hangovers, little comprehension of what's currently hip and a bunch of other old man stuff. While they try their best to enjoy the adventure, they also must work out the underlying issues that tore them apart in the past before it's too late.
"Last Vegas" hits theaters which are already buzzing with other top films such as
"Ender's Game,
"The Counselor,"
"Bad Grandpa,"
"Escape Plan,"
"The Fifth Estate,"
"Captain Phillips,"
"Gravity,"
"Machete Kills,"
"Runner Runner,"
"Don Jon,"
"Rush,
"Prisoners,"
,
"Enough Said,"
"The Family,"
and
"Riddick,"
.
Archie: "Boy these vodka Red Bulls are strange. I feel like I'm getting drunk and electrocuted at the same time! The music, it's loud! It's like everything sounds alike, like they're playing the same song over and over and over again. I probably should get up and dance but I'm used to having a partner. It doesn't seem to matter to that fella. Maybe I'll give it a shot. Maybe not. I hope they play something different. Maybe now."
As one might imagine Morgan Freeman drunk would be, Archie has a few too many vodka Red Bulls and hilariously talks about dancing, which he then proceeds to attempt.
Should this be higher or lower?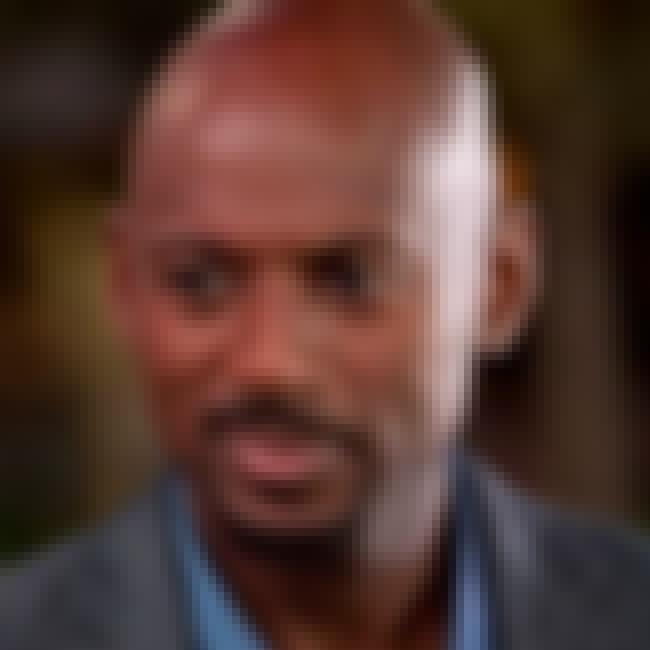 Lonnie: "You know who is supposed to be staying here this weekend? Fitty."
Sam: "P. Diddy?"
Lonnie: "No, 50"
Archie: "Fifty people in here?"
Lonnie: "50 Cent, 50, Curtis Jackson, he's a rapper."
Sam: "Oh, oh, oh, yeah, from the Jackson 5."
Showing how they are clearly not hip with popular music, the guys struggle to understand that rapper 50 Cent had rented out the VIP suite for the weekend.

Should this be higher or lower?
Archie: "Ezra!"
Ezra: "You going to get out of bed?"
Archie: "No, cold… cold"
Ezra: "Pop, it's uh, it's sweltering in here."
Archie: "Is it?"
Ezra: "Listen, maybe I should, uh, stay home today."
Archie: "No, you don't have to do that."
Much like a teenager, Archie fakes being sick to throw his son off and allow him to sneak out. The plan works but jumping out the window is another story.
Should this be higher or lower?
Billy: "I'm getting married. She's your age."
Drunk Bachelorette: "You must be rich!"
Drunk Guy: "Yeah but you should be talking to me! Come on!"
Billy: "Hey buddy, maybe you've had too much to drink."
Drunk Guy: "Hey why don't you mind your own business."
Billy: "You're gonna make a fool of yourself."
Drunk Guy: "If I want your opinion, I'll just beat it out of you."
[Paddy punches the drunk guy]
Paddy: "No one calls us names except for us!"
Lonnie: "Damn, fellas!"
The guys may have their differences but when Billy needs some support in telling off a young drunk guy, Paddy is right there to knock the little twerp back into his place.
Should this be higher or lower?