Unspeakable Times
The Most Infuriating 'Law & Order: Special Victims Unit' Tropes

Updated October 13, 2018
1k votes
176 voters
5.4k views
15 items
List Rules Vote up the tropes or errors that bother you the most.
No one denies the immense appeal of Law & Order: Special Victims Unit, which has reliably churned out new episodes since its 1999 debut. But like any massively successful franchise, the show falls into all sorts of predictable SVU cliches. As is the case with other popular crime shows, you can expect to find predictable SVU plots almost every other episode. And if it isn't doling out outrageous storylines, SVU gives you flat-out lies about how law enforcement actually runs. For most fans, the show's banality is something they've grown to love. While many episodes feature engaging plot twists and juicy mysteries, the cliches are unavoidable.
Law & Order: SVU may not be the only show guilty of procedural cop show tropes, but it certainly is one of the most prolific.
Episodes Have Annoying Ambiguous Endings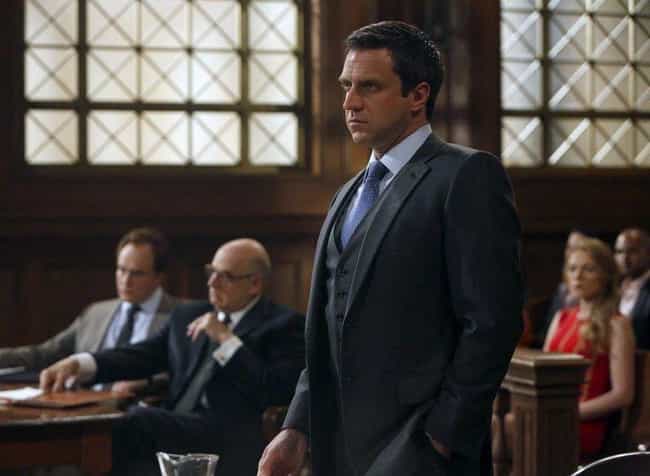 At times when dealing with hot-button topics, SVU leaves the ending open for viewers to wonder whether a person is innocent or guilty. This can be infuriating because you don't know the outcome, something you want and expect from a mostly episodic show. One such episode from Season 6, "Doubt," does just that. In this episode, a graduate student accuses a professor of rape, but the professor insists their encounter was consensual. The detectives go back and forth with their own opinions on the case, with Benson believing the student's story and Stabler siding with the professor.
At the end of the show, a juror reads, "We find the defendant..." and before hearing whether the professor is innocent or guilty, the end credits roll.

Does this bother you?
Rape Kits Are Tested Immediately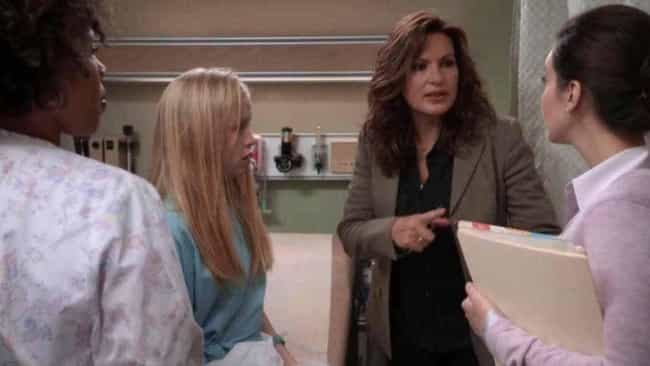 While SVU gets some things right, plenty of it is pretty inaccurate – that's to be expected when you have one hour to witness, investigate, and solve a crime. Unfortunately, one thing SVU gets extra wrong is rape kit testing. Medical professionals use rape kits to collect DNA evidence left behind by an attacker on their victim, a process that takes hours; they then store the evidence in the kit. On SVU, kits are tested promptly. In reality, there's a backlog on testing rape kits due to a shortage of funds and a lack of universal guidelines for law enforcement when it comes to logging the kits. The backlog of untested rape kits in the US could number in the hundreds of thousands.
This creates additional problems for victims. For many, they have no proof of the attack without the DNA evidence, so if their kit gets backlogged, then the attacker does not get caught. Not being able to seek justice to their attacker due to lack of evidence only exacerbates trauma.
One very vocal proponent of rape kit testing happens to be none other than Mariska Hargitay, SVU's Olivia Benson. She was unaware of how much of a problem untested rape kits are herself. Thanks to her own correspondence with real-life victims of assault, Hargitay made a documentary entitled I Am Evidence, which brings attention to the rape kit backlog.

Does this bother you?
Detective Benson Is Triggered A Lot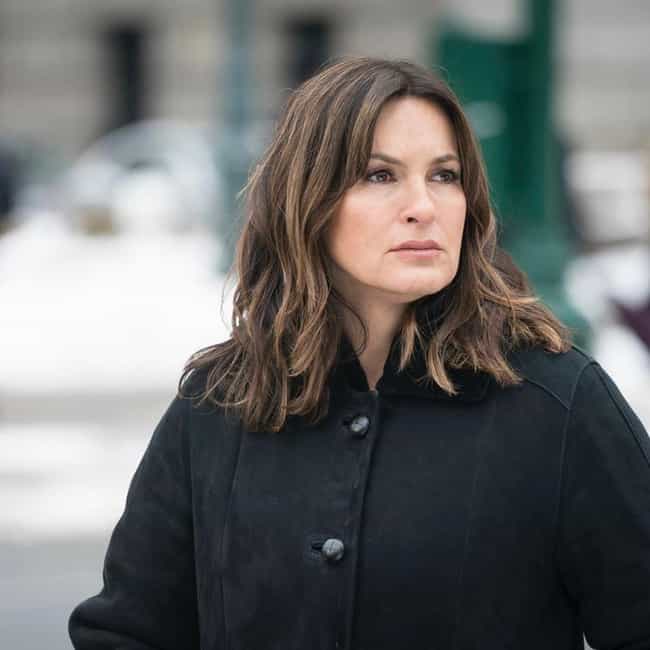 Anyone with passing knowledge of SVU knows Detective Olivia Benson lives a stressful life. Benson begins seeing a therapist in Season 15 after being kidnapped, and she periodically visits her in later episodes. Despite this, there are still moments where specific actions trigger Benson.
In Season 15's "American Tragedy," Benson walks home from work one night and gets catcalled by a man, who asks her to smile for him. Instead of ignoring the man or telling him to get lost, Benson snaps, punching the man in the face and pushing him down on the ground. She then gets down beside him and makes a fist, only to snap back to reality and realize what she is doing. She walks away while muttering an apology under her breath.

Does this bother you?
Techs Can Zoom In On And Enhance Video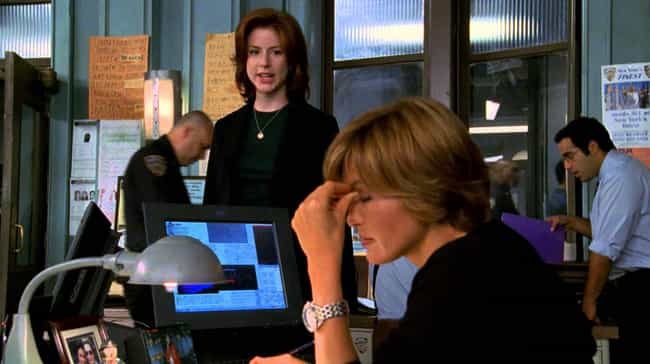 Video zooming is a cliche on just about any crime show, and SVU is no exception to the rule. On countless episodes you'll find one or several detectives sitting at a computer and using an "enhance button" to make a small grainy image full size and crystal clear, helping catch criminals and solving cases. You've witnessed SVU perform video zooming on suspects, license plates, cars and anything else they may have a small fuzzy picture of that they'd like to see clearer.
In the Season 1 episode "Bad Blood," Detective Munch tells the computer technician that because he is a conspiracy theorist, he's probably much better at examining video footage than the technician himself (who knew conspiracy theorists carried those kinds of credentials?). He then directs the tech to zoom in and enhance a small portion of the video footage they are watching. Of course, they find something the tech overlooked.

Does this bother you?