READ
14 Crazy Awesome Facts About Leafcutter Ants, Some Mad Resourceful Insects

The leafcutter ant is a resourceful insect native to South and Central America, Mexico, and parts of the southern United States. Next to humans, leafcutter ants form one of the most complex social systems in the world. Just like a lot of ants, they're talented, innovative, and just a little bit scary. And they are powerful - they can lift 50 times their own body weight, and their jaws vibrate at three times the gravitational force.
These insects aren't all brawn, of course. They're also talented farmers - leafcutter ants are one type of insects with tools to create and maintain a fungus garden that keeps the whole colony fed. Oh, and they can spray acid and selectively cultivate bacteria to grow certain types of fungi. There are so many badass facts about amazing leafcutter ants, it's hard to believe these guys haven't already taken over the world.
They Can Carry Up To 50 Times Their Body Weight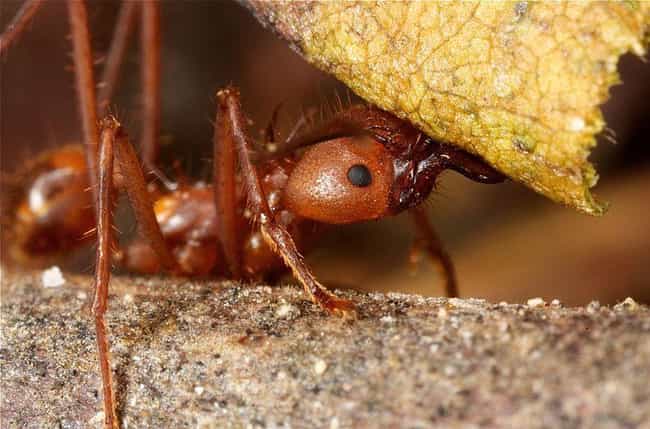 Leafcutter ants can carry up to 50 times their own body weight. And it's not as if the ant straps the leaf to its back. They carry leaves in their mouth. To compare that to human standards: that would be like an average adult male carrying a medium-sized van with his jaw. This ability makes the leafcutter ant one of the strongest animals in the world, relative to its size.
Leafcutters Can Be Zombified By Flies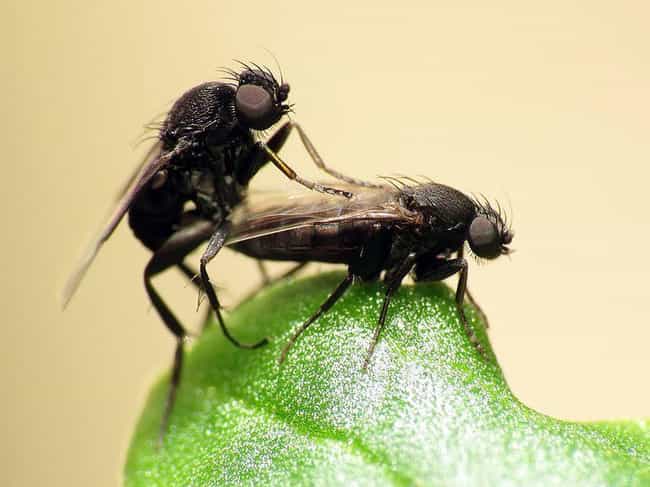 Phorid flies are small, parasitic flies that pose a huge threat to leafcutter ants. After attacking an ant, the phorid fly will lay its eggs in the crevice of its head using a hook-like ovipositor. When the eggs hatch, the larvae will burrow into the ant's body, and destroy it from the inside, eventually killing it.
This leaves ants in a "zombie-like" state, where their brain is being slowly eaten but their body is still functional. When the ant's head falls off, that's when the new flies break free and the ant is officially dead. This process can take days, sometimes weeks.
Their Jaws Vibrate At Three Times The Gravitational Force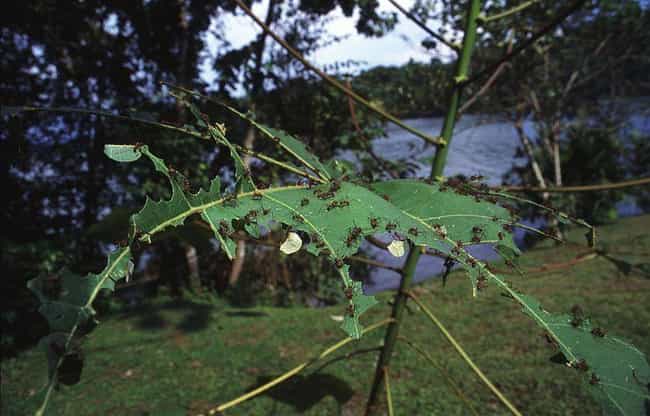 Leafcutter ants have jaws that vibrate at three times the gravitational force at peak performance. This quick movement generates high-frequency sound waves, which stiffen leaves and other materials, making them easier to cut. This gives the ants access to the smaller, more tender leaves that might elude other species. Their saw-toothed mandibles don't just cut leaves - they're known to take flowers and other types of foliage, too.
They Can Strip A Tree Bare
When leafcutter ants find a tree coated in delicious leaves, they don't sit down to eat. They get takeout, and they get a whole drove of worker ants to help them carry the meal back to base. Why do they need so many ants? Because they're taking every last leaf on the tree. Some species have even been known to strip an entire citrus tree in less than 24 hours. They've been known to carry between 44 pounds and 110 pounds of plant material a day. That's some serious work.