Album Covers

The Most Ridiculous Album Covers In Metal History

1.1k votes
151 voters
4.1k views
20 items
Follow
List Rules Vote up the most ridiculous album cover.
As the old saying goes, don't judge a metal album by it's cover. When it comes to cover art, bands strive to present the coolest looking artwork they can afford. Some bands are able to make a memorable cover that will adorn T-shirts and back patches forever. Others, not so much. Of course, all cover art varies depending on the style of the music; a Ratt album covers looks far different than those of Cannibal Corpse. Regardless of the genre, no band is immune to bad cover art. From obscure acts to metal legends such as Black Sabbath and Anthrax, they have all released some real stinkers. Here are some of the most ridiculous album covers in metal history.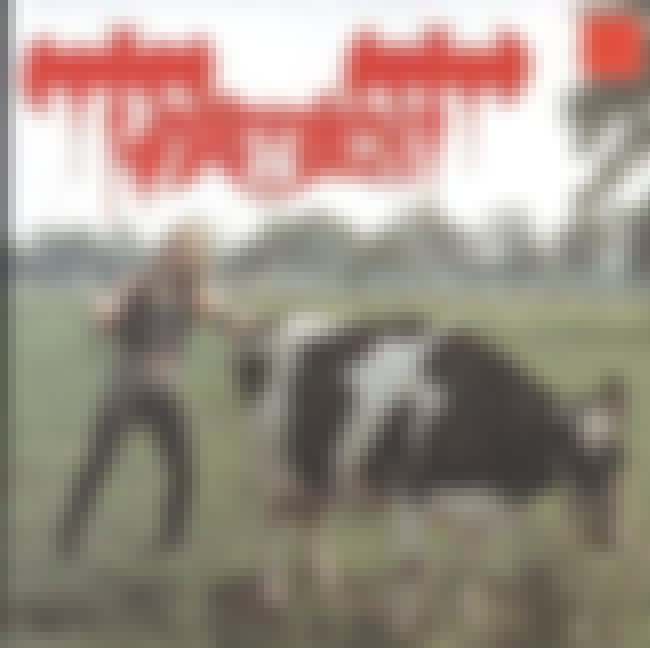 These '80s thrashers had no intention of using subtle metaphors to suggest perverse sex acts. They also didn't seem to have much money to get their point across. The gonzo photoshoot yielded an image of a wasted German metalhead in a tattered outfit standing behind a cow with his left hand placed tenderly on her rear flank. In keeping with their lurid aesthetic, the band followed up their Bestial Sex EP with the live album Sperm Over Germany and later released the EP Spermatized. Their last album Tomentizer dropped in 2009 and farm animals sighed in relief.

Is this ridiculous?
Kansas City power metal five-piece Vanlade showed how metal they wae on their 2012 debut album Iron Age with this image of the ultimate metal warrior. The buff romance novel model steps out of the ocean and hoists a Flying V guitar in the air with a muscular bicep while roaring like a powerful lion. Only the soldier torn grey jeans are wet, which maybe explains why he's clutching hismself with his other hand. But metal warriors can't fight with guitars alone, and since this metal Aquaman seems to have forgotten his sword, a sexy bare-breasted mermaid hands it to him. Too bad he's far too consumed with looking totally metal to notice.

Is this ridiculous?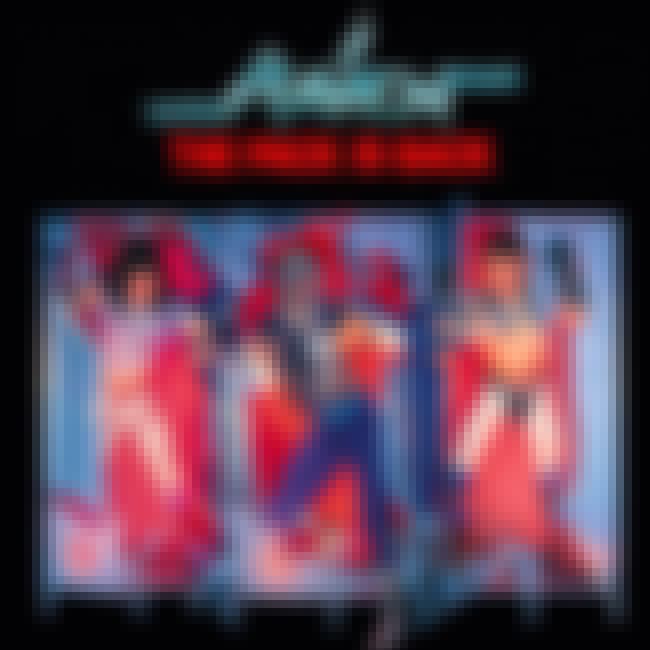 Raven were a cool New Wave of British Heavy Metal band before they signed to Atlantic Records and sacrificed their artistic integrity to a misguided art department for the 1986 album The Pack Is Back. Raven's drummer Wacko was known for wearing a hockey mask onstage so someone in the art department felt it was a good idea to expand on that look --- sort of. They upgraded Wacko with a chest protector and space boots while the other band members wear random athletic gear but still wind up half-naked. And what better way to illustrate that the pack is back than by having them bursting out of school lockers?

Is this ridiculous?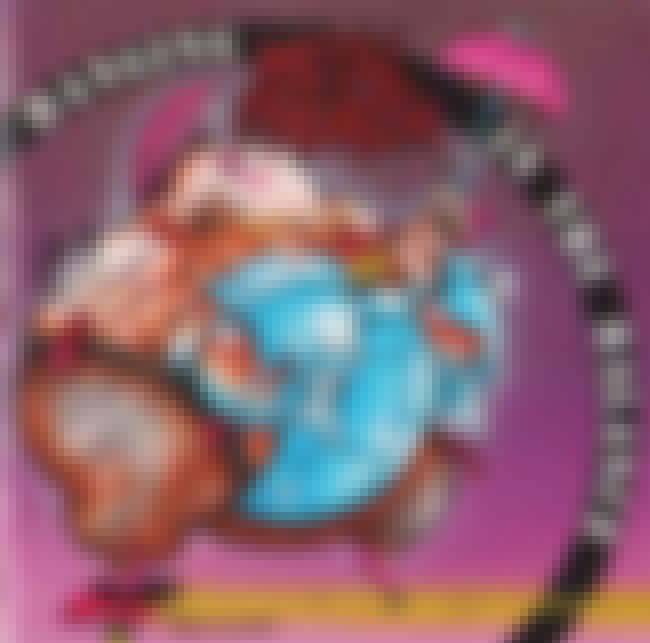 Metal Church's 1993 album Hanging In The Balance is solid release from a great band that a lot of metal fans never heard it because of the horrible cover. A mohawked chicken lady wearing a huge silver, nipple-revealing breastplate, a peace sign necklace, garish makeup, pink heels and fishnets is about to step onto a high wire, using only a small pink umbrella and an outstretched hand with black polished nails for balance. Sure, there is a thin connection to the title Hanging in the Balance but why Metal Church went with this art has left us hanging.

Is this ridiculous?
see more on Metal Church