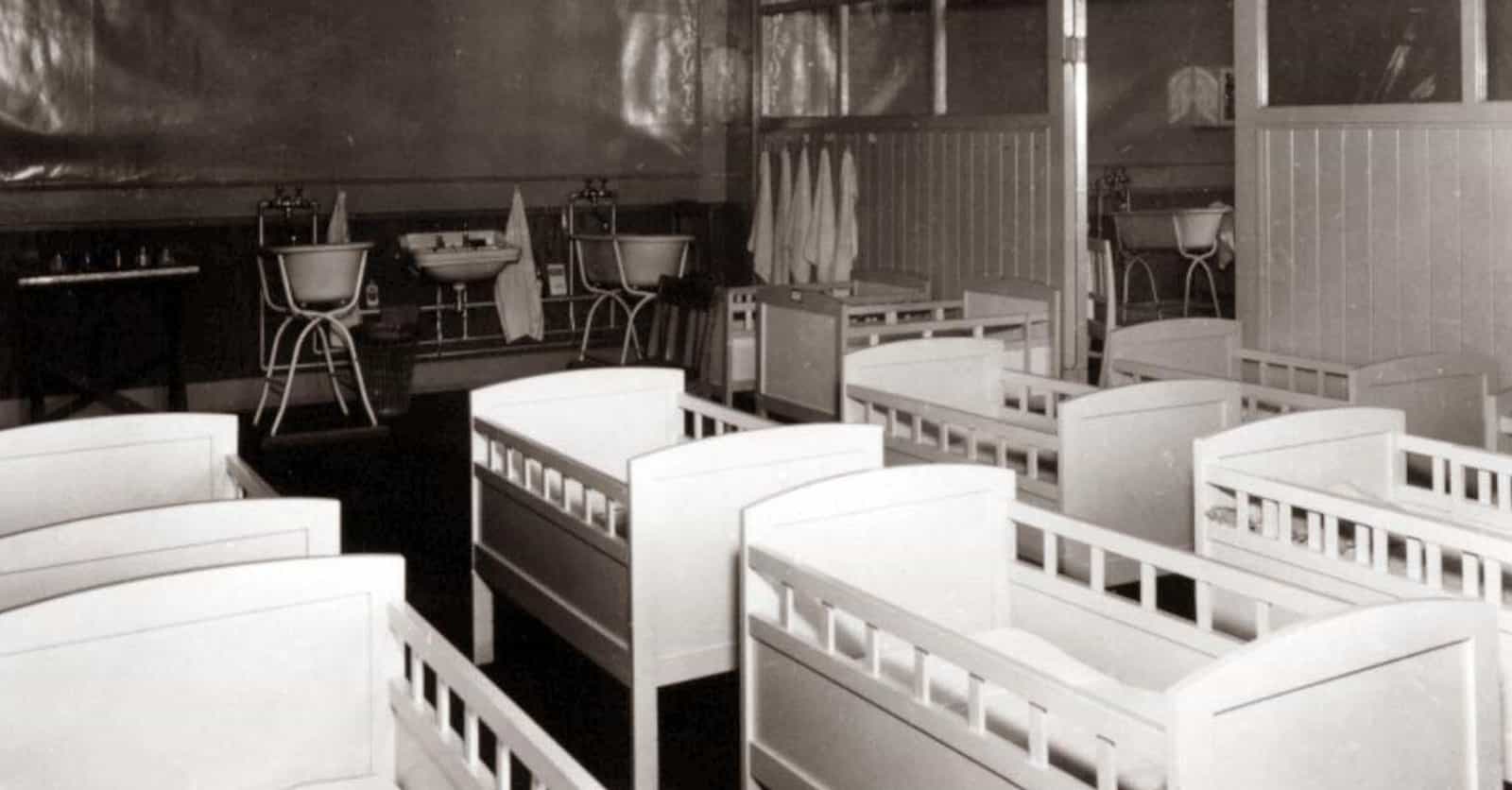 A Look At Hitler's Attempt To Breed An Aryan Race
As a result of WWI and its subsequent treaties, Germany saw a massive decline in the birthrate of its citizenry. To curb the effects of a declining Germanic population, the Third Reich began an Aryan breeding plan led by Heinrich Himmler and the SS called the Lebensborn program. It was a means to put Josef Mengele's experiments on eugenics into practice. Women from various areas of occupied Europe were selected to sleep with SS officers and give birth to a new generation of "genetically pure" babies. 
Between 1936 and 1945, women within the Lebensborn program gave birth to roughly 20,000 children. The Lebensborn program extended beyond a system of eugenics, however; it also served as a method of indoctrination. More than 200,000 children were taken throughout Europe and distributed to German foster homes, where they were forced to integrate into German culture.
When WWII came to a close, the Third Reich tried to hide their experiment. But within many of the countries once involved, the Lebensborn program was a point of persecution. Though their participation was outside of their own volition, the children of the Lebensborn program were shunned and shamed.
---
Photo: Unknown/German Federal Archives / Wikimedia Commons / CC BY-SA 3.0 DE

The Program Was Founded In 1935 To Increase The Aryan Population

WWI cast a long shadow over Germany's history. More than two million soldiers fell during the conflict, and the Treaty of Versailles forced the Central European country to pay financial reparations and give up the industrial region of Alsace-Lorraine on its Western border. Moreover, the government that emerged from the ruins of the German Empire, the Weimar Republic, was weak and unable to appease the German people.

The National Social Worker's Party rose to power in the wake of this hardship and promised to restore the country to its former imperial glory. The party believed it needed to create super beings, or "Übermensch," of Aryan descent through eugenics, and rid the nation of those they deemed inferior. Co-opted from Friedrich Nietzsche, Übermensch means biologically-superior, what the party viewed as the ultimate representation of a human being.

As a part of this effort, on December 12, 1935, Reichsführer of the Schutzstaffel Heinrich Himmler founded the Lebensborn program to increase Germanic and Nordic populations after many years of declining birth rates in Germany.