Entertainment
Left Behind Movie Quotes

Updated November 6, 2017
28 votes
15 voters
2.6k views
10 items
"Left Behind" movie quotes tell the story of how people attempt to deal with life and the world after a biblical rapture. The Christian thriller is a reboot of the 2000 film, both of which were based on novels of the same name by Tim LaHaye and Jerry B. Jenkins. Directed by Vic Armstrong using a screenplay adapted by Paul LaLonde and John Patus, "Left Behind" opened on October 3, 2014.
In "Left Behind," airline pilot Rayford Steele (Nicolas Cage) is at the helm of a flight bound for London when without explanation, many of the passengers aboard disappear. While reporter Cameron "Buck" Williams (Chad Michael Murray) begins documenting the events, those on the ground have gone into full panic mode with widespread riots and looting occurring.
In between trying to land the plane among the disorder, Rayford contacts his daughter, Chloe (Cassi Thomson), and learns that his estranged wife, Irene (Lea Thompson) and son have been taken in what is believe to be a religious rapture. And while Chloe strives to come to terms with what has happened, Rayford looks back on his very religious wife, who predicted this day down to the tiniest detail.
"Left Behind" is just one of several films in theaters in the fall of 2014 along with
"Gone Girl,"
"Men, Women & Children,"
"The Equalizer,"
"Pride,"
"Good People,"
"The Boxtrolls,"
"This is Where I Leave You,"
"The Maze Runner,"
"A Walk Among the Tombstones,"
"Dolphin Tale 2,"
"No Good Deed,"
"The Skeleton Twins,"
"The Disappearance of Eleanor Rigby,"
"The Drop,"
"The Identical,"
"Frontera,"
"The Longest Week,"
"The November Man,"
"The Congress,"
"Life of Crime,"
"Starred Up,"
"Sin City: A Dame to Kill For,"
"If I Stay."
He Took Them to Protect Them
Pastor Bruce Barnes: "He took them to protect them from the darkest times in the history of this world."
Chloe Steele: "The god my mother talked about would never do something like this."
Pastor Barnes tries to explain to Chloe why the rapture occurred. Chloe, on the other hand, disagrees saying the god her mother talked about is not that ruthless.
Should this be higher or lower?
I Just Want You to Be Ready
Irene Steele: "Just hear me out. I have been praying for you to come home and I believe that that is why god brought you here. I just want you to be ready."
Chloe Steele: "Ready for what?"
Irene tells daughter Chloe that she knew Chloe's return home would happen as she's been praying for just that. Irene knows that the end of times is coming soon and wants to prepare Chloe for just that.
Should this be higher or lower?
Welcome Aboard Pancon Flight 257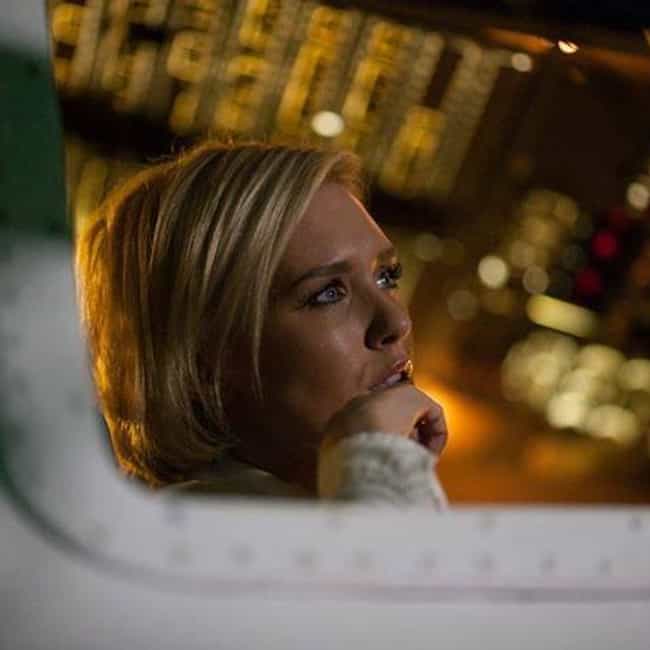 Hattie Durham: "Welcome aboard Pancon flight 257 to London. Flight time today will be six hours and 30 minutes."
Flight attendant Hattie Durham explains the setting for part of the film, a long flight to London. It's during that flight, piloted by Rayford Steele, that the strange occurrence happens.
Should this be higher or lower?
People from All Over This Plane Have Simply Vanished
Buck Williams: "As unbelievable as this may sound, people from all over this plane have simply vanished."
When a bunch of people up and disappear from their airplane seats and their clothes, Buck Williams does what he does best, reports on the events. He can't believe what is happening so he makes a video as evidence.
Should this be higher or lower?