Weird History
Behind-The-Scenes Stories From 'Legend' Are Just As Wild As The Film Itself

Updated August 23, 2019
12.6k views
15 items
When most people think of Ridley Scott, films like Blade Runner, Alien, and Gladiator come to mind. However, in 1985 he released Legend, a very strange fantasy movie starring Tom Cruise as a long-haired waif and Tim Curry as a 13-foot-tall devil. In the film, Cruise descends into the underworld in order to save a princess from being taken over by darkness and return the last unicorn to his forest. The film is a total trip, and working on it literally almost ended the lives of the crew members.
To get Legend into theaters, Ridley Scott and his crew had to endure a massive fire, wildly different cuts of the film, and makeup that nearly drove the actors mad. When the film was finally released, it was a commercial failure. Decades later, however, it has achieved cult status - making all of the behind-the-scenes drama worth it.
The Entire Soundstage Burned Down Partway Through Filming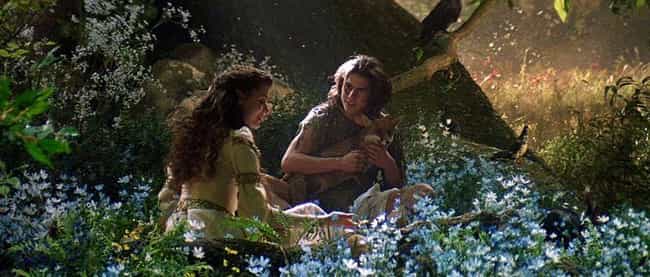 While filming Legend in 1984, director Ridley Scott filled an entire sound stage with an excess of flammable material. While there were plenty of organic plants, the ceilings were covered in Styrofoam and plastic elements. There were containers of gasoline placed throughout the set, and as filming took place during the summer, it was incredibly hot. All of these things created a recipe for disaster.
On June 27, 1984, with less than two weeks left in principal photography, a fire broke out on the set that engulfed the entire building. Luckily, no one was inside, but materials were lost. Scott later said:
I could see from all the buildings a giant column of smoke, like from a battleship that was sinking. All my gas bottles were exploding inside the steel corrugated walls. Every time a bottle exploded, the walls ballooned. A fireman said, "I think you've lost it." I said, "I think I have, mate." I went immediately - because this is what I always do, it's slightly Zen - I went and played tennis.
With plenty of scenes left to film that required a magical forest, Scott ended up moving production to a park near Pinewood studios. According to screenwriter William Hjortsberg:
A lot of the budget had gone into building that enormous forest set. There were a whole lot of important sequences yet to [film]. Such as the one where they first see the unicorns. And now the $10 million dollar set was gone and Ridley still had to do the scene. His solution was to [film] in this park around Pinewood. There were these paths through the woods - he got a couple of giant fire hoses and started pouring the water down the path. Suddenly you had this stream and that is where he [filmed] it.
Tim Curry Was Covered With Painful Prosthetics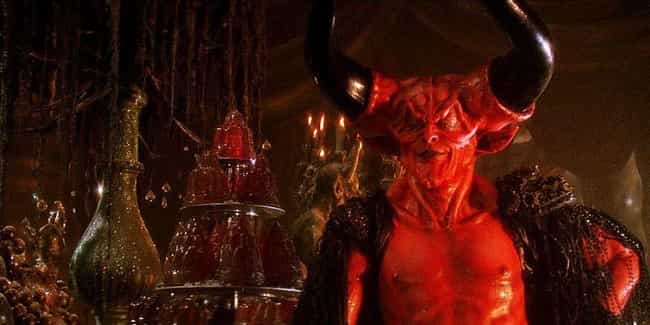 It wasn't just the sets that were immaculately detailed - the actors were covered in pounds of glitter and makeup. Actor Tim Curry had to deal with the worst of it. He was covered in painful prosthetics, and initially he thought the costume was a mistake, especially when he was given contacts. Curry said:
We had terrible negotiations about which bits of me would be visible. I fought and fought and begged to have my own eyes... My eyes were these total contact lenses, like a sort of wolves eyes or cats eyes, which was very painful to be fitted because basically they took a mold of your eye and stuck it in your eye and if it hurt they scraped at it a bit until it stopped hurting.
It wasn't until Curry saw himself in the full costume that he understood why he had to be covered in a ton of prosthetics. Even so, it wasn't easy for him. The whole outfit took more than five hours to apply and he had to walk around on stilts.
In The Original Script, Princess Lili Transformed Into A Beast And Was Attacked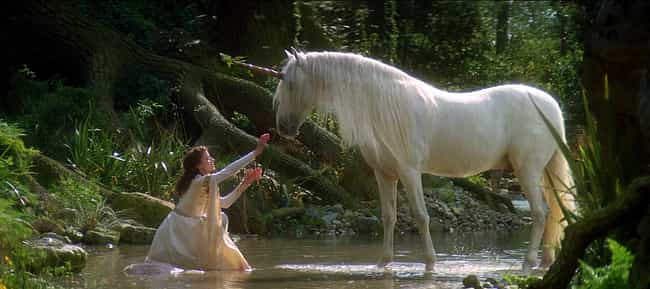 The original script of Legend was way darker than the version that made it to the screen; even the director's cut isn't nearly as intense as the initial version of the story. The first drafts of Legend leaned heavily on the creepy darkness of fairy tales. Rather than simply offering Princes Lili the riches of evil, she was turned into an animal and debased. Screenwriter William Hjortsberg told The Telegraph:
In the first draft, one of the unicorns is shot with a crossbow - it jumps up and scratches the princess on the shoulder. Later, she notices hair sprouting out of this nasty wound in the shoulder. She wanders to a pond and sees her reflection in the moonlight. She turns into a beast. Darkness looms behind and basically seduces her. They are coupling frantically when Jack and the fairies break in to save her.
The Film Has Two Very Different Scores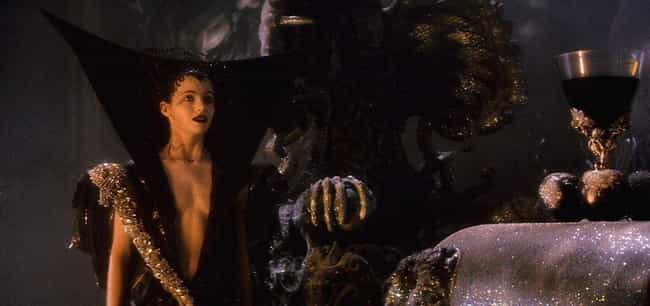 While there are multiple edits of Legend, the most contentious aspect of the various releases is the collection of scores that accompany the films. Initially, Scott wanted an orchestral score by composer Jerry Goldsmith, but after poor test screenings, a heavily edited version was released in the US along with a new electronic score by Tangerine Dream.
Kristen Romanelli of Film Score Monthly explained, "Not only do they have a new soundtrack brought in, they re-edit the film, and it's almost a completely different story. Language is changed. Instead of a 'Princess,' Lili is referred to as 'Lady,' and the focus is more on her and Jack, and rescuing Lili, instead of the unicorn, which is more the focus of the European cut."