Entertainment
Legend Movie Quotes

193 votes
120 voters
17.2k views
10 items
Legend movie quotes tell the true story of the Kray brothers, the legendary British gangster twins in the 1950s and 1960s. The crime thriller was adapted into a screenplay by Brian Helgeland based on the book The Profession of Violence: The Rise and Fall of the Kray Twins by John Pearson. Helgeland also directed Legend, which opened in theaters on September 9, 2015, in the United Kingdom and on November 20, 2015, in the United States.
In Legend, the story of twin brothers Ronald and Reggie Kray (both portrayed by Tom Hardy) is told. Despite Ronald dealing with mental illnesses which made him psychotic, violent and dangerous, he and Reggie built an empire of organized crime in the 1950s and 1960s in London, England. And as twin brothers, they had a loyalty to one another that was unmatched, which both made them very successful in their criminal profession and an unbreakable pair despite anyone or anything trying to get between them.
So while Reggie's wife Frances Shea (Emily Browning) tried to have a normal relationship with the gangster, his loyalty to Ronnie was always an issue. Similarly, when Philadelphia crime boss Angelo Bruno wanted to partner with Reggie and urged Reggie to do something about Ronnie's mental status, this too presented a problem. But it was also their loyalty that was their downfall as once Detective Superintendent Nipper Read (Christopher Eccleston) took down one brother in 1969, he effectively took down them both.
Legend
brings some thrills to theaters which were also showing other great films such as
The Hunger Games Mockingjay Part 2
,
The Night Before
, and
The 33
.
A Shootout... Like a Western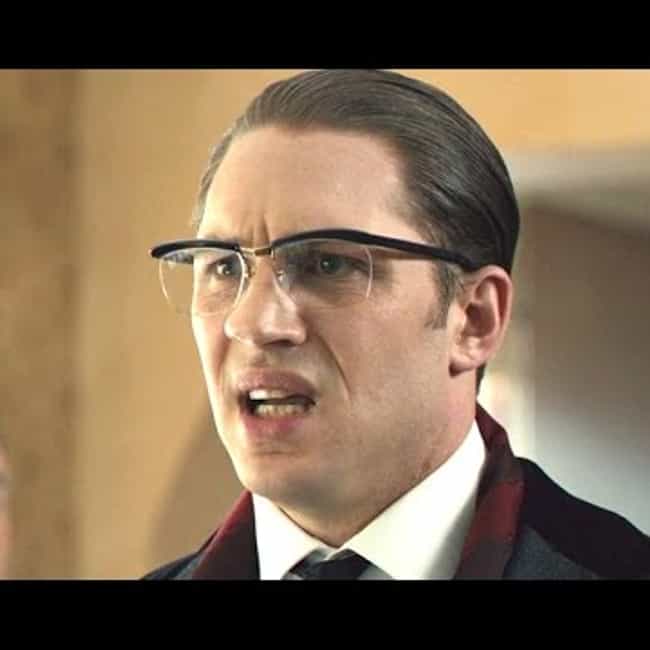 Ronald Kray: What is that? I come here for a proper shootout! What you gonna do with that rolling pin? You gonna bake me a cake? What I want is a shootout, a shootout is a shootout... like a western!
When Ronald hears a shootout advertised, he is not expecting to see one of its participants bring a rolling pin to the battle. He wants a true shootout, just like in the western movies.

Should this be higher or lower?
Do You Like Being a Gangster?
Frances Shea: Do you like being a gangster?
Reggie Kray: I like the money and the respect.
...
Frances Shea: You could go straight.
Reggie Kray: Life isn't always what we want it to be.
Frances knows that Reggie, for all intents and purposes, is far from a productive member of society. She, along with those who judge her relationship with the gangster, wish he could live a straight lifestyle but we don't all get everything we want.
Should this be higher or lower?
Angelo Bruno: London is going to be the Las Vegas of Europe. We need someone to front and someone to muscle.
Reggie Kray: We can handle it.
...
Angelo Bruno: You come to Philadelphia! You see a nice Italian girl, we'll get her for you!
Ronald Kray: I prefer boys, Italians, sometimes Greek, but I am not prejudiced.
Angelo Bruno: You've got a lot of balls to admit that, kid!
Angelo Bruno approaches Reggie and Ronald to discuss a partnership. Angelo wants to get in on some action in London and needs help from the Kray brothers to make that happen.
Should this be higher or lower?
You're Not Afraid of Anything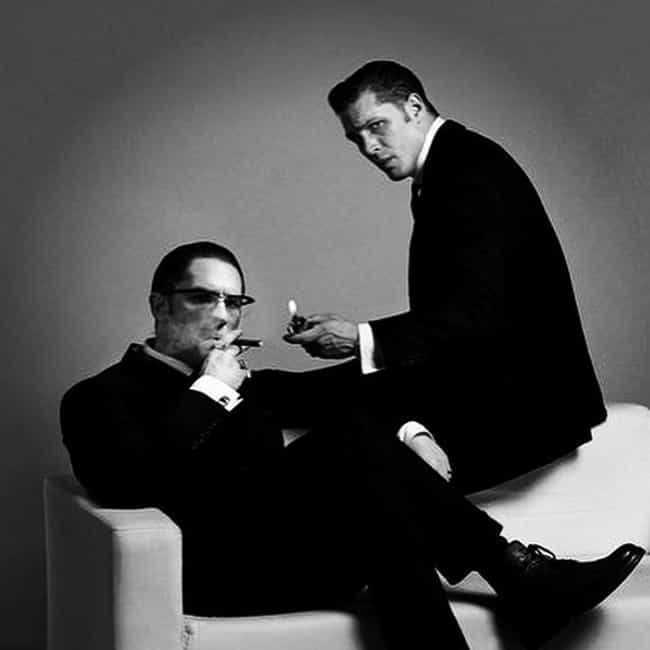 Ronald Kray: You're not afraid of anything?
Reggie Kray: Oh, only myself, you know, and you.
Ronald Kray: Yeah
Ronald is quite aware that he is quite insane and a little bit dangerous as a result. Whether Ronald being self aware of his mental state makes him safer or more dangerous is the million dollar question here.

Should this be higher or lower?