Movie Quotes

Legends of Oz: Dorothy's Return Movie Quotes

56 votes
22 voters
2.3k views
10 items
"Legends of Oz: Dorothy's Return" movie quotes bring the classic story of "Dorothy of Oz" by Roger Stanton Baum to the big screen for a computer generated film. The musical, based on the original "The Wonderful Wizard of Oz" by L. Frank Baum, was written by Adam Balsam and Randi Barnes. Directed by Will Finn and Dan St. Pierre, "Legends of Oz: Dorothy's Return" opened in the United States on May 9, 2014.
In "Legends of Oz: Dorothy's Return," Dorothy Gale (voiced by Lea Michele) returns to Oz to find that the Scarecrow (voiced by Dan Aykroyd), Tin Man (voiced by Kelsey Grammer) and Cowardly Lion (voiced by Jim Belushi) are under threat from a wicked Jester (voiced by Martin Short). The Jester is so powerful that not even the great and powerful Glinda (voiced by Bernadette Peters) can save them.
The only one who can save them is Dorothy who along with new friends, including Wiser the Owl (voiced by Oliver Platt), China Princess (voiced by Megan Hilty) and Marshal Mallow (voiced by Hugh Dancy), work to save the people of Oz from the evil Jester.
"Legends of Oz: Dorothy's Return" joins theaters already packed with other great movies like
"Neighbors,"
"Belle,"
"Walk of Shame,"
"The Amazing Spider-Man 2,"
"Locke,"
"Brick Mansions,"
"The Other Woman,"
"Transcendence,"
"A Haunted House 2,"
"Heaven is for Real,"
"Draft Day,"
"Under the Skin,"
"Dom Hemingway,"
"Joe,"
"Captain America: The Winter Soldier,"
"Sabotage,"
"Noah,"
"Blood Ties,"
the "Veronica Mars" movie,
"Need for Speed."
An Evil Jester Is Threatening Us
Scarecrow: "Thank you both for coming. Emerald City needs all the heart and courage it can get right now."
Cowardly Lion: "I got your back, straw man. You can count on us!"
Scarecrow: "Scarecrow to Dorothy. Come in, Dorothy. … Hi, kiddo! An evil Jester is threatening us, and you are the only one who can help us!"
When Oz comes under attack, the Scarecrow summons the Cowardly Lion and Tin Man to the Emerald City. He just needs one more person to take down the Jester: Dorothy.
Should this be higher or lower?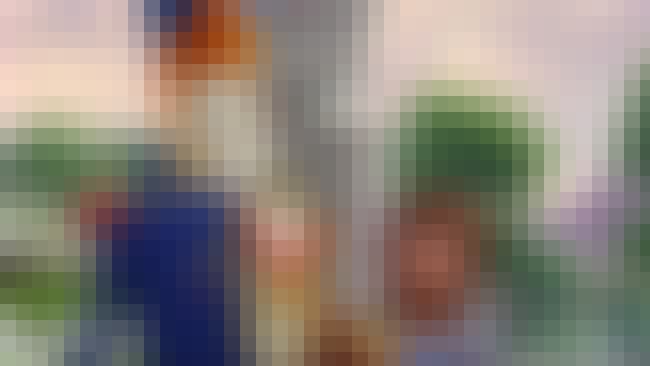 Dorothy: "She's cute."
Marshal Mallow: "Appearance isn't everything. The name's Mallow, not shallow."
Dorothy, meaning well, tries to set Marshal Mallow up with a cute girl. He is not immediately interested, reminding Dorothy that there's than just good looks.

Should this be higher or lower?
Scarecrow: "I have a brilliant plan! Run!"
Cowardly Lion: "Run? That's the plan?"
When the flying monkeys attack, the Scarecrow shares his plan, for them to run. While the Cowardly Lion isn't impressed by that plan, he shouldn't be surprised. The Scarecrow, not too long ago, was going through life without a brain.
Should this be higher or lower?
Glinda: "My, but you're silly."
Jester: "It's a costume, isn't it? It's my curse, literally. I can't take this off ever."
Not that it's license to terrorize Oz, but as the Jester explains to Glinda, he is cursed and cannot change, either who he is or what he wears, on his own.
Should this be higher or lower?